I went to the launch of the new and improved Del Monte Fit 'n Right last Nov. 15, 2011 at One Rockwell. I honestly thought it was going to be just another event but well, it turned out to be something more.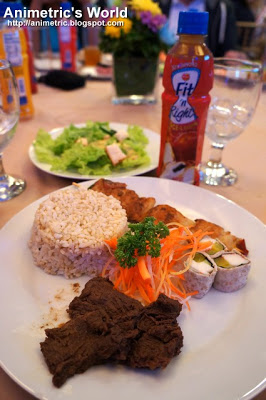 First of all I finally had a taste of The Sexy Chef's food. The Sexy Chef is a food service run by sisters Rachel and Barni Alejandro. The Sexy Chef specializes in nutritious and delicious low calorie meals. Upon being seated I was asked if I wanted brown rice or white rice. I opted for brown, of course it was the healthy choice! I was also surprised because the improved Del Monte Fit 'n Right is a lot less sweet! 🙂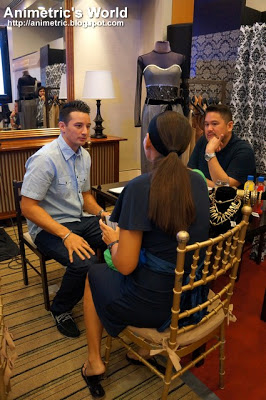 Before having lunch, we went to Rajo Laurel's makeshift atelier so we could have our measurements taken. Sorry but I can't share mine because it's too embarrassing but let's just say I'm too fat. I'm obese. I've actually known for quite some time because I can no longer fit into a lot of my clothes. We also had a weigh-in afterwards. Let's just say I need to lose 35 lbs.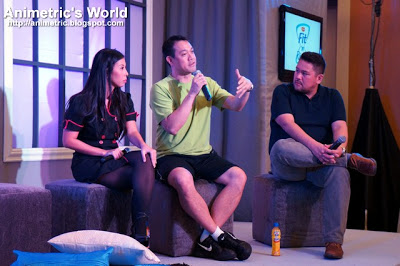 Chef Barni Alejandro, Fitness Expert Raul Banzon, and Fashion Designer Rajo Laurel were among the guests at the launch. They talked about the science of sexy, and it involves eating and exercising right.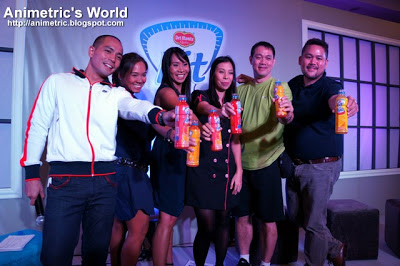 Del Monte Fit 'n Right fruit juices can help fast track your journey to fitness because they contain GCE (Green Coffee Extract) and L-Carnitine that help you burn fat.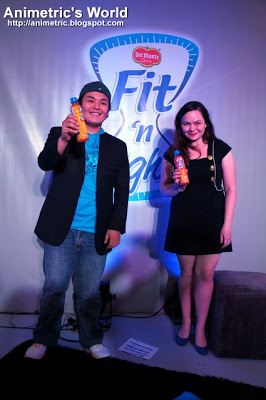 These two drank Del Monte Fit 'n Right once a day for a whole month and actually lost weight… which brings us to the challenge. Guests at the event were given the option to take on the Del Monte Fit 'n Right Challenge for one whole month. It involves:
Going to the gym for a month
Drinking Del Monte Fit 'n Right once a day for a month
Losing body fat
Anyhow, the person who loses the highest percentage of body fat after 30 days will win a trip for two to Boracay and an outfit designed by Rajo Laurel.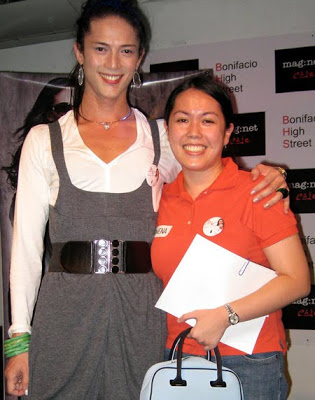 I signed up for the challenge. I don't even care about the prizes (I don't even like Boracay!). All I want to do is go back to the way I was a couple of years ago. One of the very first blogger events I've ever attended was an intimate meet and greet with Rustom Padilla (a.k.a. BB Gandanghari). That was back in 2009. Let's just say those clothes I wore up there don't fit me anymore. I've neglected my physical fitness for far too long. I'm forever stuck in frumpy clothes and I'm sick of being told "Tumataba ka" at just about every party and social gathering I attend. Tell me something I don't already know.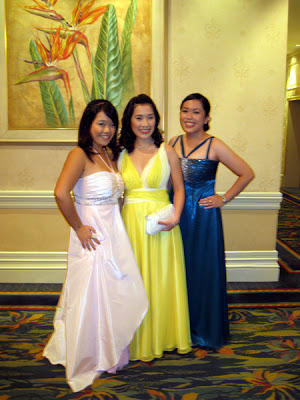 This was me back in 2009, wearing a gown by Patrice Ramos-Diaz. I want to be able to do that again.
It's time for action. I'd like to thank my dear friends Franco, Nicole, and Annie for getting me to participate in what I deem to be my first step on the road to fitness. I started hitting the gym last Friday, and I've been there 5x in one week. I intend to keep it up for 30 days and beyond because I really don't like myself right now.
I will keep you posted on my progress. Wish me luck! 🙂

Like this post? Subscribe to this blog by clicking HERE.
Become a Facebook Fan for more updates from Animetric's World.