There was a time when I absolutely refused to wear flat shoes. I mean, I'm short enough as it is lol. I sure could use the added height my favorite platforms and wedges provide. Lately though, I've been more receptive to flat footwear. Maybe it's my age. Maybe I'm starting to get tired of running and driving around in heeled shoes.
My latest footwear is a far departure from my usual shoe style. Meet The Body Shoe by Hush Puppies. It promises "flexible lightweight comfort" I can rely on all day long. When you're older and you're busier, comfort becomes a more pertinent concern. Honestly, I can't be bothered by aching feet. I have so much to do the moment I wake up in the morning, more so now that it's June and the kids have classes again.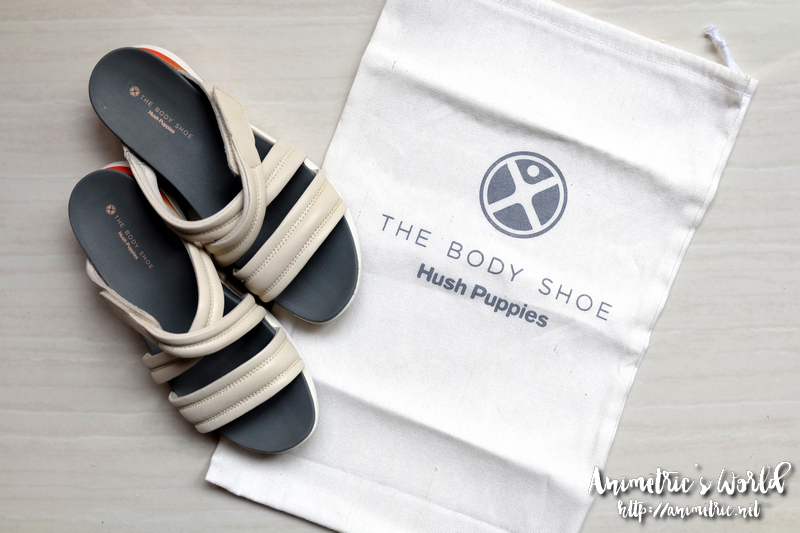 I got the style called Isabell Azalea in Birch Leather (P3,400).
The straps have velcro strips so you can adjust them to your desired fit.
These are Hush Puppies' BioBevel soles. They add comfort and reduce fatigue with every step you take. I can walk, drive, and/or stand for hours with these.
Slip-ons are my favorite kind of footwear. I find having to buckle up or tie my shoes a hassle.
Took these Hush Puppies for a test drive last Thursday. I drove, had lunch out, went to a nearby spa with some friends, and then passed by the supermarket before going home. It was a good day and I loved how free and easy my feet felt! I thought they looked pretty chic too.
What I like about Hush Puppies Body Shoe:
They're super comfy — lightweight but with great cushioning. Even the straps are feet-friendly and don't cause marks / pain even with extended wear.
These are easy to pair with pants, shorts, or even a dress.
They're perfect for this impossibly hot weather we're having.
They look good!
Downside? They may be quite pricey for some at P3,400 per pair but they're worth it because we've bought Hush Puppies shoes in the past and they last. Order online or find the nearest store by logging on to http://hushpuppies.com.ph/store/.
Like this post? Subscribe to this blog by clicking HERE.
Let's stay connected: