Somewhere in the middle of Tomas Morato is a quaint Japanese eatery where everything is priced at P98 and P198. Welcome to Hungry Samurai. Did I mention that the place is co-owned by renowned singer Ogie Alcasid?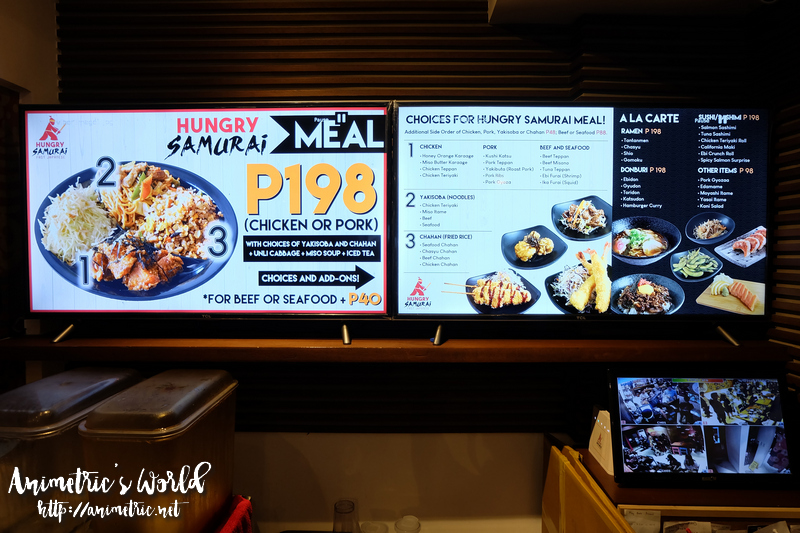 Last Thursday night, I was able to have dinner at Hungry Samurai. It's located where RYU Ramen & Curry used to be, at the building across Alfredo's. Hungry Samurai is a straightforward self-service restaurant. You order and pay for your food at the counter where the entire menu is posted. When your order is ready, they will call your name so you can claim it.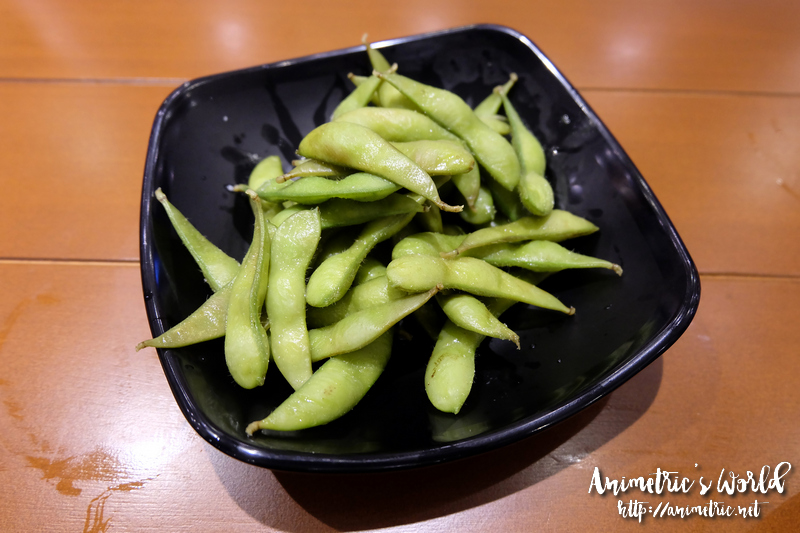 I ordered Edamame (P98) to start me off. This is a very common appetizer in Japanese restaurants in the US, but it's not often I encounter it here in PH. You're supposed to just eat the beans inside the pod. Hungry Samurai's Edamame is surprisingly buttery, I'm used to Edamame being seasoned with just plain salt. Not bad though.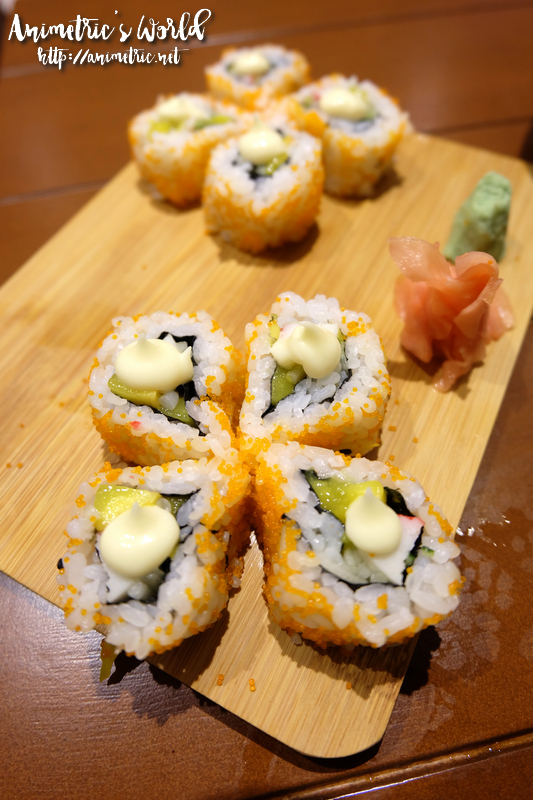 I also had California Maki (P198). It's the typical sushi roll with kani, mango, seaweed, and mayo. Good to have as an appetizer.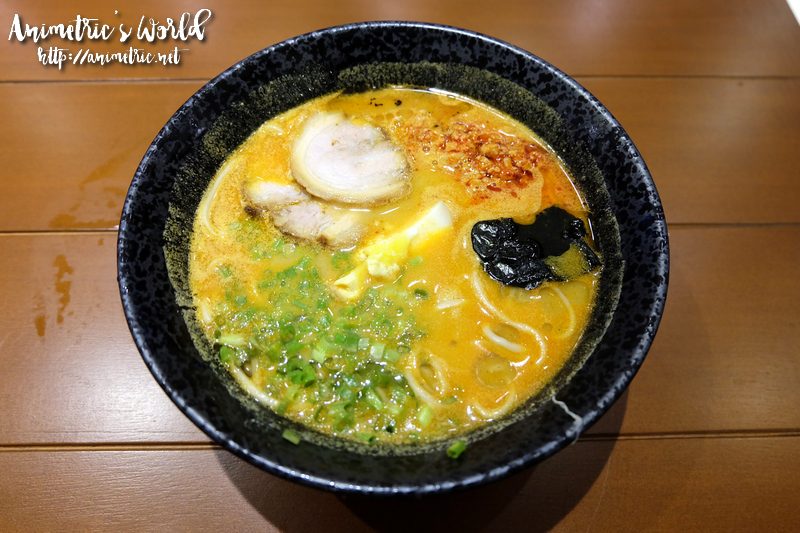 Hungry Samurai has everything from rice meals to ramen, so I ordered Tantanmen (P198). Whoops, I confused Tantanmen with Tsukemen lol! I felt like having Tsukemen that night but ended up with a bowl of spicy noodles. To be fair, the spice level was manageable. The noodles were perfectly al dente too.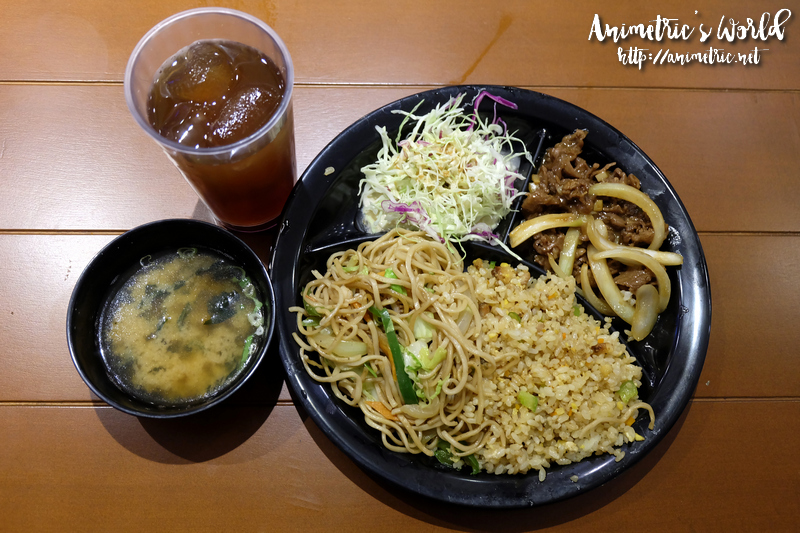 Of course I had to try the Hungry Samurai Meal (P198). It's a complete meal with your choice of chicken, beef, pork, or seafood / noodles / rice. A bowl of miso soup, unlimited cabbage, and iced tea are included too. For my order, I opted for Beef Misono / Seafood Yakisoba / Chasyu Chahan. The Beef Misono is buttery and tender. The Seafood Yakisoba is reminiscent of Chinese style pancit canton. My favorite part of the meal though was the Chasyu Chahan. It's pretty delicious Japanese fried rice.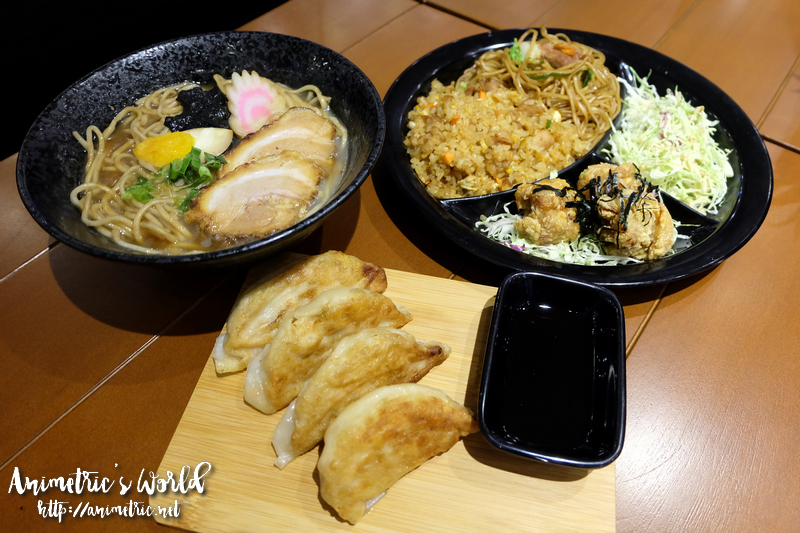 Other menu items you can order include Chasyu Ramen, Gyoza, and a Hungry Samurai Meal with chicken, etc.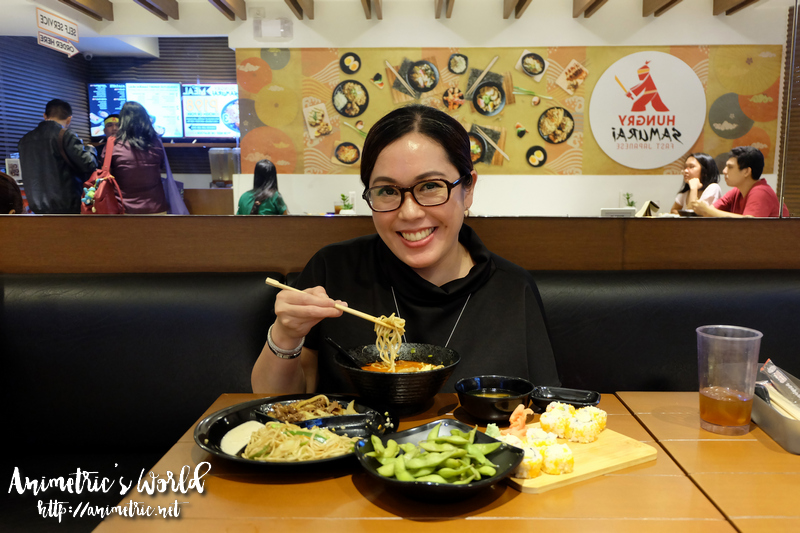 Hungry Samurai offers great value for money. You can already have a full meal complete with salad, soup, and drink for a little under P200. Definitely a place to consider when our helper takes the weekend off and I don't want to cook. Hubby, the kids, and I can easily have a filling lunch or dinner for under P1k. Best to visit during off-peak hours if you're driving though since parking spaces are quite limited. Who knows, you might even bump into Ogie Alcasid one of these days. 🙂
Hungry Samurai
G/F MJB Building (across Alfredo's)
220 Tomas Morato Ave., Quezon City
0916-5733328
Like this post? Subscribe to this blog by clicking HERE.
Let's stay connected: