Last year, I bought roundtrip tickets to Taiwan for the whole family. We were set to spend the Holy Week there. Problem is, coronavirus happened. At first, the Philippines seemed unaffected. Then we went into lockdown. I called EVA Air the first working day after lockdown but their office was already closed. Then I checked their website. I clicked on a link leading to a page on COVID-19.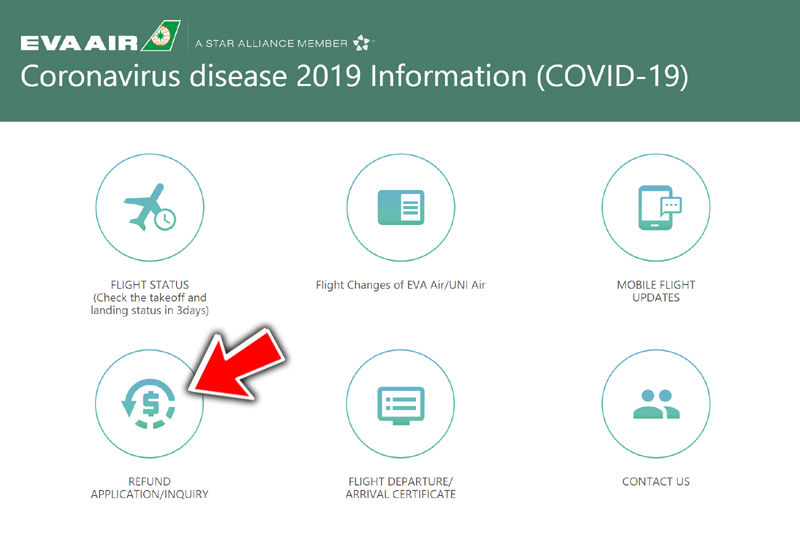 There is an icon for Refund Application / Inquiry. Click on it. Take note that you can only use this if you booked your tickets directly on the EVA Air website. If you booked via a travel agency, you have to have your refund processed by the agency.
After clicking the icon, you will see this form. I filled it up with my name and ticket number as required but I kept getting an error message. I booked my ticket under the name Rowena Wendy Lei. Even with the correct ticket number and name, I couldn't get through. I asked for help on Facebook. Fortunately, a friend of mine tagged an EVA Air customer service agent. She told me to omit all the spaces on my name. So I typed my name as ROWENAWENDY. It went through! If you booked with your middle name, let's use Marian Rivera Dantes as an example. You have to type DANTES on the blank for surname and MARIANRIVERA on the blank for given name.
After typing in the required information, click the REFUND APPLICATION/REFUND INQUIRY button. You'll be forwarded to a refund form you have to fill up with your credit card details. It has to be the same credit card you used to book your ticket. If successful with the application, you will immediately receive an email from EVA Air that your refund will be processed.
According to the CS agent who helped me, this is really the only way for COVID-19 affected EVA Air customers to apply for a refund. I tried emailing customer service but there was no response. I also tried calling their Taiwan hotline but I couldn't get through.
Hope this helps.
Like this post? Subscribe to this blog by clicking HERE.
Let's stay connected: