My sister gifted us with a box of Ichiran Instant Ramen from her Japan trip. This is something I've always wanted to try so I got around to cooking it right away. A box containing 5 servings sells for 2,400 yen at Don Quijote… that's a little over ₱1,100. Here in the Philippines, you can get this from S&R Membership Shopping for P1,299… around P220+ per serving. It typically sells on Lazada at around ₱1,500+ per box of 5 packs.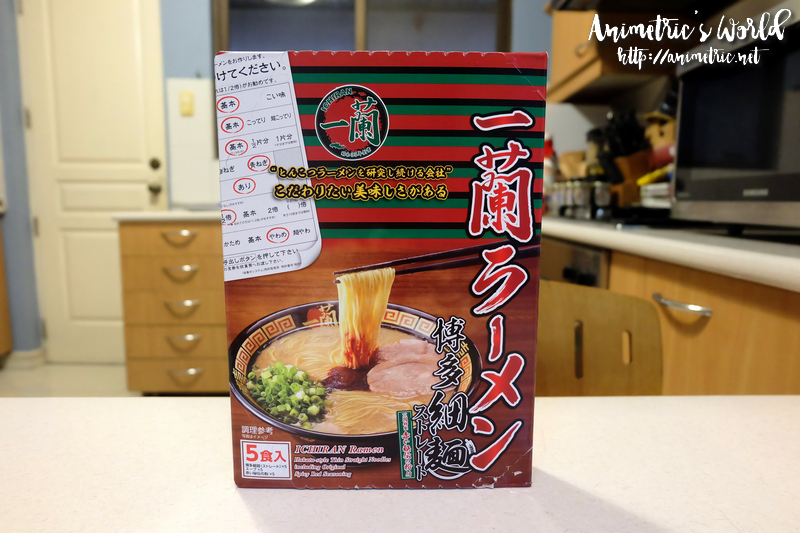 So this is Ichiran Ramen Hakata-style with Thin Straight Noodles. It includes the Ichiran Red Dry Sauce.
This is how everything is laid out inside the box.
There's 5 of everything of course.
To cook one serving, boil 450ml of water. When the water is boiling, put in one bunch of noodles. The noodles break very easily so I suggest taking off the paper tie while holding it on top of the pot.
Boil for about 2 minutes.
Add the paste for the broth. You can easily tear the top off the sachet so no need for scissors. Mix well. Serve in a bowl. Don't boil the noodles for over the prescribed time so you can enjoy the perfect al dente texture.
You can choose to sprinkle some of the Ichiran Red Dry Sauce on top of your noodles for an added kick. If you don't like your ramen spicy, you can skip it altogether. As per the photo on the package, you can add chopped green onions and slices of chasyu on top for a more filling meal. I just wanted to taste this ASAP so I didn't add any extra ingredients.
So… how did it taste? Very good for instant noodles… although of course we can't really expect it to be exactly the same as what they serve in stores. The broth is a bit on the salty side, but you can add water to adjust the taste. Will I buy Ichiran Instant Ramen again? Yes, if I go to Japan. I'm not willing to buy this at 2x the price lol.
Like this post? Subscribe to this blog by clicking HERE.
Let's stay connected: