Choosing a scale seems a simple task, right? But with so many options out there, it can quickly become tricky. Don't worry, we're here to simplify it for you. This post will guide you through the process of selecting the perfect scale that meets your unique needs and preferences. Let's get started!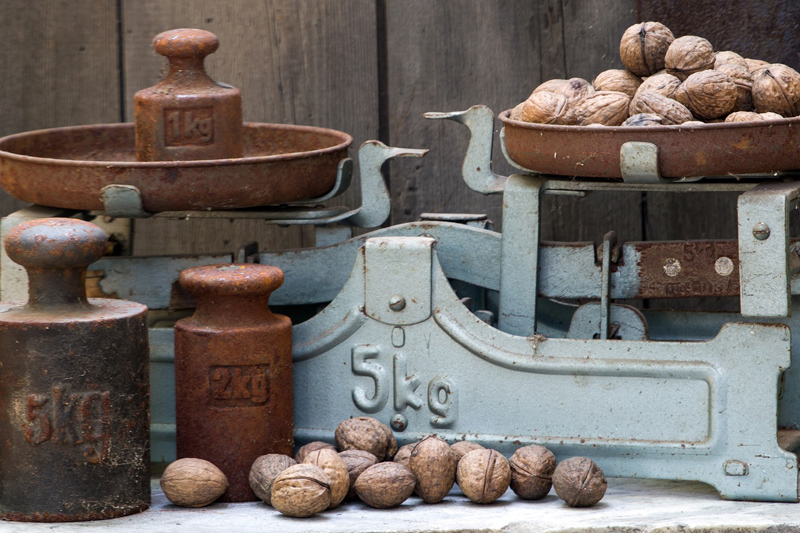 Consider what it's for.
First and foremost, it's essential to identify why you're buying your scale. Are you using it for commercial, industrial, or personal purposes? Each sector usually requires a different type of scale. Maybe you need a simple basic counting scale or a more advanced one. For example, if you're a grocer needing to measure produce, a commercial produce scale would be your go-to. On the other hand, if you're into bodybuilding and require precise body weight and composition details, a high-precision personal scale would be ideal.
Understanding the purpose of your scale also helps in determining the exact features you need. A scale used in a laboratory environment would need to have a high level of precision and possibly have connectivity to record and transfer data. A bathroom scale for tracking weight might need to be user-friendly, with clear and large displays. Also, if you're using the scale in a wet environment like a fish market, you might need a waterproof scale.
What's the capacity?
The capacity of a scale refers to its maximum load — the greatest weight it can measure. For industrial use, large-capacity scales are typically more appropriate to withstand heavy loads, whereas, for personal or small-scale commercial use, a lower-capacity scale would suffice. It's important to consider not only the weight of the items you're weighing but also any containers or equipment that might be on the scale. Overloading a scale can cause inaccuracy in measurements, or even damage the scale itself, so choosing a scale with the correct capacity is vital for longevity and reliability.
What are the additional features?
Considering additional features is instrumental in selecting the right scale. There are a lot of them you could possibly get, and here are some of the most wanted:
tare function
unit conversions
auto-off
backlit display
body composition analysis
connectivity
memory storage
multi-user profiles
BMI calculations
overload indicators
calibration options
platform size
removable platform
anti-slip feet
design and aesthetics
Analyzing and prioritizing these features based on your specific requirements can guide you towards a scale that not only fulfills its basic function but also provides added convenience and functionality, thereby enhancing your overall user experience.
Check the display and readability.
The display should be clear and easy to read, and this is especially crucial in environments with poor lighting or for individuals with less-than-perfect vision. Scales with a backlit display or large digital numbers can greatly enhance readability. Additionally, the layout of the display matters; it should be uncluttered and intuitive so that it's simple to understand the data it's presenting.
In addition to the physical attributes of the display, the readability of a scale also encompasses how the data is presented. Some scales offer features like color-coded results or graphical representations, which can make interpreting the data easier and quicker. Other scales might have advanced features like connectivity to a smartphone app, allowing data to be read and analyzed on a larger screen.
Ensure the accuracy and precision.
Accuracy refers to how close the measurement on the scale is to the actual value of the item being weighed. If a scale consistently gives a measurement that's very close to the actual weight, that scale is considered correct. Its importance cannot be overstated, as inaccurate measurements can lead to all sorts of problems, from minor inconveniences to serious errors.
Precision, on the other hand, relates to the consistency and reliability of the scale's measurements. If you weigh the same item multiple times and get the exact same result each time, your scale is precise. A high level of precision ensures that your measurements are reliable and repeatable, which is crucial in many contexts.
Compare your options.
Comparing different scales can significantly aid in selecting one that is most suitable for your specific needs. This process involves evaluating multiple scales based on their features, capacity, accuracy, precision, and other aspects. By comparing, you're able to see a wide range of options with varying attributes, which could potentially meet your requirements better than others. Furthermore, you can identify the strengths and weaknesses of different scales, making it easier to make an informed decision. It gives you more control over your choice, enabling you to choose a scale that's more reliable, durable, or user-friendly, depending on what you value most.
In conclusion, choosing a scale that's right for you requires careful consideration. By assessing your needs, and understanding the capacity, additional features, readability, and accuracy, you're well on your way to making an informed choice. Remember, the right scale will enhance your operations and lifestyle, proving to be a worthy investment for the future. Happy scale shopping!
Like this post? Subscribe to this blog by clicking HERE.
Let's stay connected: