One of the things my kids ask me to buy when I go to the supermarket is Gardenia Pandesal. They love its soft and chewy goodness. They actually eat them right out of the bag most of the time! I've seen how Gardenia breads go straight from the production line to the bag to the delivery truck when I went to through the Gardenia Plant Tour Experience… so I know I'm getting fresh bread every time I buy. My 8-year old daughter can eat 4-5 of these in one sitting!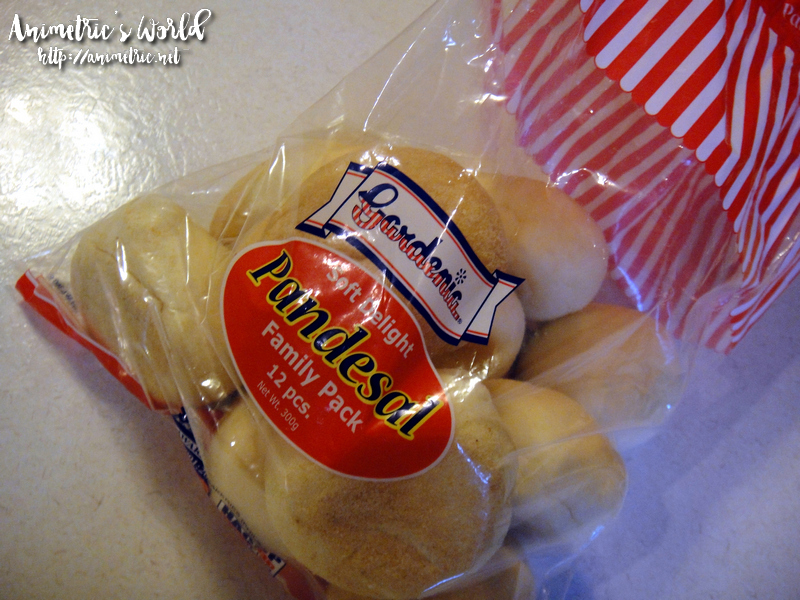 Thus, every time I get home from a trip to the supermarket, I take home a bag of Gardenia Pandesal. I always get a Family Pack or two because the kids also have it as
baon
when they go to school.
As for me, I enjoy Gardenia Pandesal in my own simple way which involves toasting them for a bit.
I pop them in our pre-heated oven toaster and let them sit for about five minutes. By then I can already smell the toasty aroma of warm bread!
Then I pat on some creamy unsalted butter on the warm pandesal. I have them with a piping hot cup of coffee. I usually do this on weekends when I can have a more leisurely breakfast and indulge just a little bit. Ah, I so look forward to weekend mornings like this…
Although they usually have Gardenia Pandesal as is straight from the bag, one of the alternative ways my kids enjoy Gardenia is by putting on different bread spreads. On weekends, when they wake up before I do, they just go on down to the dining area and grab some bread plus spread. Voila! Breakfast. No frills, no fuss… and more importantly, they don't need me to make it for them so I can catch up on some much needed sleep!
Most of the time though, they just have it plain. I always ask them if they want anything with it — maybe a slice of ham, some butter or cheese… but for some reason, they prefer it as is!
Who can blame them… Gardenia Pandesal is so soft, fluffy, and chewy that it's already good on its own… although I prefer mine with oh-so-sinful butter, hehe! More importantly, I've actually been to the Gardenia Factory in Laguna and I've seen how they make bread. I'm very impressed by how hygienic and efficient the entire process is. It's good to know I can trust this brand to provide my family with quality products.
Anyhow for this post I really wanted to draw something fancy on the pandesal. Ooops. I took a tube of bread spread and tried to make a smiley face on a pandesal. For some reason the spread would not cooperate and would not form circles for eyes or a nice arc for the mouth. I gave up midway. LOL. I swear I'm so useless in the kitchen!
Good thing you don't need fancy stuff to enjoy Gardenia Pandesal. Like I've mentioned repeatedly, the kids love having them as is! Whew!
A Gardenia Pandesal Family Pack containing twelve pieces of pandesal costs a very affordable P36.50. It's available at all leading supermarkets nationwide. You can also purchase Gardenia products from the Gardenia Flagship Store on Lazada.
Like this post? Subscribe to this blog by clicking HERE.
Let's stay connected: