House of Obagi hosted an intimate dinner with beauty and lifestyle bloggers at M Café last August 17, 2011.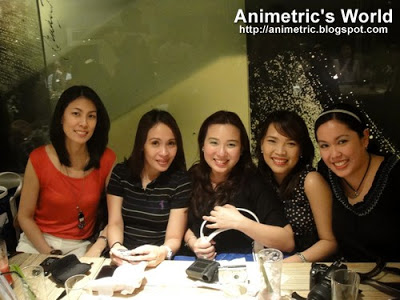 From left to right: MyMomFriday, Kikay Corner, Mrs. Martinez, Askmewhats, and myself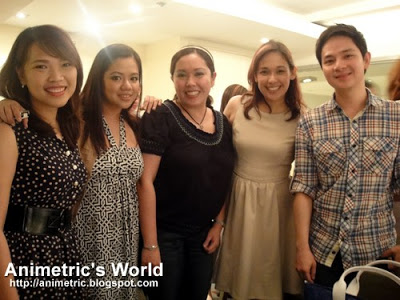 From left to right: Askmewhats, Shen's Addiction, myself, Topaz Horizon, and Dr. Allan Pua from House of Obagi
I'm a firm believer in the effectiveness of Obagi products and services, having tried a few of their dermatological treatments (i.e. Diamond Peel, Obagi Blue Peel, and Obagi Ultimate Signature Treatment) as well as the Obagi Condition and Enhance skin care regimen. I'm only too happy to share my experiences with readers as well as fellow bloggers who would like to know more.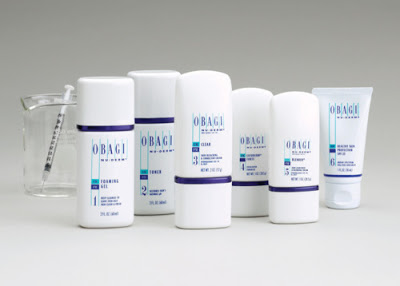 For a complete skin transformation, it's the Obagi 360 system that's touted as the ultimate regimen. It includes the following products:
Obagi Nu-Derm Foaming Gel
Obagi Nu-Derm Toner
Obagi Nu-Derm Clear
Obagi Nu-Derm Exfoderm
Obagi Nu-Derm Blender
Obagi Nu-Derm Physical Sunscreen SPF 32
Obagi Pro-C 10%
Obagi Elastiderm Eye Cream
Obagi TR Complex
House of Obagi will also be launching Obagi 360 treatments (peels, facials, and laser resurfacing) which are meant to complement this skin care system. The goal is to give you the best skin ever from inside out. I won't beat around the bush.Yes, the complete Obagi 360 medical system (products + treatments) will cost a fortune… what's left to decide is just how much you want perfect skin. XD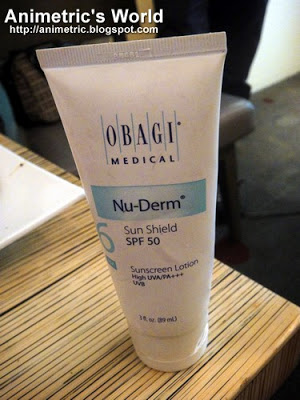 I was particularly impressed with this new product that was passed around, Obagi Nu-Derm Sun Shield SPF 50. We were told that it finishes light and matte, so that's good news for me and my oily skin. I've used the Obagi Condition & Enhance Healthy Skin Protection SPF 35 before and although it provides excellent sun protection and I felt it made my skin fairer, it's thicker and heavier compared to Obagi Nu-Derm Sun Shield SPF 50.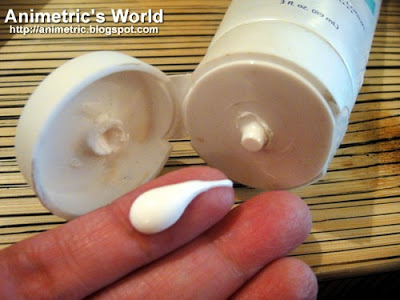 True enough it was lighter in consistency compared to Condition & Enhance. It doesn't smell of perfume too, which is a definite plus for me.
I put some on my hand to test and well, it disappeared shortly after I applied it… leaving no greasy or sticky feeling behind. Very few facial sunscreens can achieve this effect, most will leave your face with anything from a sheen to a shine.
Thanks to House of Obagi for the opportunity to know more about the brand and the science behind great skin! I can personally vouch for the efficacy of Obagi products and the speed at which you'll begin to see results.

Like this post? Subscribe to this blog by clicking HERE.Become a Facebook Fan for more updates from Animetric's World.