Easter isn't over with Holika Holika Philippines! Now I usually use facial foams to cleanse my face but I could not resist trying out these colorful handmade soaps I got a couple of weeks ago.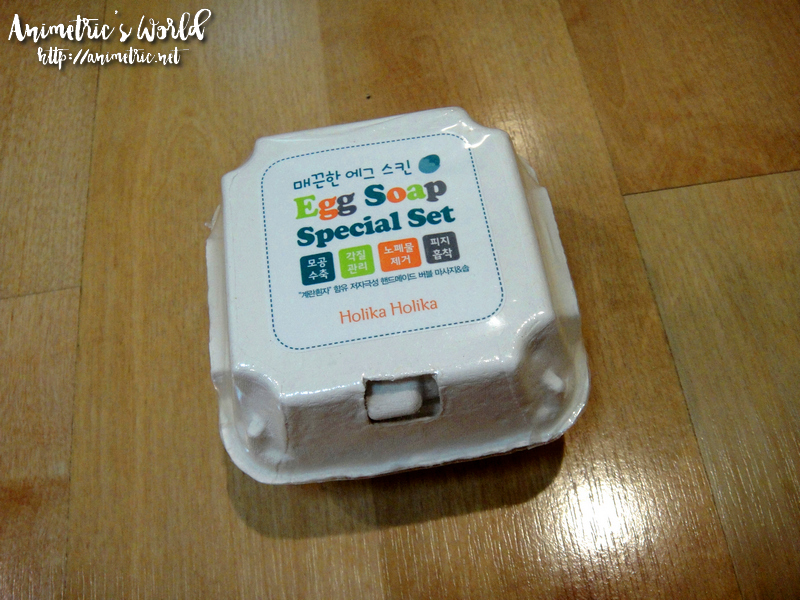 Holika Holika Smooth Egg Soap Special Set (P815)
The carton alone is sooooo incredibly cute I almost didn't want to open it. Looks like an actual mini egg carton.
Inside the carton are four (4) different colored eggs.
There are 4 kinds of Smooth Egg Soap: White Egg, Red Clay, Charcoal, and Green Tea. Each addresses a specific skin care concern.
You can refer to this chart to see which egg is the right one for your skin:
Green Tea Egg – Green Tea keeps the skin moist and smooth — good for normal to dry skin.
Red Clay Egg – Red Clay helps remove impurities and dead surface skin cells for brighter skin.
White Egg – Rich egg white foam makes skin smooth and tight.
Charcoal Egg – Charcoal helps absorb excess oil and improve acne-prone skin — good for oily skin.
I decided to try the Red Clay egg first. I think it looks like a small native egg, the type we use for cooking and eating. There's a subtle umm… clay scent? Nothing perfume-y.
My Holika Holika Smooth Egg Soap Special Set came with a Jelly Cleansing Puff — this normally costs P165 but you get it for free when you purchase any Egg Soap product (whether 2-pc or 4-pc) until supplies last. The 2-pc Egg Soap set costs P435.
I was surprised to find the Jelly Cleansing Puff pre-moistened upon opening. I guess it's to maintain the jelly-like texture. It's so soft and squishy like a stress ball.
So anyway I wet both the puff and the soap. Then I rubbed the soap all over the puff. I rubbed the soap all over the puff.
What I like about the Holika Holika Smooth Egg Soap (Red Clay) and Jelly Cleansing Puff:
I love how the soap and jelly puff feel on my face when I use them in tandem!
My face looks brighter and feels super clean (without the tautness) right after washing.
The soap does not melt easily.
It did not cause any adverse reactions.
I love the gentle exfoliating effect of the jelly puff.
Downside? It's a bit pricey at P200+ per soap.
Holika Holika Smooth Egg Soap is available at the Holika Holika boutique in SM Fairview and in the SM Beauty section of SM Cubao, SM Makati, SM Mall of Asia, and SM Manila. You can also order online from Lazada.
Like this post? Subscribe to this blog by clicking HERE.
Let's stay connected: