Our first dinner in Los Angeles happened at Hokkaido Seafood Buffet along Ventura Blvd. last March 30, 2011.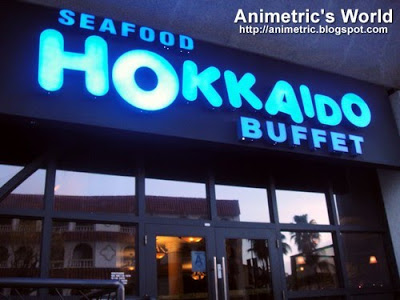 It was past 6pm when we got there. Hokkaido Seafood Buffet is open 365 days a year. The place is huge and can probably seat more than a hundred people. For about US$20 (about P880) per person, you can have whatever you want at the eat-all-you-can buffet.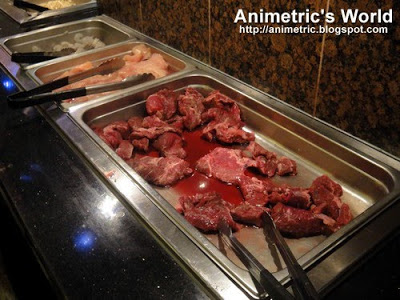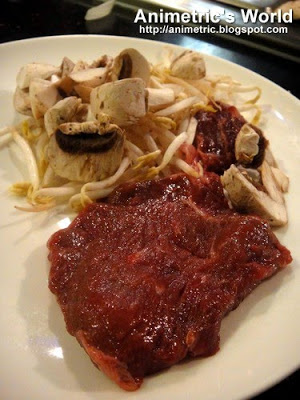 My mom suggested that I line up at the fresh meat and seafood section first because that's where people usually flock to in the later hours. So while the line wasn't long I proceeded to pick out a nice piece of steak and veggies of my choice. There's also actually chicken, shrimp, squid, etc.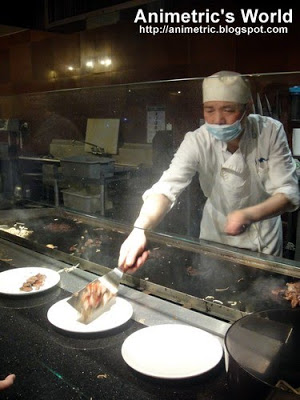 After you pick out your desired meats and seafood on your plate you pass them on to the teppanyaki chef who'll season and cook them right in front of you. This is definitely my favorite part of the smorgasbord hehe.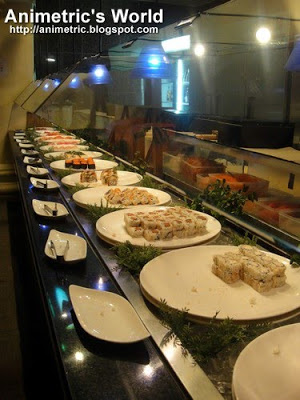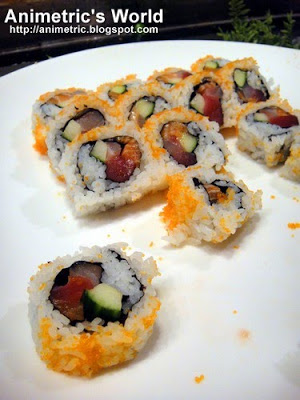 There are over ten (10) different types of sushi at the eat-all-you-can sushi bar. Pictured above are slices of California Maki or California Roll.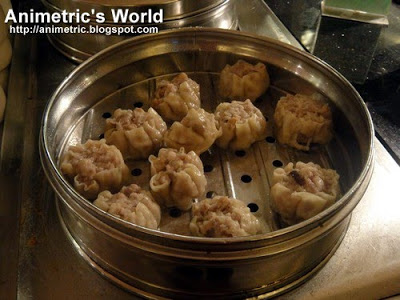 There was Chinese food too. Siomai, Orange Chicken, Hot and Sour Soup, Fried Rice, Lo Mein…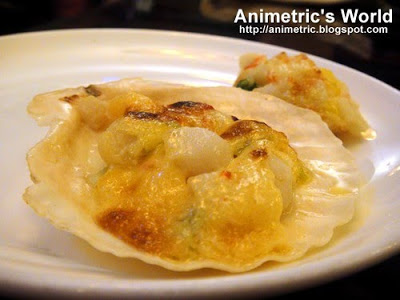 Baked Scallop in Shell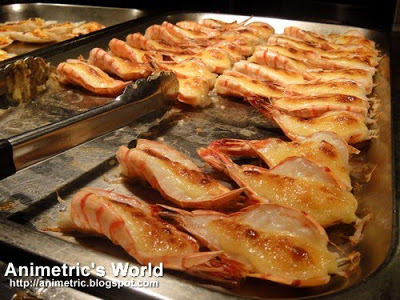 Baked Prawns with Cheese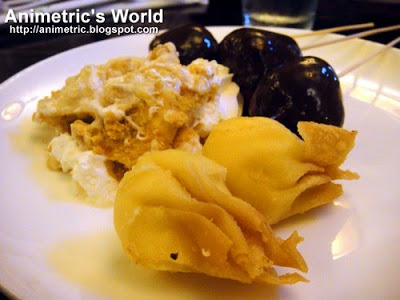 There were many desserts to choose from (cakes, ice cream, fruits, etc.) but I just opted for Cream Cheese Wontons, Banana Cream Pie, and Fresh Strawberries dipped in Chocolate. 🙂
Overall it's a very reasonably priced buffet considering the humongous selection of food. Yummy!

Hokkaido Seafood Buffet
15910 Ventura Blvd.,
Ste. 101, Encino, CA, 91436
(818)990-1488
http://www.hokkaidoseafood.com/index.html
Like this post? Subscribe to this blog by clicking HERE.
Let's stay connected: