Last February 16, I attended the virtual Herbalife Nutrition Vitamin Mask launch. Prior to this event, I didn't know that Herbalife Nutrition had beauty products in their roster. I thought they just made food supplements. But apparently they not only have face masks, but also a complete line of skincare products which include cleanser, toner, moisturizer, and a whole lot more.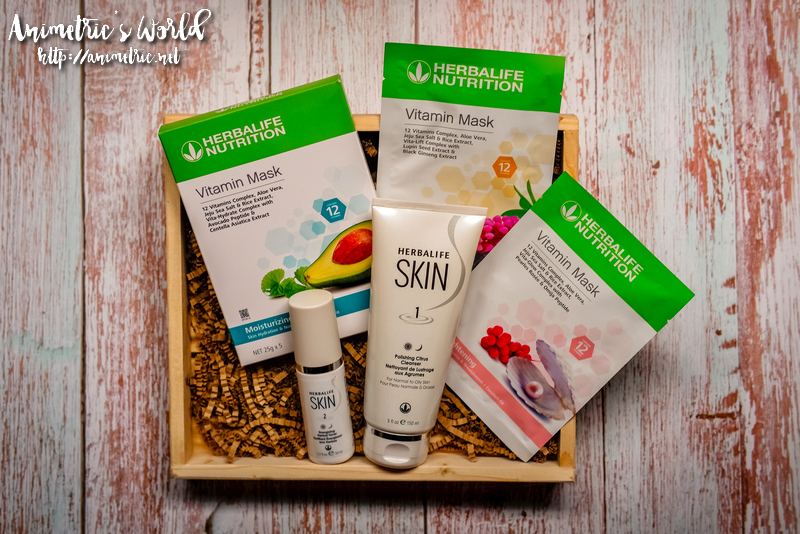 We were sent kits with Herbalife Nutrition Vitamin Masks, Herbalife Skin Purifying Citrus Cleanser (P1,239 for 150ml), and Herbalive Skin Energizing Toner (P956 for 50ml) so we could try the products ourselves.
There are 3 Herbalife Nutrition Vitamin Mask variants:
Moisturizing – This mask is comprised of a proprietary blend of triple hyaluronic acid, hydrolyzed avocado protein and Centella Asiatica Extract. It provides a moisturizing effect that lasts throughout the day, leaving skin softer, more hydrated, and dewy.
Brightening – Formulated for consumers with normal or dull skin who want an extra
boost of radiance. Enriched with Vita-Glow Complex made with a proprietary blend of Niacinamide, Adenosine, Pearles Rosée, and Omija Peptide – this mask helps to support skin radiance and brightness.
Firming – For those with normal, dry and rough skin texture, the Firming Vitamin Mask helps with skin firming and nourishment. It is a serum-rich mask with Vita-Lift Complex – a proprietary blend of Niacinamide, Adenosine, Lupin Seed, and Black Ginseng Extract. This mask supports skin firming and elasticity while providing hydration.
Each mask is also formulated with a complex of 12 Vitamins, Aloe Vera, Jeju Sea Salt and Jeju Rice Extract, to help consumers achieve beautiful and healthy skin.
Tried the Moisturizing variant of the Herbalife Nutrition Vitamin Mask. I cleansed and toned my face prior to putting on the mask. I immediately noticed how nice the mask's material is. It doesn't tear easily and it fits the face very nicely. It smells so good too!
I left it on for 20 minutes and my skin really did feel super hydrated after I took it off. My face was moisturized, supple, and glowing when I woke up in the morning since I used this before going to sleep. I can honestly say that this is one of the best face masks I've ever used. I love that it's made of really high quality ingredients too.
Herbalife Nutrition Vitamin Mask series is now available in the Philippines through its independent distributors and via herbalife.com.ph.
Like this post? Subscribe to this blog by clicking HERE.
Let's stay connected: