Acne is something we all get at one point. For me, it was during high school. I remember using over-the-counter pimple meds like Oxy and Clearasil a lot. Senior year was the worst, I think. I had mandatory CAT and it was always very dusty out in the field. I had more pimples than normal. It kind of stopped when I stepped into college. I'm way way older now, and it's my kids who are getting acne this time. All of us have always been fixated on unrealistic standards of flawlessness, but Clear Start by Dermalogica aims to change this mindset.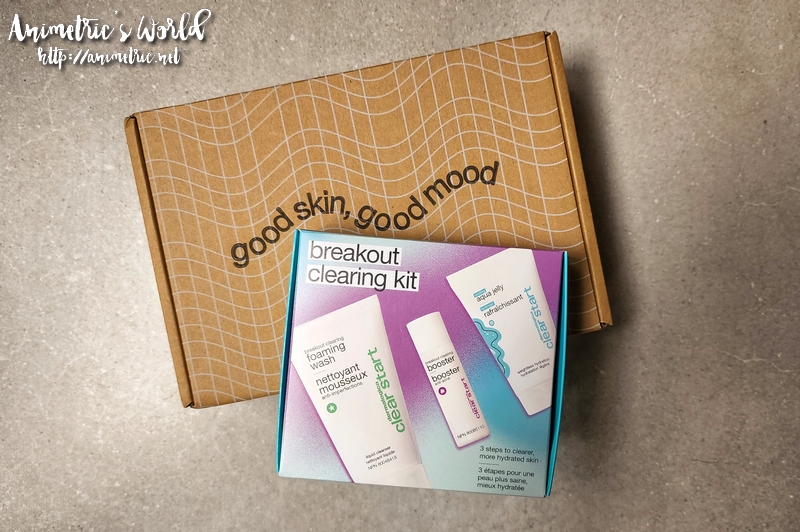 Clear Start by Dermalogica aims to share the message that healthy skin is the goal, because perfect skin doesn't exist. "I've had clients come in and tell me of the most outrageous things that they've tried — toothpaste, cotton with alcohol, one instance was someone used tape to try and fix their acne!" exclaimed Sarah Miller, Dermalogica's Master Instructor. "But there needs to be a change in how we see acne for all generations, most importantly for the Gen Z, since they're in a time of their life where they are most susceptible to it. Acne happens for various, even uncontrollable reasons, and that's perfectly normal."
To help you get started on your healthy skin journey, Dermalogica has a Clear Start Breakout Clearing Kit (₱1,890). It's described as a 3-step regimen to clearer, more hydrated skin. Here are the products inside the kit:
Breakout Clearing Foaming Wash – Formulated with powerful (yet gentle!) ingredients like salicylic acid, tea tree oil, niacinamide, and hyaluronic acid, it cleans the skin and unclogs pores.
Breakout Clearing Booster – Spot treats breakouts and kills breakout-causing bacteria in 15 minutes.
Cooling Aqua Jelly – Hydrates oily skin, giving you all the dewy glow and none of the shine.
Clear Start by Dermalogica encourages everyone young and old to love their own skin and not give in to the subliminal, negative advertising that litters every social feed. Hopefully they can encourage those around them to actively resist it as well.
Dermalogica will donate of up to USD 15,000 to NAMI (National Alliance on Mental Illness) in order to continue to provide support for research and resources for those suffering from mental illness. But if you want to do your part to spread the word and say #FkAcneCensorship, you can contribute to Clear Start's pledge against acne censorship
and interactive Add Yours prompt on their official Instagram. You can do so by proudly showing your real skin and inspiring true confidence in your circle of influence.
Clear Start by Dermalogica is available in the Philippines through the Sephora website.
Like this post? Subscribe to this blog by clicking HERE.
Let's stay connected: