It's mid-October. I don't know about you but I'm already starting to shop for Christmas gifts! Traffic is going to get worse as December approaches so I'd like to get things done as early as now. Personally, I gifts from Healthy Options have always been my favorites. Whether it's food, drinks, personal care essentials, or beauty products, I just love their stuff! That said I was only too happy to check out the Healthy Options Holidays 2019 offerings. This year's theme? Joy to the World.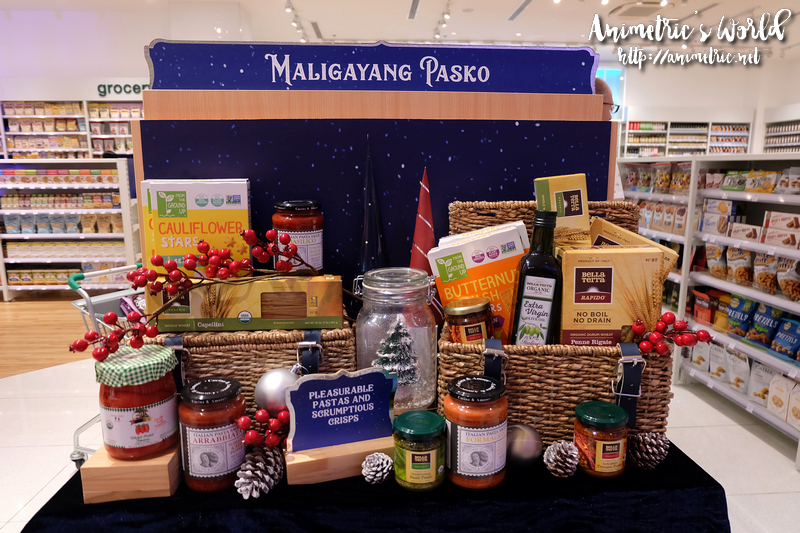 I've received a lot of food items from Healthy Options over the years. I'm not exaggerating when I say everything has been good. We've actually gone back to get more of them afterwards.
Every year, Healthy Options comes up with a collection of holiday sets for hassle-free gifting. There's one for every budget. If you want to go all out, get the Christmas Feast Hamper. It's the priciest one at P7,495 but it has everything you need for a happy and healthy holiday celebration. It even comes in a  locally crafted wicker basket.
Here's the Christmas Feast Hamper up close!
The gift sets have different themes. This is the Heart Smart Gift Box (P2,995). They also have a Gluten-Free Gift Box (P3,995), Organic Gift Box (P3,295), and so forth.
Of course, you can also make your own set. This is my version of a gluten-free gift set with my daughter in mind. It consists of 5 items. I think it comes out to around P2k.
There are also natural beauty gift sets starting at P595 per set.
But then again, you don't have to limited to pre-packaged sets because Healthy Options carries a wide array of healthy and safe products for beauty and personal care. In fact, they launched Mineral Fusion recently. Mineral Fusion is an American mineral cosmetics brand with products containing no harmful ingredients like parabens, gluten, talc, SLS, phtalates, etc.
You can check out Healthy Options' Pre-Holiday Gift Show and get first dibs on their gift sets at the following dates and locations:
Healthy Options Uptown Mall – Oct. 16 – 20, 2019 from 11am to 8pm
Healthy Options Shangri-la Mall – Oct. 17 – 20, 2019 from 11am to 8pm
They will also be accepting orders at the Pre-Holiday Gift Show.
Don't know what to get? You can also give the gift of choice via the Healthy Options Gift Cards which are available in denominations of P500 and P1,000. Log on to https://www.healthyoptions.com.ph/ for a complete list of stores.
Like this post? Subscribe to this blog by clicking HERE.
Let's stay connected: