Our family loves Healthy Options. It's where we buy stuff like deodorant, organic shampoo, and high-fiber oats. We shop at Healthy Options almost every month. I don't think there's any other one-stop shop for all things healthy.
Every time I'm at Healthy Options I just want to bring everything home. I've tried a lot of the food items they sell and I've yet to encounter one that wasn't yummy.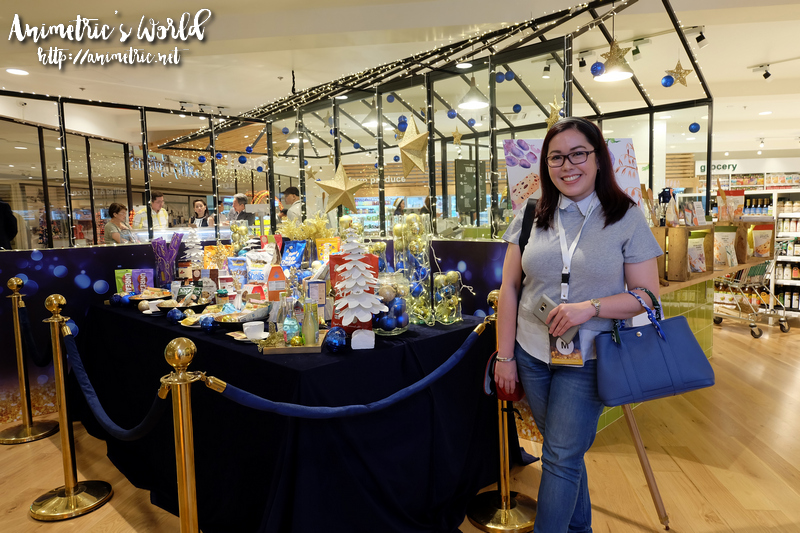 Anyhow I attended my first Healthy Options event last Thursday. It was the media preview for their holiday gift collection. I know I'd be thrilled to receive stuff from Healthy Options for Christmas! Are you ready?
Sparkle (P6,995) is Healthy Options' version of the ultimate noche buena package. Comprised of gourmet selections, this gift set will definitely light up any Christmas table. There's pasta, sauces, wine, salad dressing, tuna, and so much more. You can definitely whip up a healthy yummy feast with these.
Shimmer (P3,995) is a complete collection of wholesome, healthy, and yummy ingredients so you can have a healthy meal at home amidst all the celebrations. You have oats, chips, pasta, sauces, cereals… take a break from the indulgences and have something healthy for breakfast, lunch, or dinner.
Glow (P2,995) is what you get when you want instant gratification. Everything in this package is ready to eat! No more cooking and prepping — just open a pack and you're good to go!
Are you a serial snacker like me? Twinkle (P2,995) is the perfect gift for you. Healthy, guilt-free, and delicious snacks comprise this package — Sunflower Seeds, Peas, Rice Chips, Ginger Beer… you name it.
Food allergies ruining the holidays? Glisten (P2,995) packs everything that's yummy, healthy, and gluten-free in this set.
If your budget per person doesn't quite reach the thousands, Healthy Options carries Sparkling Juices from Italy made from 100% natural grape juice for only P295 a bottle. Or you can get Organic Wines for P645 per bottle.
You can also give the gift of beauty. The Luster package from Andalou is priced at an affordable P595. For P595, you already get Andalou Age Defying Argan Shampoo and Conditioner, Andalou Body Lotion, and Andalou 1000 Roses Hair Mask. Even I was surprised at the value for money this set offers!
Pure Radiance (P1,195) is Andalou's body pampering set comprised of Hand Cream, Shower Gel, and Body Lotion.
Of course you can always opt for the gift of choice by giving out Healthy Options gift cards, available at P500 and P1,000 denominations.
You can grab these gifts at all Healthy Options stores nationwide. Log on to https://www.healthyoptions.com.ph for a complete list of stores.
Like this post? Subscribe to this blog by clicking HERE.
Let's stay connected: