If there's one positive thing that happened these quarantine months, it's that I've discovered more online shops that cater to my needs. I'm still not gung-ho about going out although I do go to the office 3x a week and go to the supermarket from time to time. I also go to the bank, drug store, and so forth. Of course I practice all the safety protocols, but even the most careful person can get infected so the safest place for me is still home.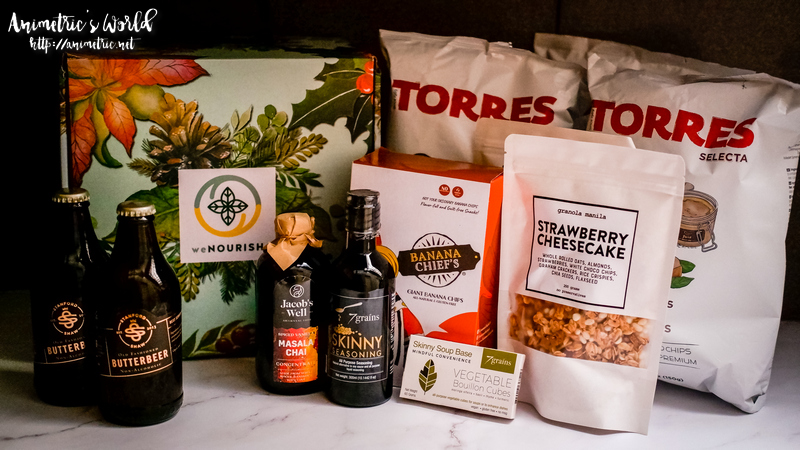 Anyhow, my newest online shopping destination is https://wenourish.ph/. You can get all sorts of health and wellness food products (well they also have feel-good treats like Butterbeer which is good for your mental health lol) from the comfort of your own home. I love that how no matter how much you order (I had like 6 heavy bottles), shipping fee is pegged at P150 flat within Metro Manila. If your order reaches P3,000, you get free shipping.
WeNourish carries all sorts of snacks, supplements, cooking ingredients, and a whole lot more.
They're categorized accordingly so it's easy for you to find what you need.

If you're just starting to get on the healthy wagon, you can opt for a WeNourish Mystery Box which you can get for either P500, P1,000, or P2,500. They're really good at curating stuff so you'll most likely like what you get (I know I did when I got the P2,500 Mystery Box a while back).
So what did I get from WeNourish? For my kitchen, there's 7Grains Skinny Seasoning (P120) which I heard is a healthier alternative to soy sauce and supermarket variety liquid seasonings. I also got 7Grains Vegetable Bouillion Cubes (P90) because I've encountered recipes calling for vegetable broth but I can't be bothered making it myself. I also threw in Jacob's Well Spiced Vanilla Masala Chai (P345) which is a handcrafted tea drink loaded with spices like cinnamon, ginger, cardamom, etc. After embarking on the Health Aid Healthy Gut Challenge a few weeks back, I knew I had to get more Health Aid Bifina R20 (P850). Health Aid Bifina is a probiotic supplement which is like a super concentrated version of Yakult. I kid you not when I say that I can feel my stomach revolting fast (in a good way) if I'm constipated and I take it. It's that effective. Really great for flushing out your gut.
Then I got some granola from Granola Manila for breakfast, both variants P245 for 250g. For snacks, I decided to try Banana Chiefs Banana Chips in Pinoy BBQ (P195 for 150g).
I've been seeing Torres Premium Potato Chips on socmed a lot so I ordered a few bags. They're P260 each for 150g. My favorite flavor so far? SPARKLING WINE! 😀
Back in December, hubby, the kids, and I had Butterbeer at Universal Studios. We found it fascinating. So when I saw Stanford Shaw Butterbeer (P120) on WeNourish, I had to order. I got 4 bottles and well, all I can say is I like Stanford Shaw Ginger Ale better (also available on WeNourish). The Butterbeer tastes like carbonated sweet butter and cinnamon, my daughter describes it as liquid cinnamon roll. Very Christmas-y. So why order here instead of straight from Stanford Shaw? The shipping fee at Stanford Shaw is a killer, lol.
Anyhow, my order was delivered the same week I placed it so I'm very satisfied with the service. They also accept Paypal as a mode of payment and this is always a plus for me. I got all the items in perfect condition and the packaging is da bomb. You can actually gift their items straight out since their shipping boxes are so nice. Very happy with my WeNourish experience and will definitely shop here again. 😀
Like this post? Subscribe to this blog by clicking HERE.
Let's stay connected: