Grapes have always been a delicious and healthy treat for us at home. We usually eat grapes for dessert, but they're also good for breakfast when paired with oatmeal. They can also be eaten for lunch or dinner when served with salads.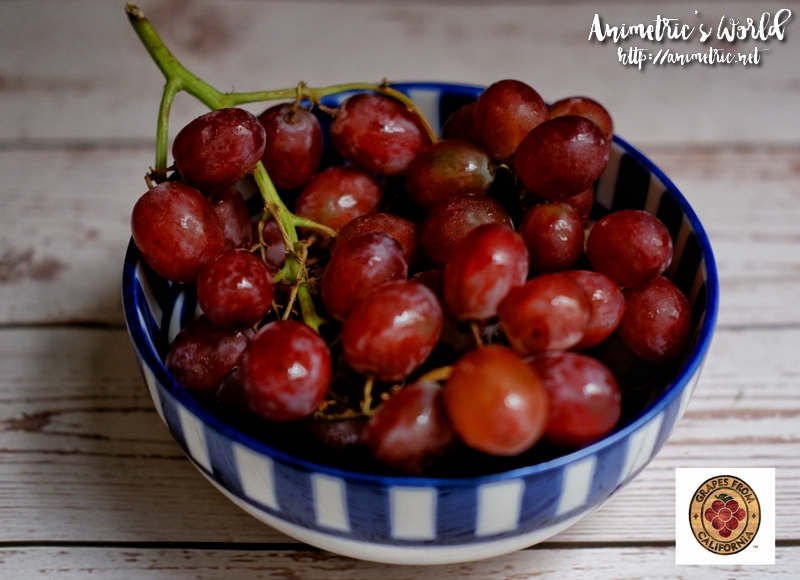 We've had different kinds of grapes over the years, but so far the best ones are Grapes from California. Over 99% of grapes commercially grown in the United States come from California. With 81 varieties grown, California grapes come in three colors – green, red, and black – and are available May through January. Grapes are definitely in season for the upcoming holidays.

Grapes from California are cultivated, picked, packed, and transported with the greatest care to ensure the berries you enjoy arrive in just-picked condition: plump, juicy, and perfect.
I love how they're all good and ready to eat straight off the pack. There's no need to peel or slice them which is also very convenient for me as there is less waste to dispose of. For us, they are best enjoyed as is — with no additional ingredients. Every mouthful is an explosion of sweet and just a hint of tart, just the way we like our grapes.
Research shows that grapes of all colors — red, green and black – are a natural source of beneficial components called polyphenols, which help promote antioxidant activity. Studies indicate that grape polyphenols contribute to a healthy heart and may also play a role in promoting healthy aging.
A 3/4 cup of grapes contains just 90 calories with no fat, no cholesterol, and virtually no sodium. Grapes are also a good source of vitamin K. I love how we can indulge in something good so guiltlessly.
Grapes from California are available in supermarkets nationwide. They can also be ordered from online fruit sellers.
For more information on Grapes from California, visit https://www.grapesfromcalifornia.com/ or like and follow them on Instagram @grapesfromca and Facebook @GrapesFromCalifornia.
Like this post? Subscribe to this blog by clicking HERE.
Let's stay connected: