If there is one name that has been in our household for generations, it's Colgate. Colgate is the first toothpaste I've ever known. When I was a little girl, people around me would say "Meron ba tayong Colgate?" ("Do we have Colgate?") instead of "Meron ba tayong toothpaste?" ("Do we have toothpaste?"). Colgate is such a trusted brand that the name has become synonymous with toothpaste.
I couldn't find the classic red and blue box from my childhood days online. This is probably the closest to it in terms of look.
But wow, check out what I stumbled on YouTube instead! It's a compilation of Colgate commercials over the years. I actually watched the entire thing. I think I wasn't born yet when Nora Aunor was singing the Colgate jingle lol! Plus, I didn't know Colgate used to be known as Colgate Dental Cream with Gardol! It's really very interesting. Remember the American dental expert Dr. Eric Baines? He had this chalk demo for Colgate's 2-Flouride System which he conducted for several TVCs. That has got to be the most memorable series of Colgate commercials for me. I remember wanting to replicate his demo at home! I was just as awed as the kids on his commercials.
Decades after Dr. Eric Baines and his chalk demo, Colgate has remained a household staple for our family. This time though, I'm the parent.
I started off my children on Colgate Toothpaste for Kids as soon as they could brush by themselves. By that I mean they knew enough not to swallow or eat the toothpaste.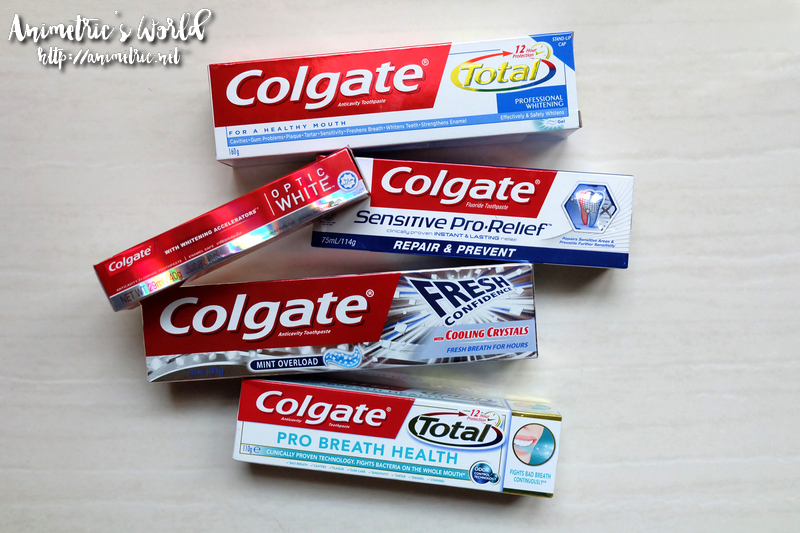 Nowadays, Colgate has a variant for just about every dental and oral health concern. Whether it's bad breath, whitening, or sensitivity, they have something for everyone. These are the variants I currently have stashed in our bathroom. I normally get the one with the Sugar Acid Neutralizer for the kids. They just got the last tube so I had none left to photograph. I always have travel sized tubes ready just in case we need to go out of town. I don't like the generic toothpastes most hotels provide so I always bring my own.
I guess what I really want to say is Happy 90th Anniversary Colgate! Watching that YouTube compilation made me realize just how much you've contributed to oral health discoveries and milestones worldwide. Thank you.
For more information, visit http://www.colgate.ph. You can also follow Colgate Philippines on Facebook and YouTube or @ColgatePH on Instagram and Twitter. Colgate products are available online via Lazada at http://lzd.co/Colgate.
Like this post? Subscribe to this blog by clicking HERE.
Let's stay connected: