I was invited to the McDonalds Philippines 39th Anniversary Party last Sept. 29, 2011. It was held at one of their first branches in the country — Makati Cinema Square. I remember it well because when I was a little girl my aunt and uncle would go to Makati Cinema Square for dates. They would bring me along with my sister and cousin. I still remember watching a movie entitled Hearts and Armor with them starring Tanya Roberts at Makati Cinema Square.
Anyhow, McDonald's Makati Cinema Square has been completely remodeled. Three other branches have also gotten total makeovers: Quezon Avenue, North Avenue, and Greenhills. All of them reopened simultaneously last Sept. 30… the exact day of the McDonalds Philippines 30th anniversary.
Check out the snazzy-looking counter!
This branch adapted a design style called "Form".
That stick figure is actually Tidy Man. You'll be seeing him in all the McDonald's branches eventually since he'll be imprinted on the waste disposal areas.
Even the restrooms are now marked differently. 🙂
As with any party, we had a bit of fun and games. Who would've thought that having the Big Mac Chant imprinted in my mind since my gradeschool days would come in handy someday? They asked who knew the McDonald's Big Mac Chant and I was the only one who raised my hand.
Two all-beef patties
special sauce, lettuce, cheese,
pickles, onions on a sesame seed bun
Um… yeah. It used to play on the radio again and again all the time while I was in the car with my mom behind the wheel. Talk about programming. XD
Of course we had the whole shebang in terms of food… a crispy piece of McDonald's Fried Chicken… which incidentally for me is one of the best fried chicken served by a fast food chain because it is well-cooked and really crunchy outside.
Then there was McSpaghetti!
There's a myth surrounding McDonald's fancy ketchup packets (now Heinz Tomato Ketchup).
Each packet is numbered from 1 to 8. These numbers supposedly indicate how sweet the ketchup is. I got a packet with the number 7. I have no idea what it really means and I wasn't able to conduct a taste test with the numbered packets.
Anyway I just poured it over my French Fries.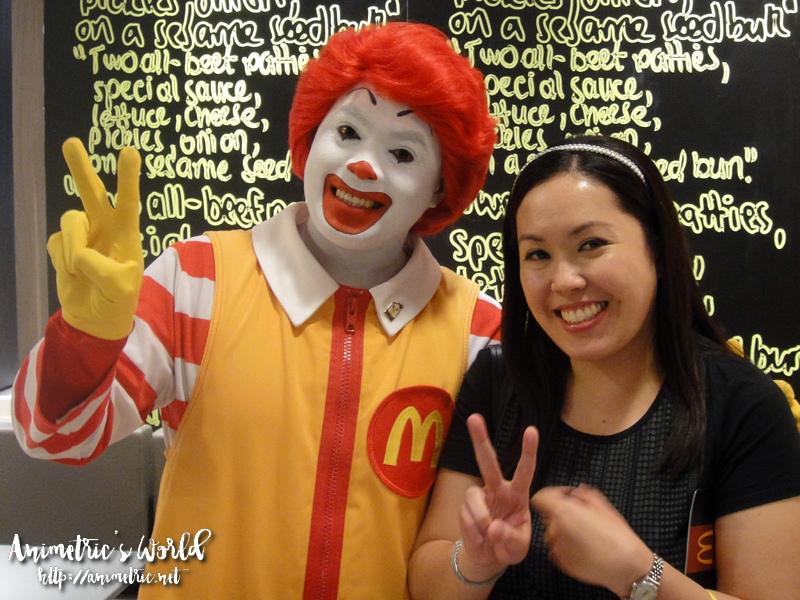 Happy 30th Anniversary McDonalds Philippines! Did you know that there's only one Ronald McDonald in the Philippines and he rarely makes an appearance? Woot! 😀
Do try to drop by the newly renovated branches… you'll be in for a real treat! For delivery, call McDonald's delivery hotline 8-MCDO.
Like this post? Subscribe to this blog by clicking HERE.
Let's stay connected: