I was invited to a casual get together at Greenwich last August 3, 2011. I was told to bring ten friends. Haha, it was pretty last minute and so I couldn't really gather a group to go with me. Luckily my friends Abet and Joan were also going to be there so it was still pretty barkada-esque. 😀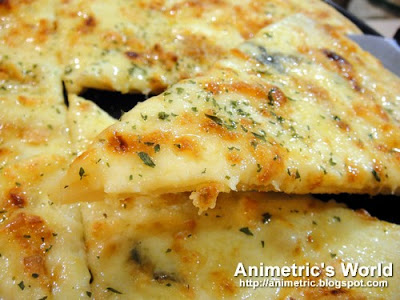 We started off our barkada feast with the 7-Cheese Overload (P229 for the Double size). I love the creamy cheesiness. It's topped with Mozzarella, Cheddar, Edam, Parmesan, Cream Cheese, Bleu Cheese, and Special Cheese (I wonder what that is… :P). You know what else I noticed? The crust! It's now crisp outside and chewy inside. So yummy. I used to think of Greenwich's pizza crust as similar to those of frozen pizzas. We were told that Greenwich totally changed the recipe and the crust is now made and baked fresh in stores everyday.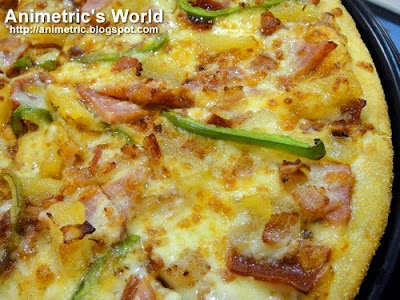 Then there was Ultimate Hawaiian Overload (P199 for the Double size). Instead of just the usual ham pieces and pineapple chunks, this one also comes with green bell peppers and generous amounts of mozzarella cheese. Loved this one too!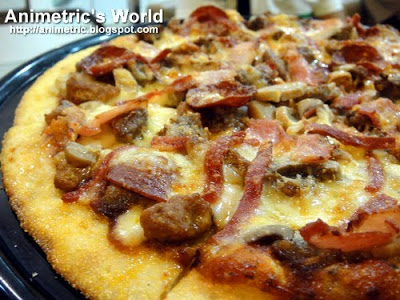 For our third pizza, All Meat and Cheese Overload (P349 for the Barkada size) was brought out. Six kinds of meat in mozzarella cheese sit atop of this pizza. Ham, beef, bacon, and pepperoni were what I could identify. I've never really liked all meat pizzas and this was no exception. It's too salty for my tastes and as a result I gave up on it after a couple of bites.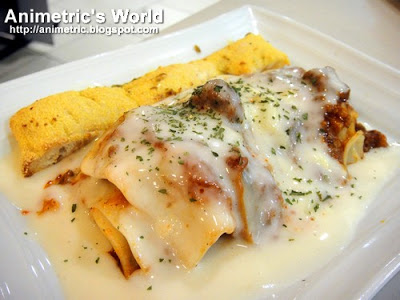 Then came a dish of Lasagna Supreme (P79, pictured above) for each of us. Layers of lasagna in tomato and cream sauce with a generous amount of ground beef and three kinds of cheese — special, cheddar, and mozzarella. Yummy and incredibly inexpensive! It's a great deal for the price. 😀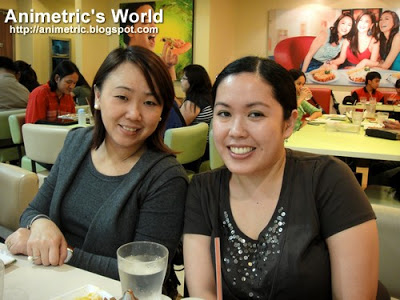 Of course Joan and I had lots of stories to share over our sumptuous Greenwich feast and bottomless glasses of iced tea. We noticed that the prices of the food seemed to go down, and Greenwich confirmed that they did lower their prices. We were like… wow, with everything hitting the roof these days it's quite refreshing to visit an establishment that's doing rollbacks, haha!
For a complete list of stores, log on to http://www.greenwich.com.ph/.
Like this post? Subscribe to this blog by clicking HERE.
Become a Facebook Fan for more food adventures from Animetric's World.