We were invited to the Greenwich Bandkada finals night held at Valkyrie last Sept. 9, 2016. Everyone who knows me knows that clubbing isn't my scene. I can't even drink because I'm allergic to alcohol. But my hubby the social butterfly and music enthusiast really wanted to go check out Valkyrie. So we went.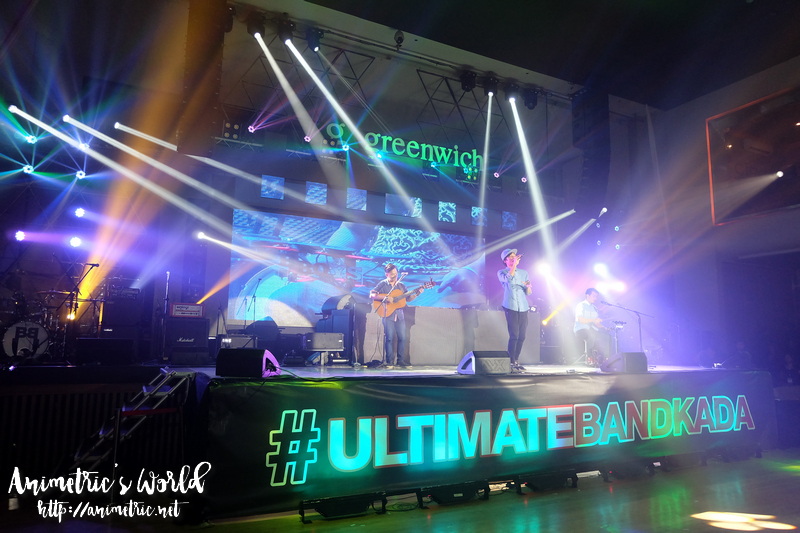 Last year's Greenwich Bandkada winners performed an opening number. I was surprised at how nice the set-up was. You can totally convert Valkyrie into a concert hall.
Greenwich celebrity endorsers Andre Paras and Yassi Pressman hosted the event.
There were a total of 8 finalists up for the title of Ultimate Greenwich Bandkada 2016. They are ABCG, Aceform, Alab, Happy Ending, Musico, Plethora, Relentless, and Shalom. Each band performed an original song with Greenwich-inspired lyrics. I could hear them sing words like pasta, pizza, etc. Lol! Talk about creativity and imagination. They were so serious about it too. The panel of judges was comprised of Civ Fontanilla (Viva Records), Yumi Lacsamana (Viva Artist), Sheyee (Viva Artist), Armi Millara (Up Dharma Down), and Denise Manahan (JB Music).
My bet for the win was ABCG. However, it was Plethora that emerged victorious.
It was a fun night with lots of live music, Greenwich goodies, drinks, and friends. Up Dharma Down surprised everyone with a performance which had people running to the front of the stage.For more information, log on to http://www.ultimatebandkada.com/.
Like this post? Subscribe to this blog by clicking HERE.
Let's stay connected: