Ever since I got married, it has always been our custom to have New Year's lunch at my dad's house in Caloocan. My stepmom always cooks up a feast of the most delicious dishes and we really look forward to it every year.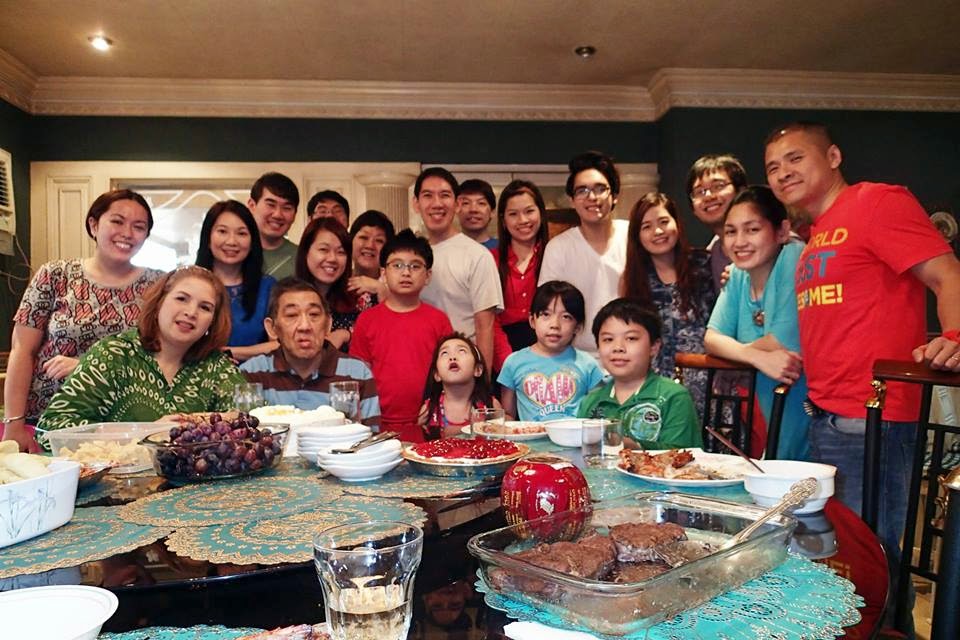 Photo with our extended family taken last January 1, 2014.
Little did I know that January 1, 2014 was the last New Year's Day my dad would be around for. I turned 40 a couple of months ago. Dad was present for over 39 years. He was 64 when he passed on. Coincidentally it was the only New Year's Day where we ALL had a photo. I certainly wasn't expecting it (hence my pambahay look) because we don't really take photos yearly but strangely enough that time my younger brother's girlfriend had a tripod and timer so we could all be in the photo. I must say I was overwhelmed by all the support during my dad's wake.
I usually list the positive things I recall from January to December but I guess dad's passing is what marks 2014 for me. I actually lost a parent. I'm at that age already. It's kind of depressing I guess.
Even if dad has already left, we'll still be having our usual New Year's Day lunch at his house tomorrow.
Incidentally, 2014 is also the year when I did not go abroad, not even for a nearby destination like Hong Kong.
Anyhow I'm still making a list of things that have made an impact on my 2014. These are listed in no particular order, only as I remember them: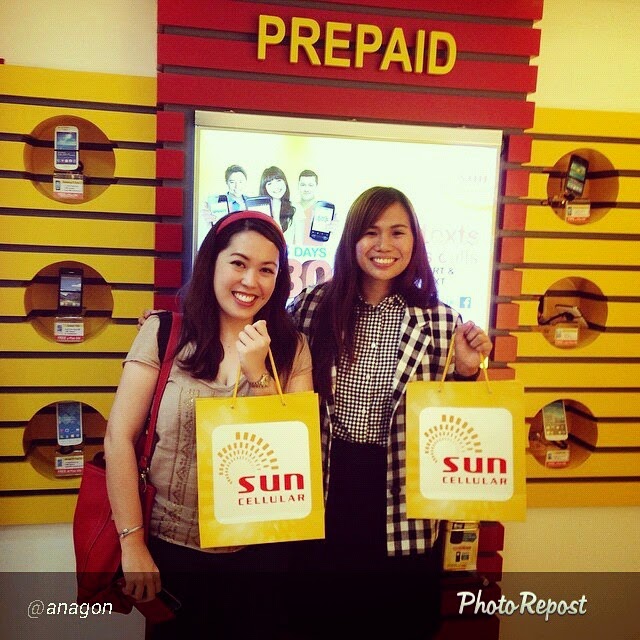 #1 Signing with SUN Cellular
It happened in the later part of the year. I'll tell you right off it's a super super big deal to be representing a telco… and I'm in good company with fashion blogger Anagon, one of the nicest people I've ever met in my life. Very few people are 100% nice and Anagon is one of them.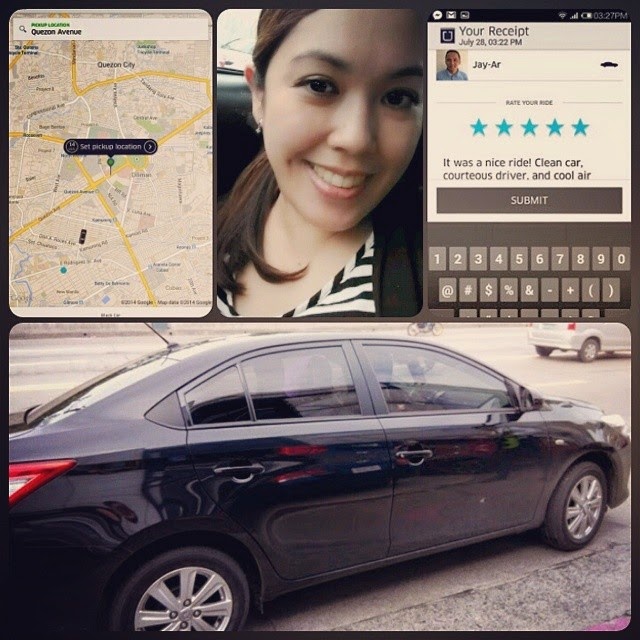 #2 Uber! Now I can go ANYWHERE with confidence lol.
I'm soooo thankful for Uber, a car and driver service I can use anytime via an app on my smartphone. I used to have a difficult time going to meetings in the Makati CBD because parking is practically non-existent. With Uber, I have a car and driver at my disposal anytime anywhere. You can check out my experience HERE.

#3 Unilever PureIt — no more buying drinking water!
Ever since we got this back in April, we've been purifying our own water from the faucet. We've saved a lot with this since we used to pay P100 a week for drinking water. No more boiling and no electricity needed. Check it out HERE.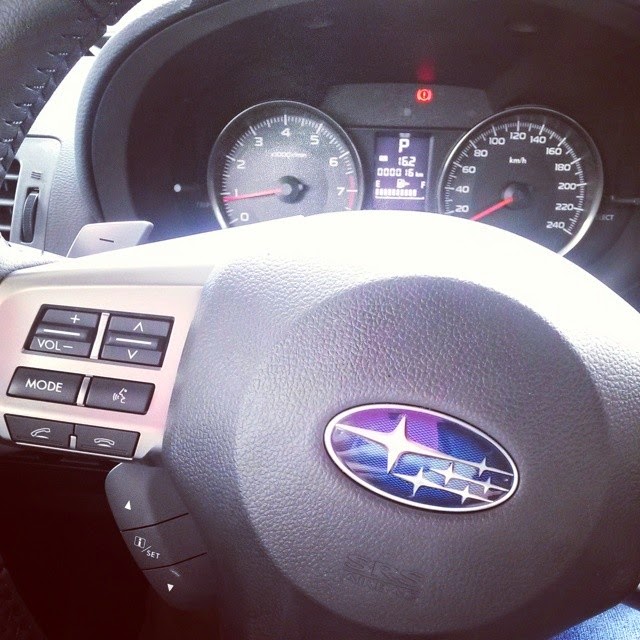 #4 Got a new ride!
We sold our almost decade-old Nissan X-Trail and got a new ride last summer. We're very happy with our choice!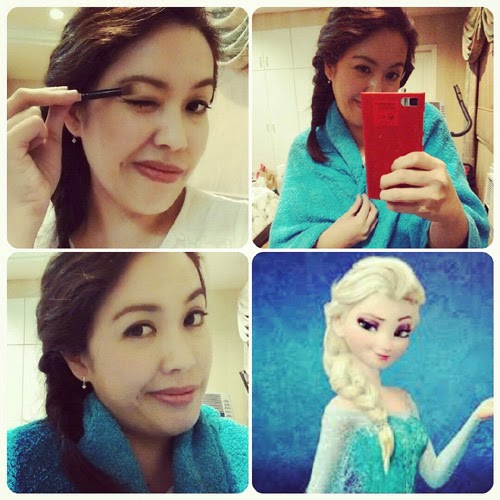 #5 Makeup Transformation!
Almost everybody hopped onto this bandwagon, me included, lol! Now if only I had the blonde hair…
#5 A truckload of experiences!
I'm very thankful for all the interesting experiences 2014 had for me. I got to try archery, cook (if you know me you'd know that's major, lol!), make candy, learn new makeup techniques from Laneige's International Trainer Cat Koh… I got to try a lot of new things! 😀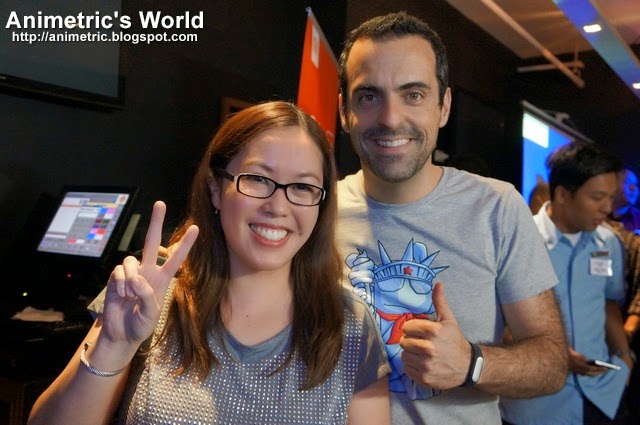 #6 Meeting Hugo Barra, the Android genius behind Xiaomi Mi3!
I bought a Xiaomi Mi3 smartphone as soon as it came out. It's like an Apple on Android with a China pricetag. I did not pass up the opportunity to meet the creator, Hugo Barra.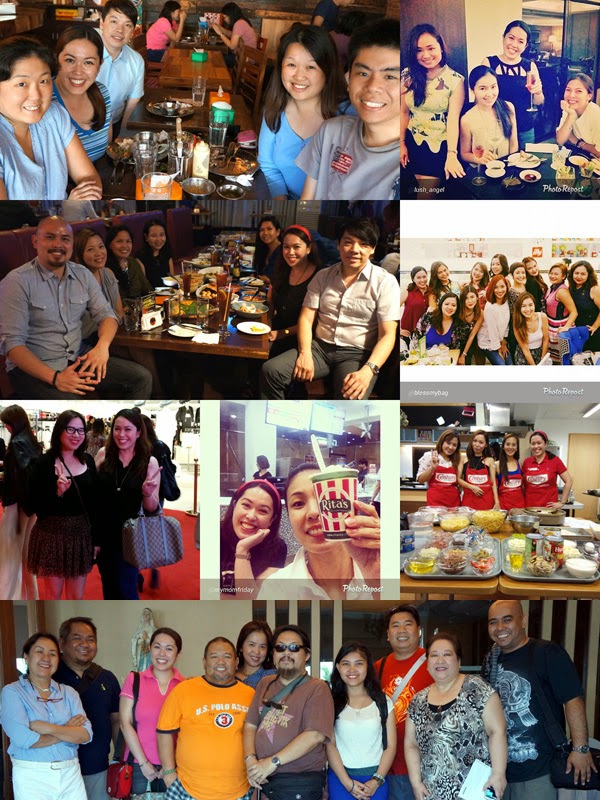 #7 Friends, old and new — if only I could make more pics fit!
I'm really grateful for real friends old and new. Sometime between 2013 and 2014 I had a rude awakening when a couple of people in the blogosphere who I thought were my friends turned out to be nothing more than fakes. Eventually the backstabbing and trash-talking they had been doing found their way to me. They've been dead to me since. It's like smoking, you quit cold turkey and be on your way to better health or you tolerate their existence until it gnaws at you like a disease — your choice, really. I choose to leave the negative and focus on the positive.
Moving on, I consider it a blessing that the truth was revealed to me. Life is too short to devote to such people and we would all be so much happier cutting off crabs that pull us down. I'll be the first to admit I'm a snob and I don't talk much during events. But it's true what they say — less talk less mistakes and less fodder for gossip mongers. I have learned to be more discerning. These days when I hear people talk, I take a step back and let what my own two eyes see lead me instead of what my ears hear.
#8 I turned 40!
Life begins at 40? We'll see… fact is I don't feel old and well I think I don't look old. I take skincare very very seriously lol. I added a few more things to my already loaded skincare regimen and I'll share them to you first thing in 2015.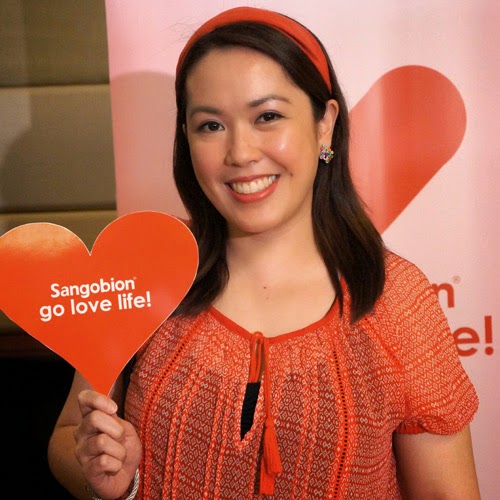 #9 Collaborations and opportunities!
I would like to thank the brands who choose to work with me for the trust — you know who you are! 😀
#10 Meeting our Estonian family!
This is a first for us, we now have a European chapter since my sister-in-law married an Estonian. The wedding took place in May and his family flew in from Estonia to Manila. We had a lovely week with them, maybe next time we can go visit Estonia as we've heard a lots of great things about it.
This pretty much sums up 2014 for me. There were ups and downs but all in all it was good. Here's looking forward to what 2015 has in store. 🙂
Happy New Year everyone!

Like this post? Subscribe to this blog by clicking HERE.
Let's stay connected: