Are you thinking of visiting Costa Rica? Whether you're aiming for an adventure-filled vacation or just looking forward to some relaxing days in the sun, there is no shortage of ways to enjoy yourself during your time there. But before you embark on this exciting journey, it's important that you have all the information about the country and its culture. This is so your experience will not only be smooth-sailing but enjoyable too. In this blog post, we'll be exploring 7 key points that are essential for navigating Costa Rica's natural beauty and experiencing all it has to offer. Keep reading and get prepared for your amazing Costa Rican holiday!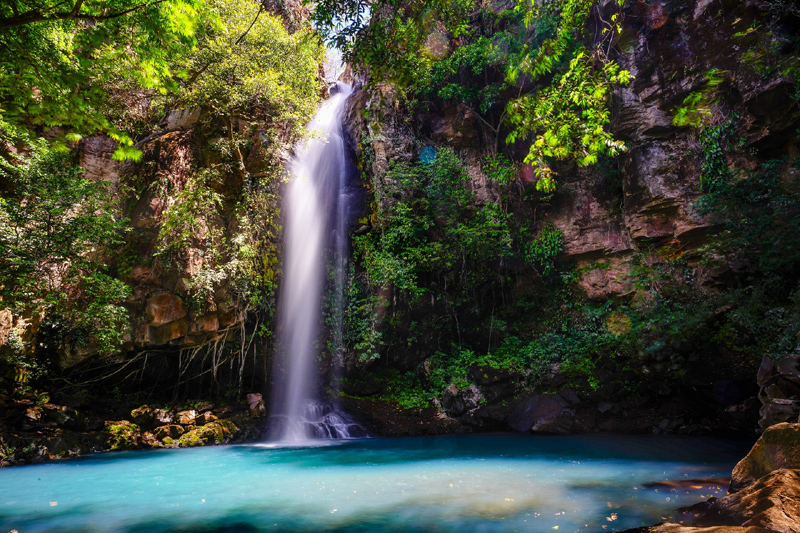 1. Consider the time of year.
Costa Rica is a country that boasts beautiful beaches, lush rainforests, and a variety of wildlife. However, the climate in this tropical nation varies based on the season you visit. If you want to avoid the rainy season, then perhaps consider visiting Costa Rica between December and April, when you can enjoy warm and dry weather. However, keep in mind that these months tend to be the busiest, so make sure to book your accommodations in advance. Meanwhile, if you're looking for a quieter, more off-season experience, then perhaps visiting during the rainy season, which starts in May and ends in November, might be more your style. Whatever time of year you decide to visit Costa Rica, there's plenty to see and do in this stunning Central American country.
2. Do your research about local customs, currency, and language.
Exploring new places is always an exciting adventure that offers a unique experience. Yet, it's crucial to do some research before you hit the road. Understanding local customs, currency, and language can help you blend in and appreciate the culture better. For instance, knowing the simple gestures of politeness can avoid any awkward situations. Additionally, it's helpful to be familiar with the local currency and exchange rates as carrying cash, and using cards may have different procedures across countries. So, when traveling, remember to research and embrace the culture to make the most out of your trip.
3. Pack light but bring a few essentials.
When it comes to packing for a trip, there is nothing worse than feeling weighed down by excess baggage. That's why it's important to pack light and only bring what you really need. However, there are a few essentials that you should definitely consider bringing along, such as sunscreen, bug spray, and a first-aid kit. These items may seem small, but they can truly make all the difference in your journey.
4. Plan ahead for transportation.
With its varied landscapes and stunning natural beauty, Costa Rica is the perfect destination for adventure-seekers. And while there are plenty of options for getting around the country, exploring Costa Rica by car is perhaps the best way to see it all. With your own set of wheels, you'll have the freedom to explore at your own pace, veer off the beaten path and take in all the sights and sounds this incredible country has to offer. In addition, going around by car lets you immerse yourself in the local culture and interact with locals. Regardless of the chosen mode of transportation, Costa Rica has much to offer for any adventurous traveler.
5. Explore your options for accommodation.
Whether you're looking for budget-friendly hostels or luxury hotels, Costa Rica has a range of options to fit your budget. If you're on a budget, hostels are the best option. If you want to splurge, luxury hotels, resorts, and villas are the best options available in the country. It's advisable to book accommodation in advance as it gets filled up during peak tourist season.
6. Learn about the wildlife.
Costa Rica is a true paradise for wildlife enthusiasts. With its diverse landscape, this nation is home to a plethora of different animals that you won't find anywhere else in the world. Whether you're looking to spot playful monkeys swinging through the trees, hear the distinctive call of a toucan echoing through the jungle, or catch a glimpse of an elusive sloth lazing about in the treetops, Costa Rica has it all. So why not pack your bags and head out on an adventure to discover some of the most fascinating wildlife in the world?
7. Don't forget to practice safety measures.
As the saying goes, safety should always come first. It's important to take the necessary measures to ensure not only your safety but those around you as well. When enjoying outdoor activities such as boating or hiking, it's crucial to keep safety in mind. Remember to pack a life jacket if you plan on going out for a boat ride, no matter how confident a swimmer you are. Similarly, make sure you are wearing sturdy shoes when trekking through rough terrain. These simple safety measures can make all the difference in the event of an unexpected mishap.
When traveling to Costa Rica, it is best to plan ahead and do some research about the climate, customs, currency, language, wildlife, and transportation ahead of time. Make sure to bring the necessary items such as sunscreen, bug spray, and a first-aid kit. Furthermore, do not forget to practice safety measures. Visiting this tropical paradise will be a rewarding experience – the stunning views of rainforest, beaches, and volcanoes combined with world-class cuisine and friendly locals make for an unforgettable stay in this diverse country.
Like this post? Subscribe to this blog by clicking HERE.
Let's stay connected: