In an effort to step up it's advocacy vs. online bullying, Globe launches makeitsafe.ph, an online portal to stop cyberbullying.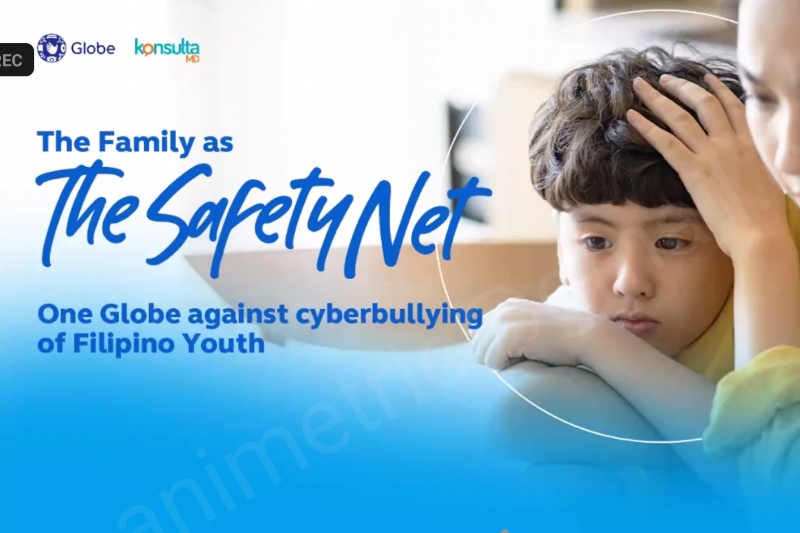 Makeitsafe.ph has the A-Z of Cyberbullying glossary, a buildable database anyone can add words to. It serves as a guide for terms to watch out for. For example, atabs is defined as slang for child or underage, derived from "bata". It even presents sample usages for the terms such as "Atabs yan pare, deliks tayo diyan.".
Parents can get more guidance on helping children be safe and responsible online through parent-focused Globe Digital Thumbprint Program (DTP) e-modules on the microsite. DTP promotes digital citizenship and cyber safety among the youth.
"We leverage technology with the help of our key partners to protect the youth. We are equipping our customers— parents, caregivers, and guardians— to address cyberbullying by helping them understand the rapidly developing online language used by children through digital channels," said RG Orense, Head of Digital and
Social Channel Strategy at Globe.
Globe further equips parents with the proper knowledge to address the issue through its partnership with two of the most influential online parenting communities on Facebook —- Glam-O-Mommas, a community with 44,500 active members owned by model and TV personality Amanda Griffin-Jacob; and Usapang Nanay, a community of 519,000 members, run by the husband and wife duo of Mommy GL and Daddy Ranilo Guardiano.
It has also started sharing its new #makeITsafePH campaign materials on cyberbullying to partners in the academe, showing them to teachers and parents during parent seminars. The materials have collectively been viewed 113 million times on social media, particularly TikTok and Facebook, over the past one and a half months.
This is among its initiatives to protect minors from cyber violence, which includes bullying and online sexual abuse and exploitation of children (OSAEC), in support of the United Nations Sustainable Development Goal No. 4 on inclusive and equitable quality education and promoting lifelong learning opportunities for all, and UN SDG No. 17, which highlights the value of partnerships in achieving sustainable development goals.
Globe has partnered with its telemedicine platform KonsultaMD to provide mental wellness support to parents, guardians, and victims of cyberbullying. Users can redeem one free session with a licensed KonsultaMD mental health professional 24/7 using the promo code MAKEITSAFEPH.
Like this post? Subscribe to this blog by clicking HERE.
Let's stay connected: