As an anime fan, the Ghibli Museum in Mitaka has always been one of my dream destinations. I was able to go back in 2005, thanks to our Japanese suppliers who got my hubby and I tickets. It's been 13 years. We have some new anime fans onboard in the person of my kids and nephews. They too wanted to visit the Ghibli Museum. But it's not that simple. Buying tickets when you're in the Philippines can be a real challenge.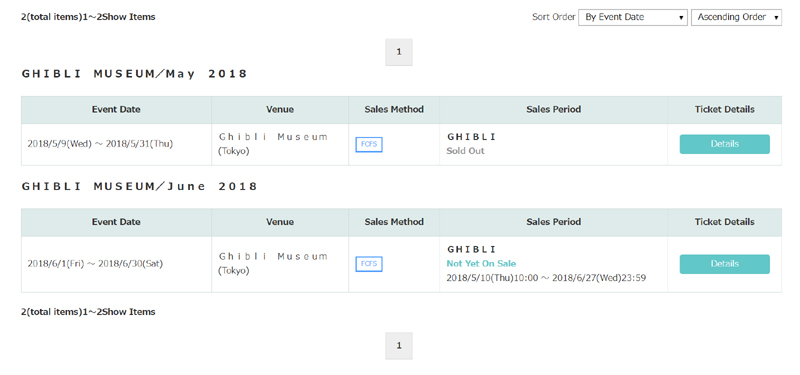 The Ghibli Museum doesn't sell tickets on site. You have to get them online. Each visitor only gets a 2-hour pass. When booking, you choose a specific date and time of visit. Tickets go on sale 3 weeks before the calendar month. You need to check https://l-tike.com/st1/ghibli-en/ for the sale dates. If you are in the Philippines, this is your only option to get tickets at the standard price of 1,000 yen per adult (it's cheaper for people 18 and below). There are Manila-based travel agencies who sell Ghibli Museum tickets but the prices are crazy. My sister-in-law got offered tickets for something like US$80 a piece.
Some countries have local JTB Group offices which sell tickets for the standard price. Hong Kong and Taiwan are the closest countries who have JTB Group offices. Apps like Klook and KKDay also sell Ghibli Museum tickets, but at double the original price. They are subject to availability though and are unavailable most of the time.
Anyhow, I was able to buy from the official sales website. I logged on the minute they opened the sale for our travel period. I kept getting kicked out of the server due to the surge of people from all over the world. After over 2 hours of trying, I was able to buy 6 tickets (the max number you can get) for April 13, 2018 at 2pm to 4pm. My sister in law who was in charge of the other half of our group wasn't so lucky.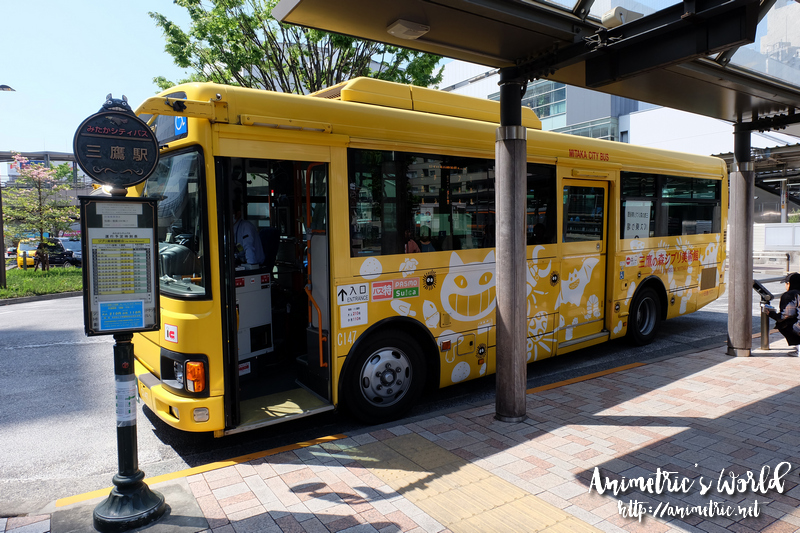 Anyway, Mitaka is located at the outskirts of Tokyo. It was a long train ride from Asakusabashi where we were staying to Mitaka (about an hour). When we got to Mitaka, we went to the designated Ghibli Museum Bus Stop and got roundtrip tickets (320 yen) from a machine. This special bus is the most economical direct mode of transport going to and from Ghibli Museum to Mitaka Station.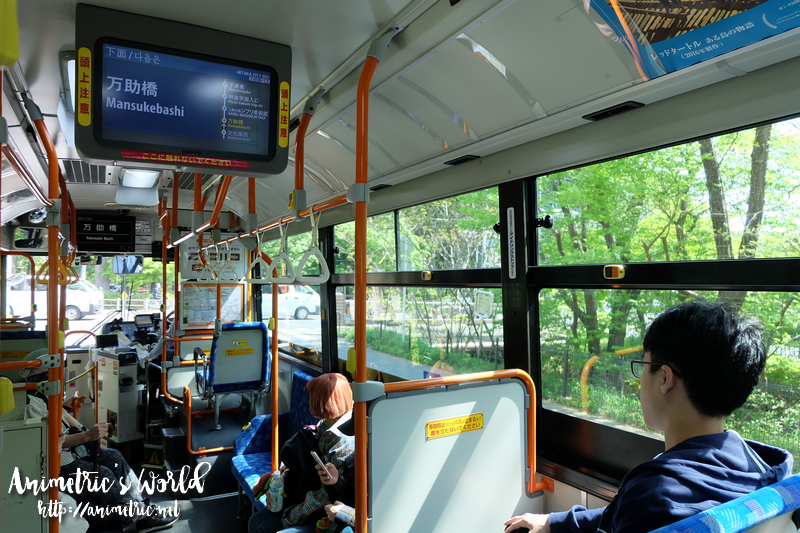 The bus ride was like something out of a Studio Ghibli anime. We passed through the suburbs, along tree-lined streets that had a very relaxing vibe. Ghibli Museum has no parking space because its founder and creator Hayao Miyazaki, being a big environmentalist, doesn't want people driving there. He'd rather they take a bus, walk, or ride their bikes.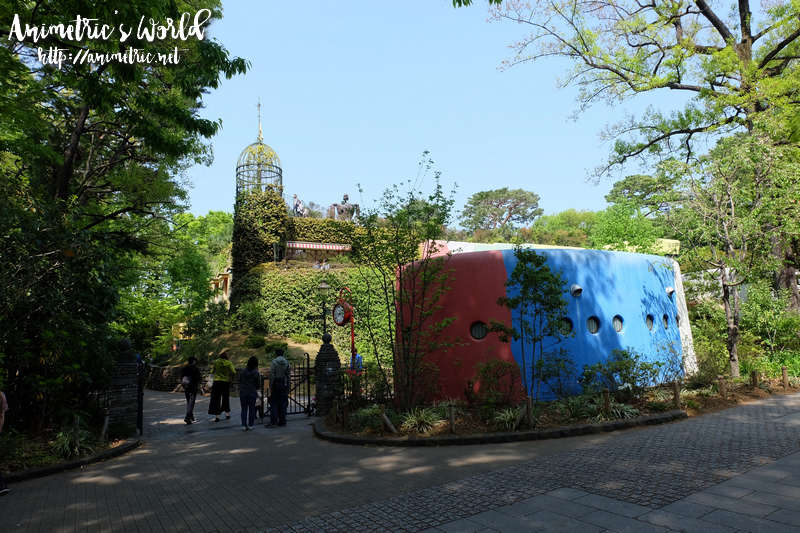 This was our first view of the Ghibli Museum when we got off the bus and started walking to where the signs indicated.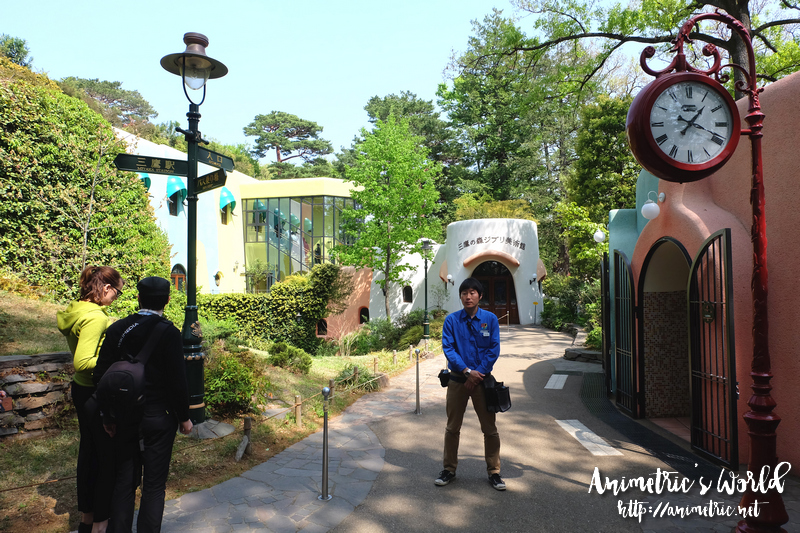 We arrived before 1:30pm. People were already starting to line up this early. In case you need to use the toilet, you can do so — just go through that door to the right of the Ghibli Museum staff member in blue.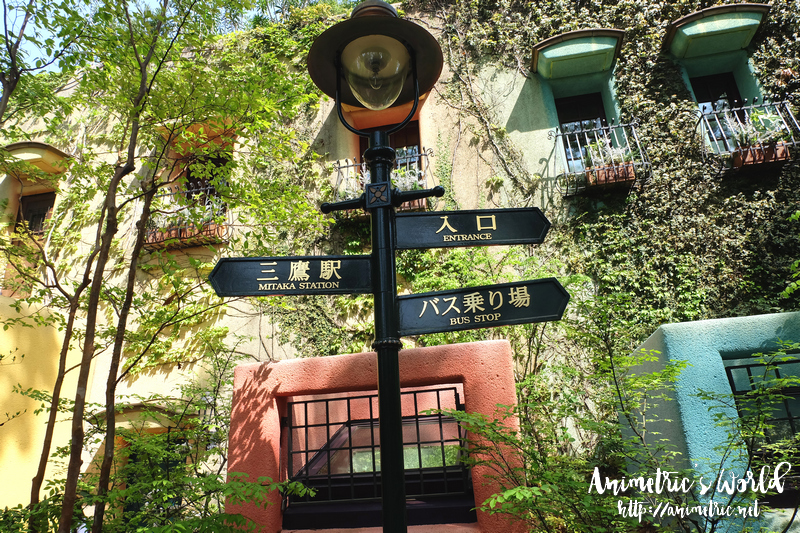 Since you can't take photos inside the museum, I snapped away outside while waiting to enter.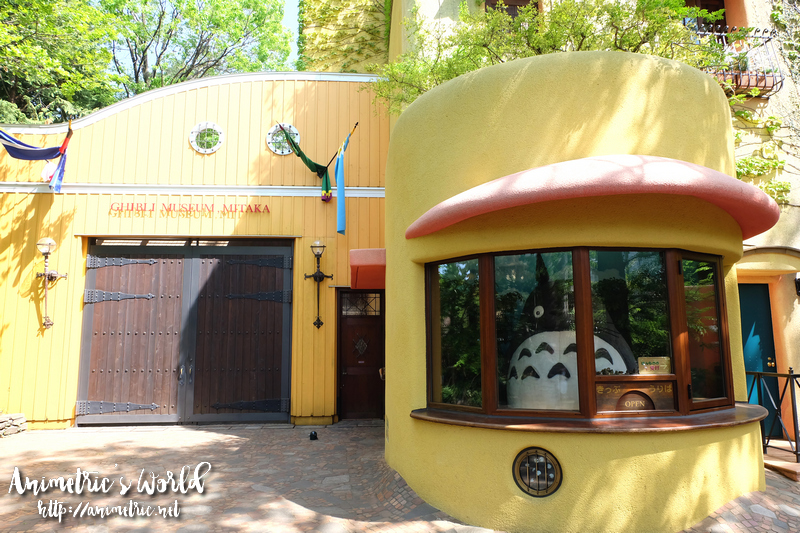 There's a pretend ticket booth being manned by Totoro. Of course this is more for photo opps lol.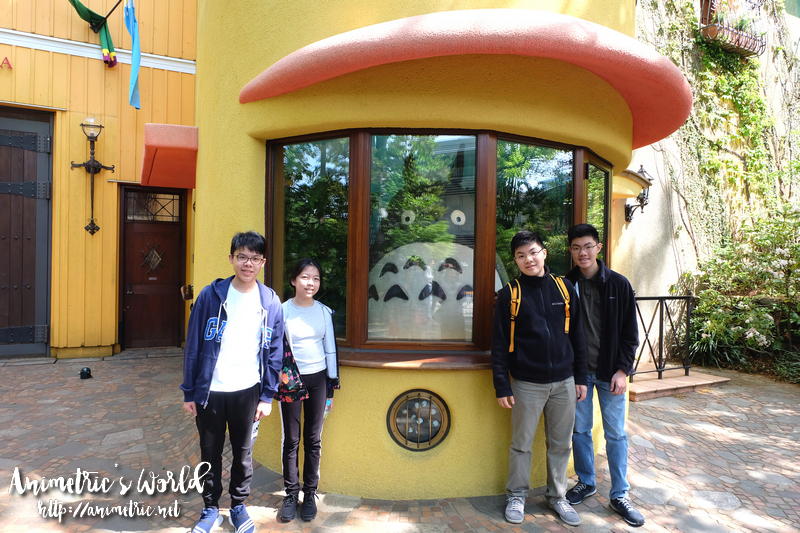 I went there with 4 kids (my kids + 2 nephews) and my mom. The rest of our group couldn't join because my sis-in-law was unable to buy tickets.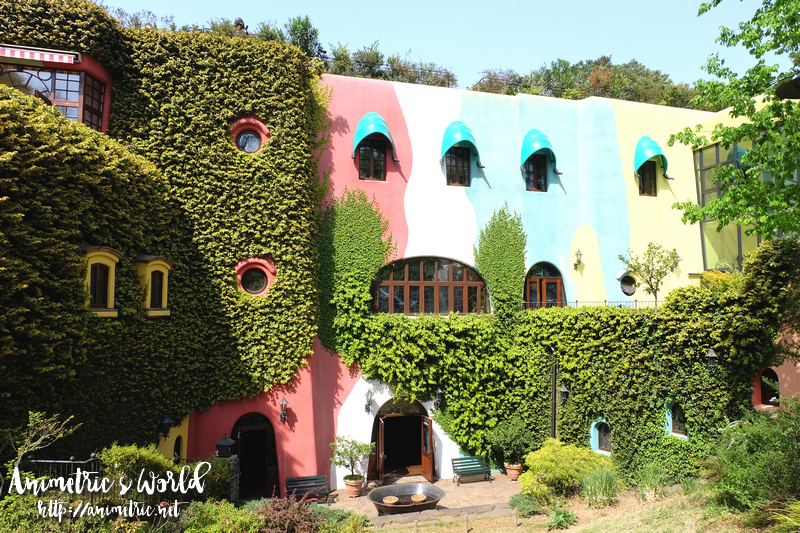 It really hasn't changed since I visited back in 2005. They've done a marvelous job maintaining it because everything looked fresh and new.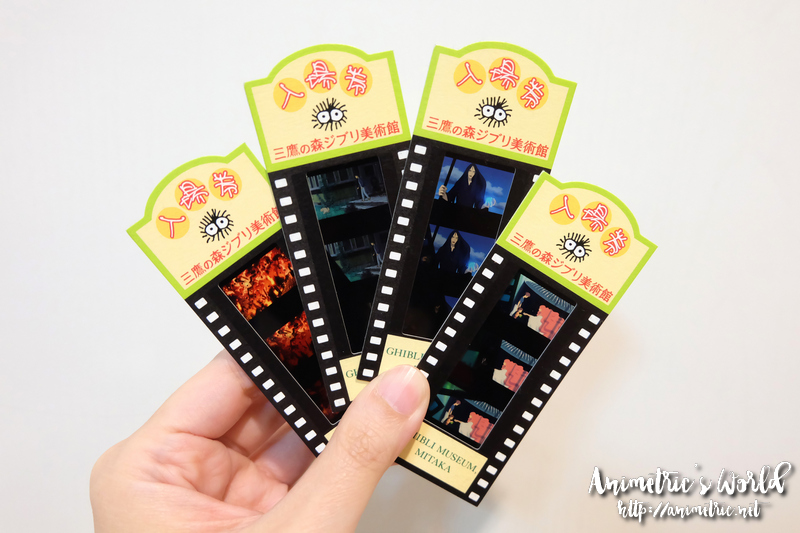 When you get inside the Ghibli Museum, I suggest the first thing you do is go for the film showing. You are given tickets (cool film strips!). You can only watch once. We got to see their newest short film, Boro The Catterpillar, which is about 15 minutes in length. The films change depending on when you go visit. You can check what's showing at the official Ghibli Museum website. They just stamp these to indicate you're done watching so these double as souvenirs.
There are a lot of really interesting interactive exhibits which showcase how Studio Ghibli goes about making their animated features. We spent all of 2 hours going through everything, including the Gift Shop. It's really too bad you can't take pics. The only place you can take photos at is the Rooftop.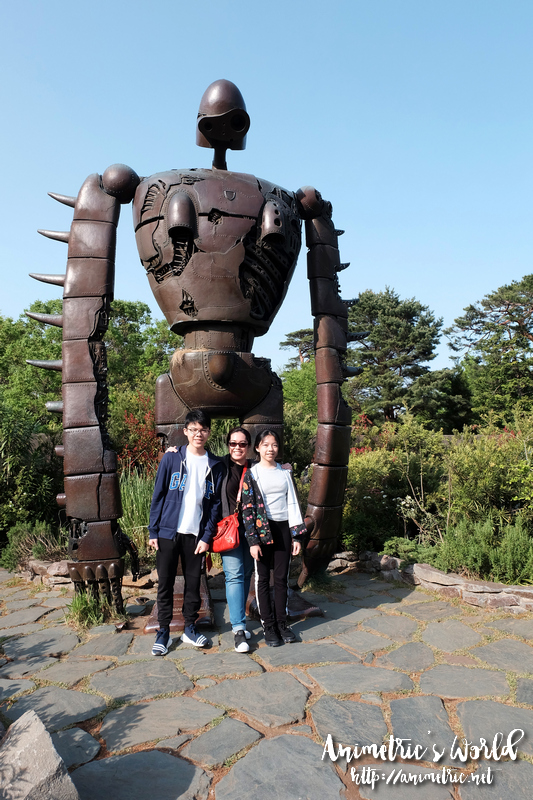 At the Rooftop, you can line up to get your photo taken with the Robot Soldier from Laputa: Castle In The Sky.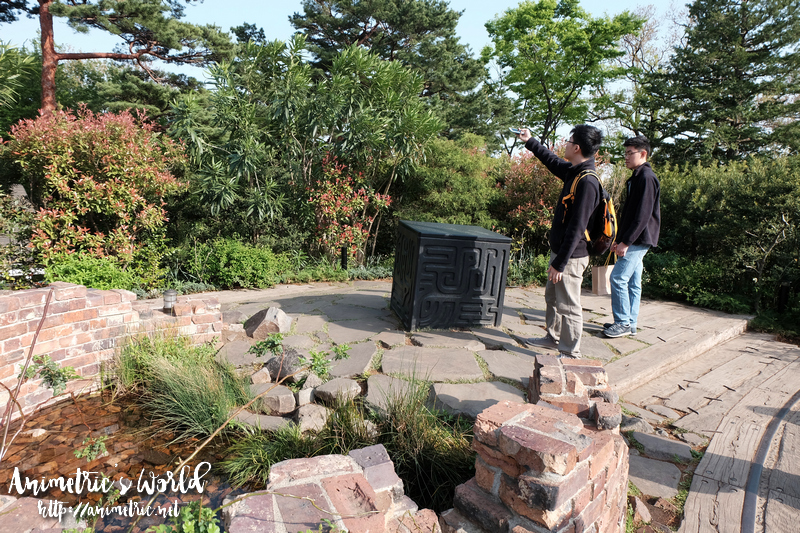 There's a small area you can explore at the Rooftop.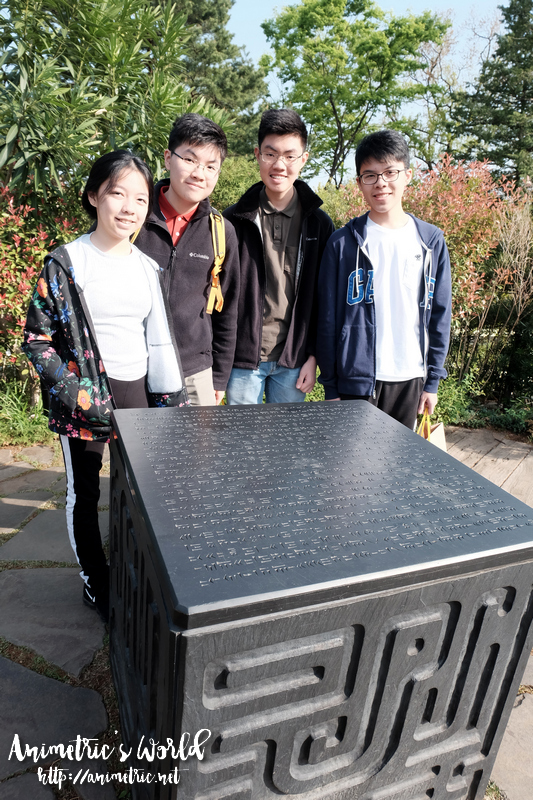 This rune-inscripted thing looks like something out of an anime.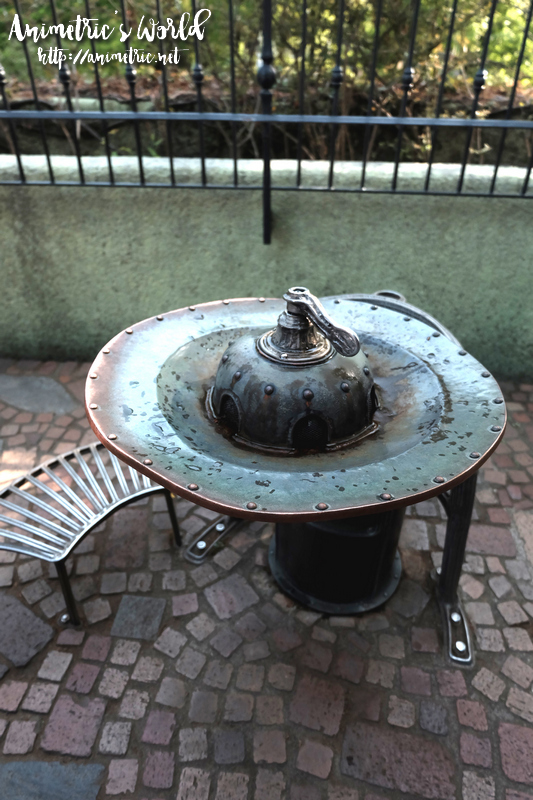 Even stuff like water fountains look like something out of a Studio Ghibli anime. There's a also a sit-down cafe and a hot dog stand but the lines were so long we decided not to queue up.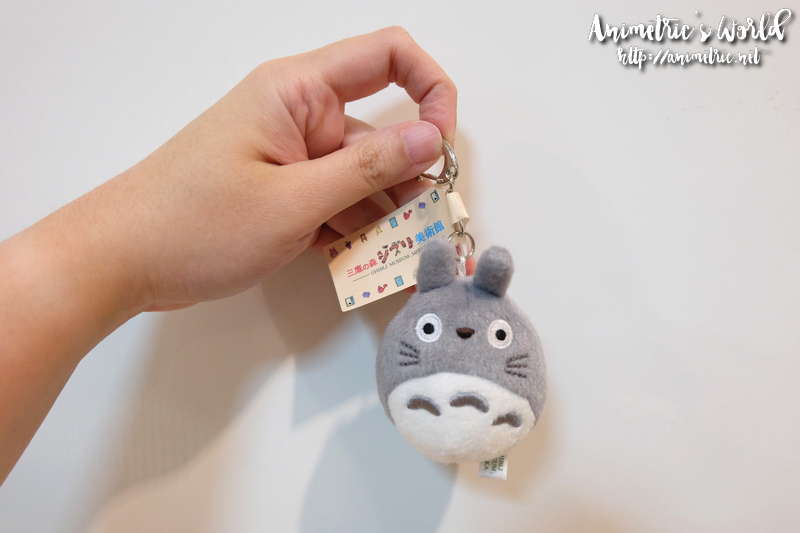 I got myself this plush Totoro keychain / bag charm as a souvenir for 900 yen. Lol, at the gift shop was also super long. Back in 2005 it was almost empty when I went. I guess putting up an online ticket selling system (it's fairly new) has really helped their foot traffic.
The Ghibli Museum is a magical place where you can get lost for a couple of hours. There are a lot of things to appreciate even if you're not a fan. Of course given the difficulty in procuring tickets, it's best for those who are familiar with Studio Ghibli and its works.
Like this post? Subscribe to this blog by clicking HERE.
Let's stay connected: