Are you planning to tie the knot? If so, congratulations! Marriage is one of the most important decisions you'll ever make in your life. But before you walk down the aisle, there are a few things you need to do to prepare for married life. Here are six tips that will help you get ready for your big day.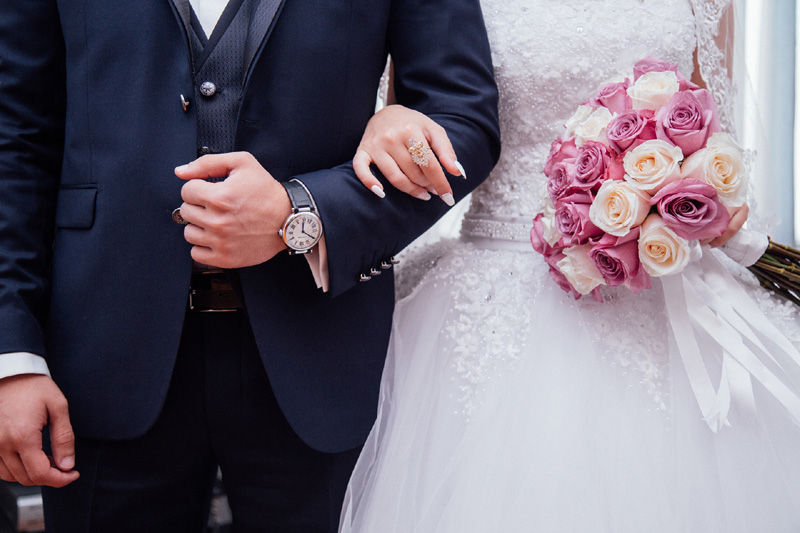 Picking Out Rings
One of the most important steps in preparing for marriage is choosing rings. With so many options available, it's best to do your research ahead of time. Consider factors such as metal type, stone shape and size, engraving options, and budget when selecting your perfect ring set. Before you buy wedding rings, consider the engagement one from the bride. Make sure the metals match and that they go well. Additionally, consider engraving a special message on the ring as a loving gesture, the date that you two met, or even the date of the wedding. Many craftsmen can help you create the perfect, unique ring for your spouse-to-be.
Discussing Finances
Money is an essential part of marriage. Before tying the knot, it's important to sit down and discuss financial matters with your partner. This includes discussing debts, credit scores, investments, and savings accounts as well as how you will manage expenses in the future. You should also decide whether or not you two want joint or separate bank accounts and who will have access to what money. Additionally, look into setting up a budget plan that works best for both of you and make sure to factor in potential children into your budget plan if applicable.
Prenuptial Agreement
A prenuptial agreement is a legally binding agreement that specifies the financial arrangements in case of a divorce. While some couples may find the subject uncomfortable, having a prenuptial agreement can save both parties time and money should they decide to part ways. It's best to discuss with legal counsel or an accountant when drawing up a prenup. Additionally, both parties should have a lawyer review the agreement to make sure that they understand the terms and that it is enforceable.
When signing a prenup, both parties should be mindful of their rights under state law, as these will affect how much control each party has over funds and assets. Couples should also consider any children from previous relationships, as prenuptial agreements can specify how property and financial responsibility for those children would be divided in the event of divorce. Lastly, couples should take into account any special circumstances or plans such as starting a business or having one partner stay at home to raise the children. By considering all factors before signing a prenup, couples can ensure an equitable agreement that benefits them both.
Choosing a Venue
Choosing the right venue can make or break your wedding day. Start by setting a budget and choosing a date that works for both of you. Next, consider the size of your guest list and whether or not you would like to host an indoor or outdoor event. When looking at venues, be sure to check out photos from previous weddings as well as reviews from other couples who have used them. Additionally, look into any food and alcohol options available as well as what audio-visual equipment is included in the package.
Writing Your Vows
Writing your vows is a special way to express your love and commitment on your wedding day. Spend time brainstorming ideas and writing down all of the special moments that have brought you two together. Think about things that make your partner unique, funny memories, and how they have made your life better since the day you met. When writing vows, focus on what matters most to you, and be sure to write from the heart. Be honest, be sincere, and let your partner know just how much they mean to you.
Taking Care Of The Attire
When taking care of the attire for your wedding day, consider what type of style you want and make sure to shop around for the best deals. For brides, consider factors such as fabric and fit when selecting a dress. Additionally, think about comfort since you will likely be wearing it all day long. Consider any accessories that may complete the look such as veils or jewelry. Grooms should also take time to find an outfit that is comfortable, stylish, and fits within their budget.
There are many details to consider when planning a wedding. From prenuptial agreements to writing your vows, having an organized plan and making sure to take care of all the small details can ensure that your big day is one you will never forget. Creating a budget plan, booking a venue, and taking care of attire are just some of the steps that couples need to go through to have the perfect wedding. With careful planning, both parties can make their special day extra memorable.
Like this post? Subscribe to this blog by clicking HERE.
Let's stay connected: