Gardenia Muffins are something we all really love at home. That said, it's a staple whenever I go grocery shopping.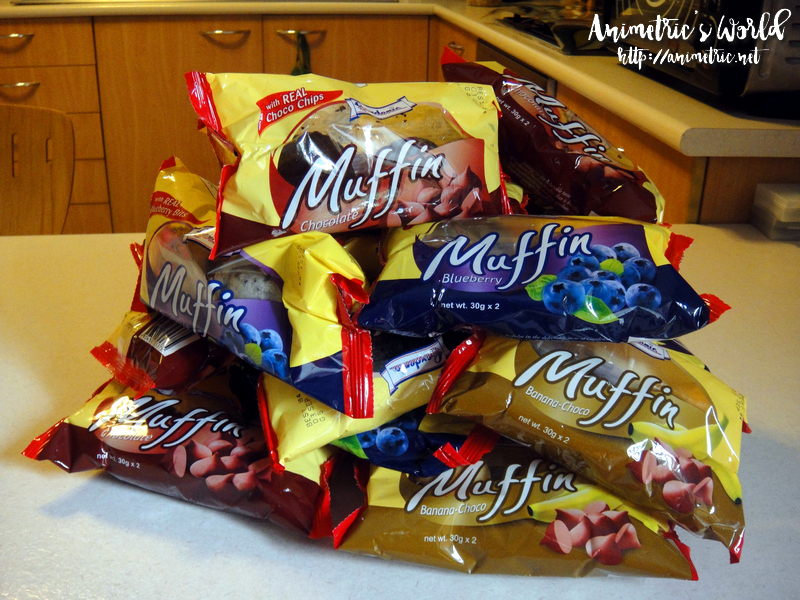 They are available in three (3) flavors: Chocolate, Blueberry, and Banana Choco. Each pack retails for P19.50 each. Very affordable, don't you think? We can't get enough of them.
I love how they come in handy twin packs like this one. It's perfect for stashing in my bag as baon when I go to the office. The kids like bringing them to school too. The sturdy plastic tray inside prevents them from getting smashed inside our bags so they're always good to go.
I love having these muffins for breakfast or merienda. In fact, I had one of each variant with a piping hot cup of coffee the very next morning after I got them!
They look good and they smell good! Even before I bit into one, I could tell by a glance that they're soft, moist, and chewy… everything I want in a muffin! They're so good I can't help but eat every time we have some at home. Best of all, a pack of two is just a little over 100 calories so these three pieces would come out to about 160. My coffee is just 26 calories so my yummy and indulgent breakfast is still under 200 calories! Who says I can't have my cake and eat it too? I really feel like I'm treating myself whenever I have a Gardenia Muffin, lol!

Check out how much chocolate chips there are in the Banana Choco variant. I could taste the bananas with every bite. Same goes for Blueberry. Each piece is bursting with tangy blueberries and you actually feel the fruit bits in your mouth. My daughter loves Chocolate. She says it's like eating chocolate cake. She always has it with a glass of cold fresh milk.
Hahaha, I think this is the third morning in a row I'm having Gardenia Muffins for breakfast! I wake up before 6am everyday to drive my kids to school and I usually get back home before 7am. Having these muffins and coffee in the half hour that follows is like a brief escape from the daily grind… personal me-time where I just sip on my coffee, chew on my muffins, and play games on my cellphone. After this I get ready for work and it's pretty much all business the rest of the day.
Nothing like a muffin-tastic morning to jumpstart my busy day… especially now that school and work are back in order after the typhoon and all the suspensions.
Gardenia Muffins are available at all leading supermarkets nationwide at P19.50 per pack.
Check out Gardenia Philippines on Facebook and Instagram for more information, promos, and giveaways.
Have you tried Gardenia Muffins? 😀
You can purchase Gardenia products from the Gardenia Flagship Store on Lazada.
Like this post? Subscribe to this blog by clicking HERE.
Let's stay connected: