I've always been very much into video games. Ever since my uncle got an Atari when I was a kid, I've been hooked. I play PC games, console games, and now even mobile games. Video games are a source of fun, excitement, and comfort for me. We've been locked down for over a year now because of the pandemic, and a lot of us feel like we're languishing. Studies have shown that playing video games can help us cope with depression. Video game play has also been found to be positively correlated with well-being. I find that these are especially true for me.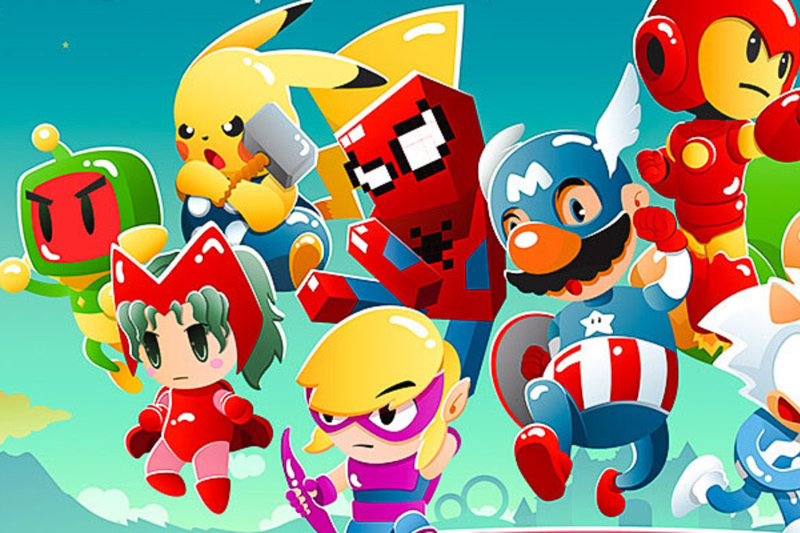 Video games don't even have to be complicated. While I enjoy challenging RPGs, I'm also able to find pleasure in more casual games like puzzles, hidden objects, shoot-em-ups, etc. There's a game for every mood and state of mind. Sometimes we want to immerse ourselves in a totally different world and escape for a bit. But there are also times we just want to do simple, straightforward stuff like shoot aliens or spell out words.
Okay so what's better than video games? FREE video games — and that's what you get at plays.org. There's an entire catalog of free games you can enjoy. In fact, there are over 100 games on the site.
The first game I tried was Hero Rescue, a simple pull-pin puzzle game. The object of the game is to win treasures and not get killed in each stage. You accumulate coins every time you finish a stage. There's an option to play it like an app on your phone and it fits my phone screen perfectly. I'm currently up to Stage 12. Amazingly, the website remembers where I left off every time I play with the same gadget so I don't lose my progress.
The next game I tried was a logic-based connect 3 game called Merge Fish. It's harder than it looks, lol! I've only managed to evolve my fish to its 5th form thus far. I opted to play this full screen on my laptop.
I've tried play.org's games on the computer, tablet, and cellphone. Everything works nicely! Can't believe they're all free, I love it!
Here's what sets plays.org from other game sites:
There's nothing to download. No apps or any kind of software. You play everything from your browser.
There are no ads. I really hate it when an ad suddenly pops up mid-game. It's distracting and it ruins the momentum.
There are over 100 free video games you can enjoy.
There are so many different categories that there's sure to be something for everyone.
You can make game requests via a feedback form since they're always adding new games to their roster.
Since I can't really go anywhere but work and essential places like banks and supermarkets, I've been spending more time playing video games. I really miss traveling and for now I can only visit other places virtually. Video games help me cope with what's happening around me and help keep me sane. If you need to take your mind of things even for just a bit, I suggest paying plays.org a visit and playing a game or two. Or maybe even three or more. You can even show the site to your kids to keep them busy if you need a break.
Like this post? Subscribe to this blog by clicking HERE.
Let's stay connected: