My daughter loves frozen yogurt (froyo). She actually prefers it over ice cream. She loves FIC's frozen yogurt so she was more than willing to sample CBTL's Frozen Swirl.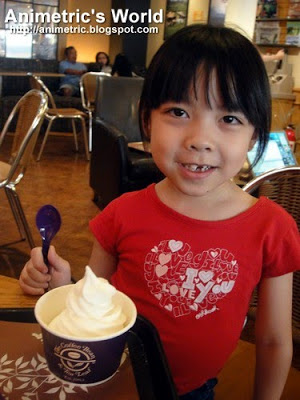 I had a buy 1 take 1 coupon for CBTL Frozen Swirl in my Enjoy Philippines booklet valid until September 2011 so it was the perfect time to try. I was surprised at how big their regular serving is. It's priced at P105. It costs a bit more (like about P15 to P20 more) if you choose to swirl in different flavors like lemon or caramel.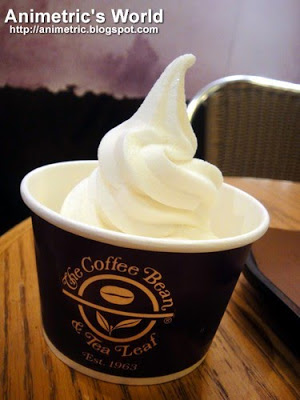 CBTL's Frozen Swirl is on the tart side. More tart than FIC's, definitely… it's actually sort of similar in taste to California Berry. Nothing special though, I would have preferred a milkier taste and creamier texture (like FIC's). I really can't imagine swirling in lemon (as recommended by the CBTL cashier) to the original froyo because it might come out too sour.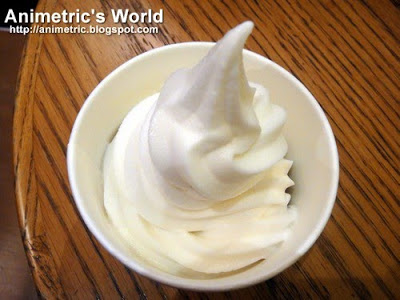 I liked how CBTL's Frozen Swirl is firm in terms of consistency. It does not melt easily too. I hate froyo that's ready to liquefy right after serving. Although I would not consider it as one of the best froyo's around, paying P105 for two of these is worth it. 🙂

Like this post? Subscribe to this blog by clicking HERE.
Let's stay connected: