I've never used contact lenses in my life prior to getting acquainted with Freshlook. My vision is not perfect but tolerable enough not to use glasses all the time (mild myopia + astigmatism). Besides I was afraid of all the squinting and tugging that I felt could cause premature aging on my eye area.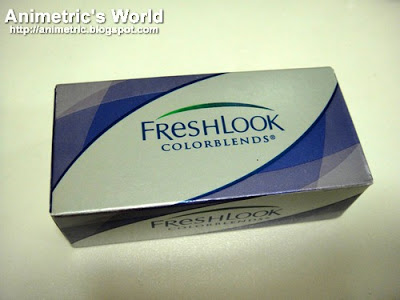 Anyhow after my firsthand experience with Freshlook under Dr. Janna Oo, I was no longer afraid of contact lenses. I'm still not a pro at putting them on and taking them off but at lease I can do it myself now. I wear Freshlook Colorblends for the sole purpose of changing my eye color. Colored lenses for astigmatism just aren't available yet… :p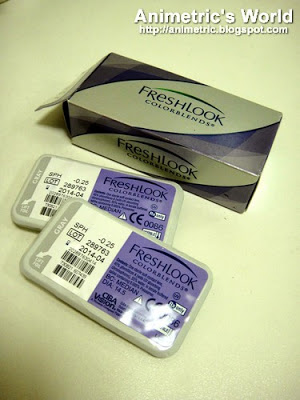 Freshlook Colorblends are meant to be used and then replaced after two months. It does not matter if you use them daily, weekly, or even less frequently than that. That comes out to about P500 a month in terms of expenses since a pair costs P1,000. Oh and you have to buy a solution to clean them and preserve them with (it's not expensive, about P200+ for the biggest bottle) but more about the solution I use and how I use it on a future post. 🙂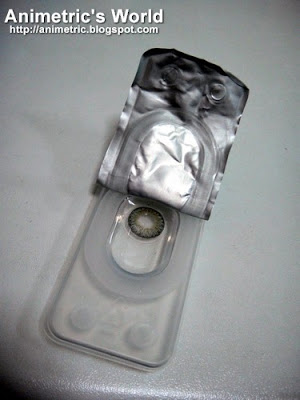 This is my Freshlook Colorblends contact lens in gray.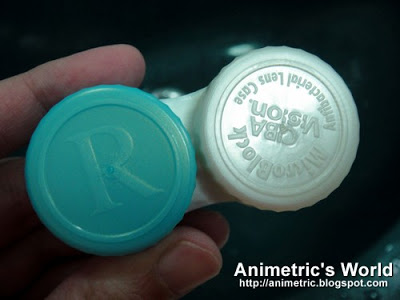 Each bottle of solution comes with an anti-bacterial contact lens case you will keep your contact lenses in. You throw this away together with the lens after 2 months for hygiene purposes.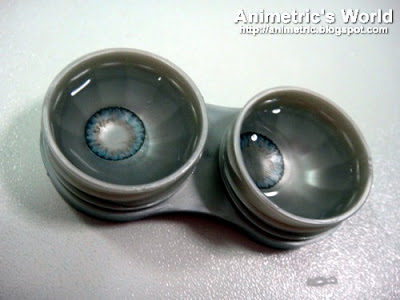 These are my Freshlook Colorblends gray contact lenses soaked in solution and resting inside the case.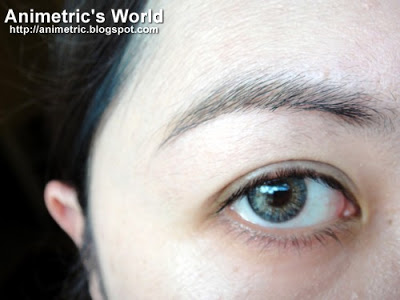 Freshlook Colorblends in Gray is my favorite color. I feel it looks most natural on me. It falls under the subtle color group of Freshlook Colorblends.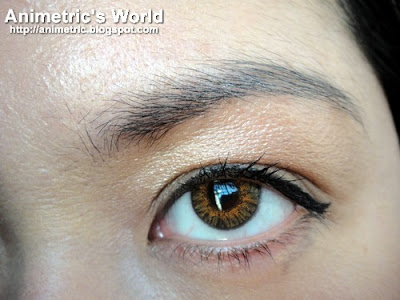 This is Freshlook Colorblends in Honey, which is classified under the noticeable color group. I used it when I attended a wedding last Sunday. I think it looks nice with my cat's eye eyeliner. I promise to show you how I did the cat's eye along with the materials I used in a future post. We actually devoted an entire lesson in make-up school just for the cat's eye.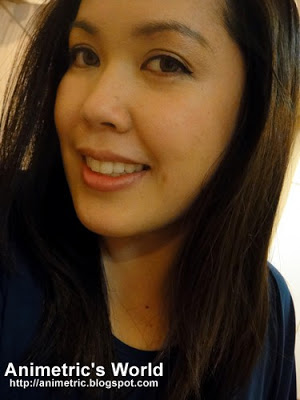 This is how Freshlook Colorblends in Honey looks under the yellowish lights of our bedroom.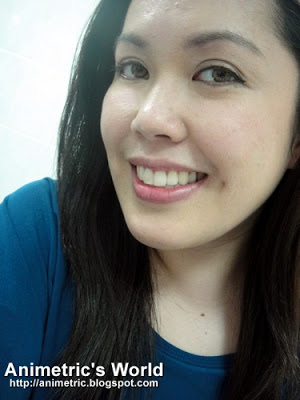 This is how Freshlook Colorblends in Honey looks under the fluorescent lights of our bathroom. It really is noticeable under any lighting circumstances!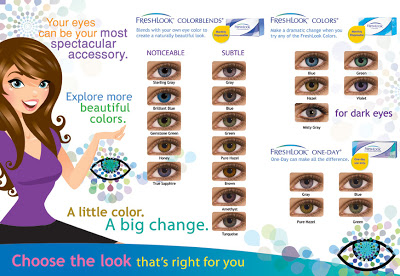 These are the variety of colors available from Freshlook! When I've used up all my current stock I'll try the more noticeable shades like Sterling Gray.
I'll be sharing more of my contact lens adventures including make-up looks, cleaning and caring for them, etc. in my future posts. You can try / get / buy Freshlook contact lenses by CIBA Vision from all Ideal Vision branches.
Want to win Freshlook contact lenses? Check out the Freshlook FB Page!

Like this post? Subscribe to this blog by clicking HERE.Become a Facebook Fan for more updates from Animetric's World.