Discovered a really good source of salmon sashimi near me this GCQ — Salmon HQ! If there's one thing we're missing, it's good sashimi. I don't think we've had it this year actually since we haven't really dined at a Japanese restaurant before lockdown. Buying online is great but it can be hit or miss, so I'm really really happy every time I come across a good supplier.
Salmon HQ actually has more than just sashimi. We tried their Premium Cut Salmon (P450 for 300g), Spicy Tuna (P320), and Spicy Salmon (P350).
My gosh… their Premium Cut Salmon is SOOO GOOD! It's super fresh and clean-tasting. No fishy scent and wow, it goes down so smoothly. This is even better than most restaurants' salmon sashimi!
We also tried their Tuna (P400 for 300g). Super fresh and clean-tasting like their Premium Cut Salmon! We also loved their Chuka Wakame (P150) which is a refreshing Japanese seaweed salad with sesame seeds. It goes so well with the sashimi.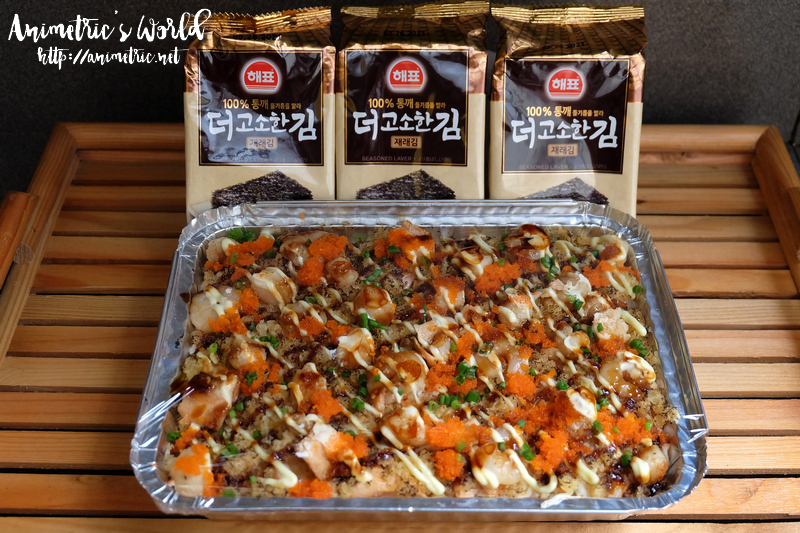 Anyhow, the most amazing and surprising offering we tried was their Aburi Scallop Salmon Ebi Sushi Bake (P700 for a small tray / P1,600 for a large tray). We got a large tray and it came with 3 packs of nori.
My goodness… it's loaded with scallops, salmon, and shrimp! The rice underneath seemed like Japanese fried rice instead of sushi rice. You can actually eat this without the nori sheets! It's soooo good.
Waaahhhh we've never had sushi bake this loaded! They certainly didn't skimp on the seafood. This is great for potlucks (once we start having them again) because it's impressive, delicious, and big enough for 8 people. I also love that they're so close by — I don't need to book a rider, I can just pick up from their QC location.
You can order from https://www.instagram.com/salmon.hq/. Anytime we're craving for sushi, Salmon HQ will be our go-to for sure. 😀
Like this post? Subscribe to this blog by clicking HERE.
Let's stay connected: