One of the food items people crave for during quarantine is ramen. Although there are a lot of ramen places in the metro, not everyone is within delivery range of these places. But what if I told you that you can make your own legit Japanese ramen at home for P80 per serving? All you need is the Fresh DIY Ramen Kit from Yumini Mart.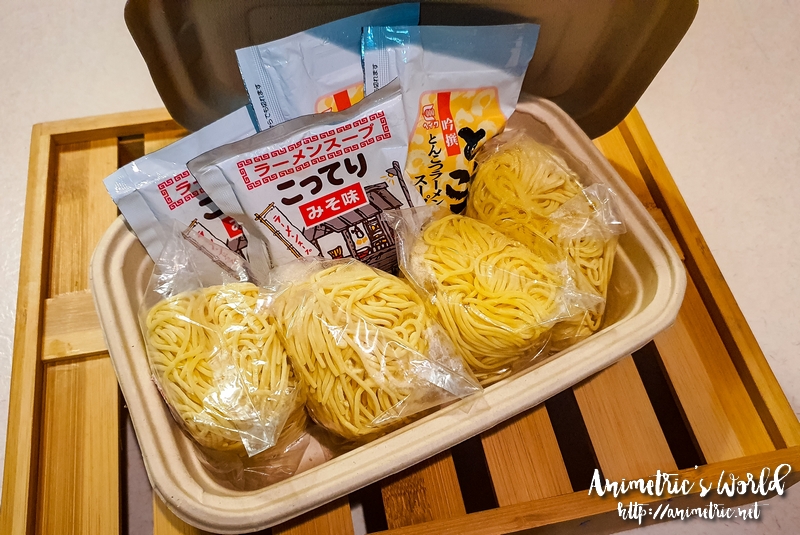 The Fresh DIY Ramen Kit from Yumini Mart retails for P320. It contains 4 100g packs of fresh ramen noodles and 4 soup base sachets from Japan. You get 2 packs of Tonkotsu broth and 2 packs of Miso broth. That's P80 per serving!
It's very easy to prepare. Just cook 100g of noodles in boiling water for 2-3 mins. It's important to cook the noodles individually so the water will not cloud too much, making noodles stick together.
After the noodles are done, just boil 1 pack of broth in 1 and 1/4 cups water. If boiling 2 packs, use 2 and 1/2 cups water.
If I just want something quick and easy, I top my ramen with glazed luncheon meat, chopped green onions, and my shortcut ramen egg (more on this in another post). This is the Miso Ramen.
This is the Tonkotsu Ramen.
We had these for dinner and wow, they are surprisingly filling! Delicious too, definitely good value for money since we got our ramen fix for P80 per head. I told hubby and the kids that I can cook up something quick if they're still hungry afterwards but no one took me up on the offer. We just had dessert and we were done for the evening's meal.
The Fresh DIY Ramen Kit from Yumini Mart lasts for 15 days if chilled and 2 months if frozen. You can order this from Yumini Mart on Instagram.
Like this post? Subscribe to this blog by clicking HERE.
Let's stay connected: