I may have lost a lot of weight but I have a lot of gross folds of flab on my tummy area. They are kind of loose too, eww. Short of getting a tummy tuck, I really don't know what to do with them. I'm dead scared of invasive procedures and so liposuction and tummy tucks are out of the question. Lucky for me Marie France now has a solution for this problem — CoolSculpting!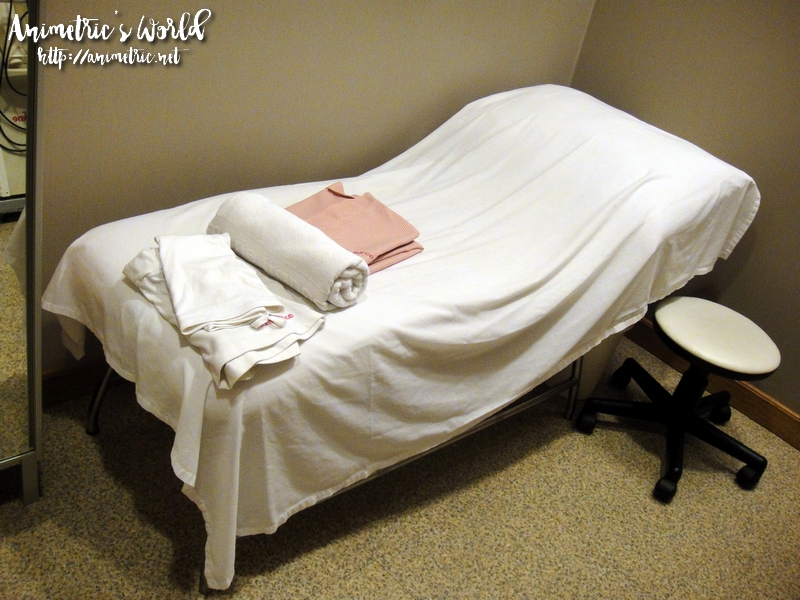 In a nutshell, a contraption freezes a specific area of fat on your problem area(s) which kills the fat cells. They are then naturally flushed out of your system the way fat from food is eliminated (i.e. you go to the bathroom and relieve yourself). Anyhow, I went in for the CoolSculpting treatment last week. I was ushered into a room where I could leave my things and change. Take note that CoolSculpting is a spot reduction treatment recommended for people with stubborn problem areas. It's not a substitute for weight loss programs.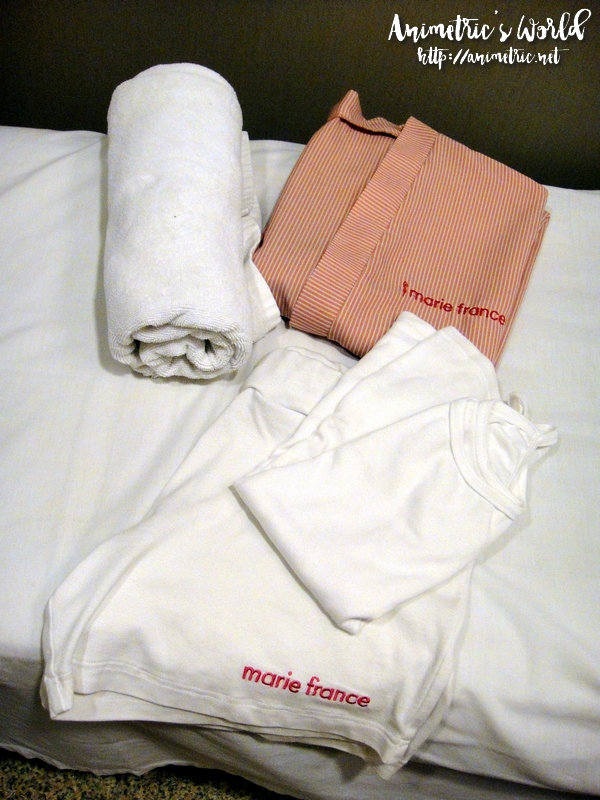 I was provided with a towel, robe, tank top, and shorts to change to.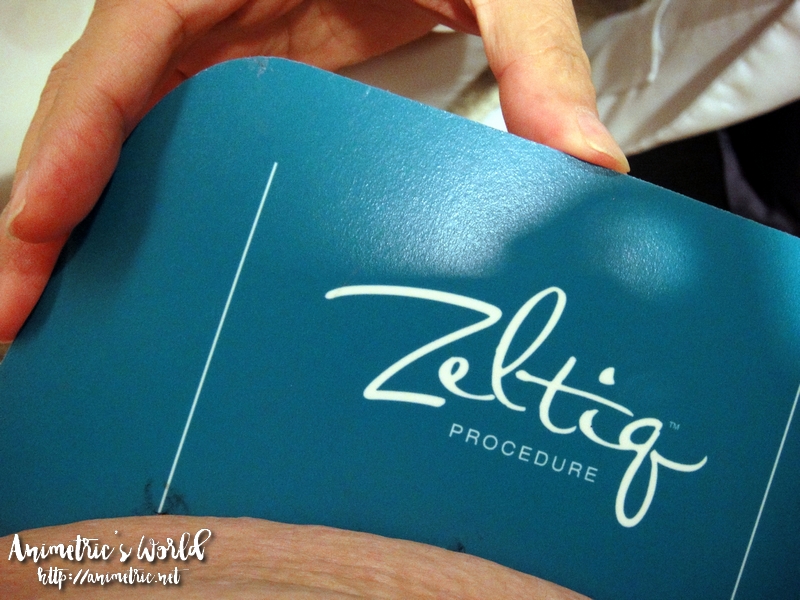 So anyway, your problem area (for me it's the tummy because I have bilbil) is measured prior to treatment. This is so they can adjust the machine accordingly.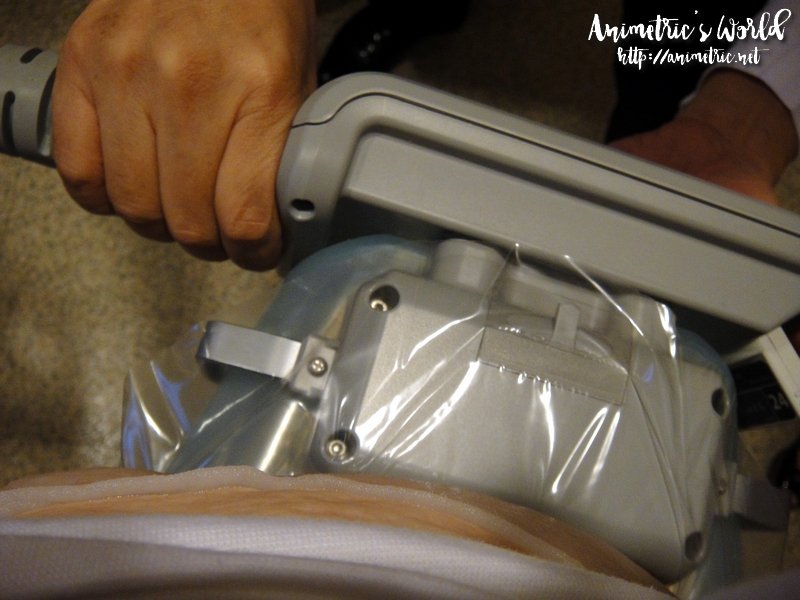 After the area is measured and marked, it's covered with a wet towelette-like cloth or paper (not sure what it's made of) and then the machine's head is attached to the area by means of suction. Yes, you feel a vacuum-like sensation when the machine grips your bulges. It's uncomfortable and a bit painful at first but tolerable. After it gets a good grip, you sit back and keep still while it freezes the fat in that area. When you're in position, it's painless.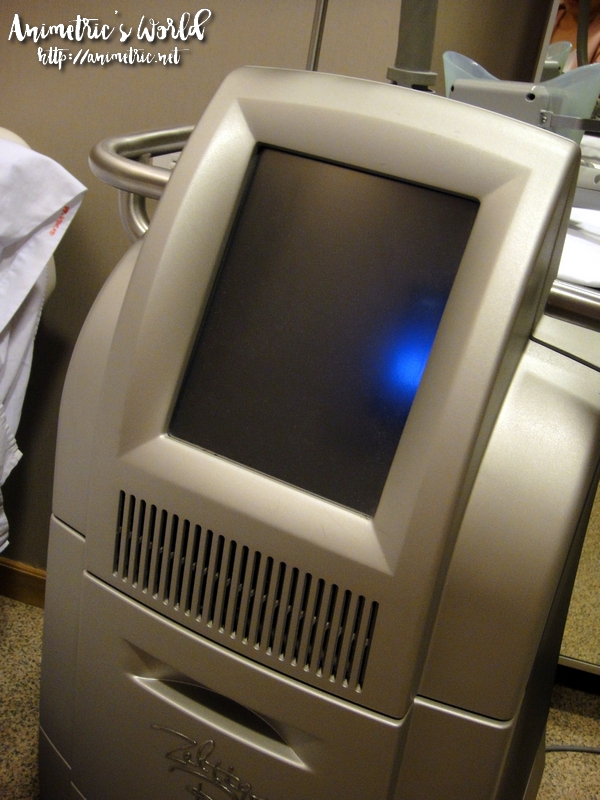 This is the machine the head is attached to.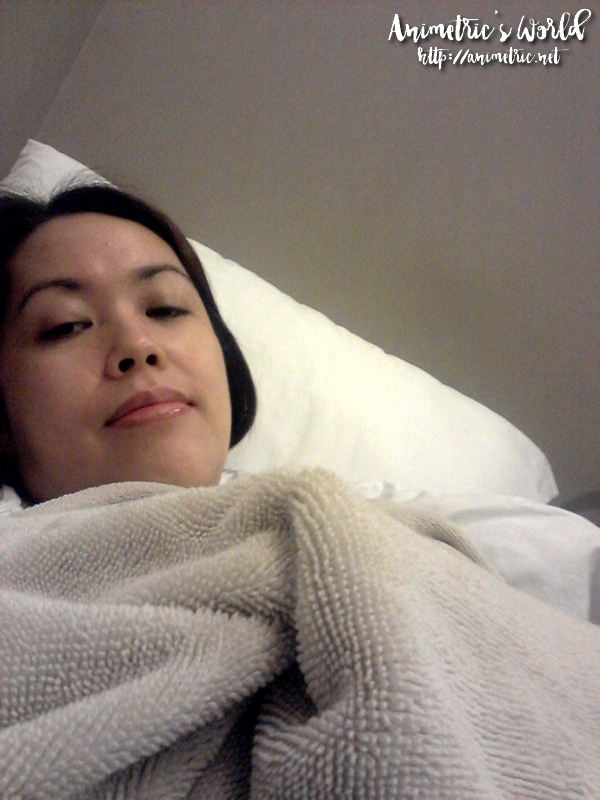 I lay down and watched TV while being treated as the treatment lasts for something like an hour per area. I did two sides of my tummy so I stayed there for two hours. Felt really really cold after the first hour so I was wrapped in towels and blankets, haha!
After treatment, the treated areas feel freezing cold… kind of like frozen meat from the freezer. Seriously. I was shocked when I touched my tummy area. Then I felt like peeing. Apparently, you get rid of the fat cells via urination so you pee a lot after treatment. I was given some hot tea afterwards to help me thaw out. After the treatment, the area feels numb and tender. This lasts for a few days.
It's been a week after my CoolSculpting treatment and I noticed my pants have loosened a bit. Pretty soon I will need to shop for new clothes again, lol! It's recommended that you undergo CoolSculpting just once a month. It's that effective. In fact, I had difficulty securing a slot because it's so in demand and everyone wants to have it done!
For more information or inquiries about Marie France's revolutionary new CoolSculpting treatment, call 894-2639 for a free consultation.
Like this post? Subscribe to this blog by clicking HERE.
Let's stay connected: