I honestly didn't know what to expect when I RSVP'd to Freeway's National Artist Collector's Series event featuring F Sionil Jose. F Sionil Jose is Philippine National Artist for literature. Since I love writing, I really wanted to get acquainted with the man and his life work. It was my first time to attend a Freeway event although I've been invited several times before. Schedule conflicts kept me from going so this time, I decided to really block off everything else.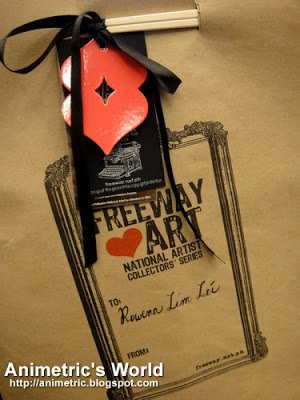 I was impressed that we were handed personalized press kits which came with an autographed copy of F Sionil Jose's To the Young Writer and Other Essays. I felt like I was holding a priceless relic and I handled my packet with great care. I mean… I don't get a chance to meet a Philippine National Artist in the flesh and get to take home a piece of his work everyday.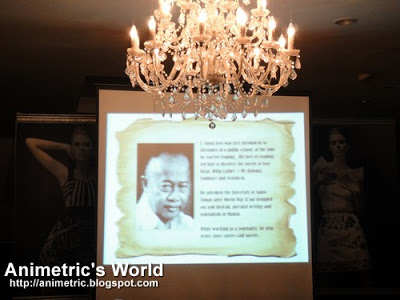 We were given a brief backgrounder on F Sionil Jose. He was inspired to write after reading the works of Dr. Jose Rizal. To this day, he considers Rizal as the best writer he has ever come across.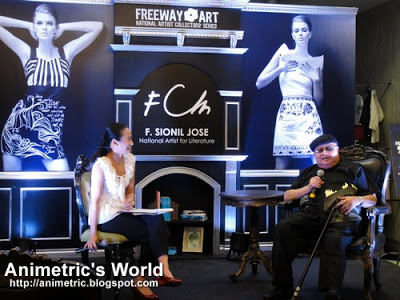 The event was hosted by prima ballerina Lisa Macuja.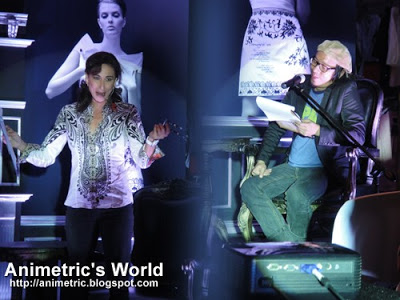 There were readings of F Sionil Jose's works by the extremely talented Cherie Gil and Lourd De Veyra.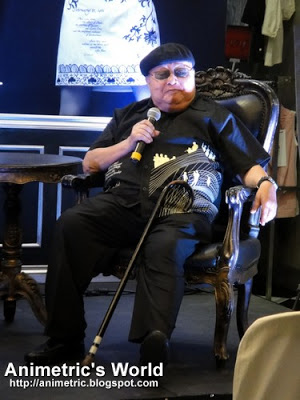 F Sionil Jose himself was quite game in answering interview questions volleyed by Lisa Macuja. 🙂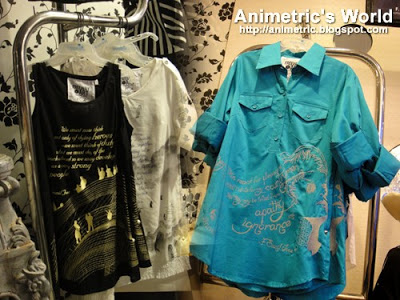 I took a look at the clothes that comprise Freeway's F Sionil Jose collection.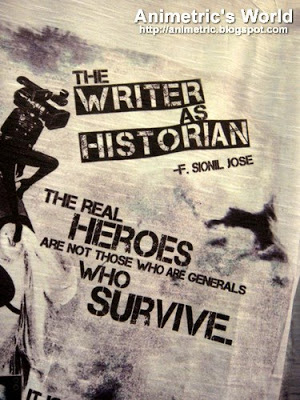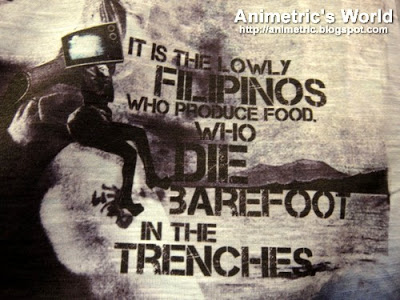 Excerpts from F Sionil Jose's written works are printed on the tops, bottoms, and dresses as designs. I knew I was just barely touching the tip of the iceberg and I'm honestly looking forward to reading the book I got to take home.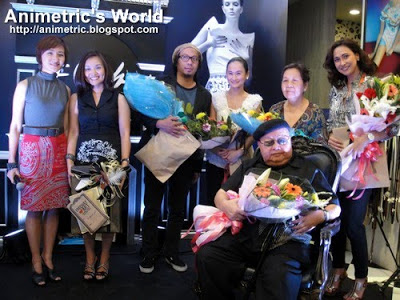 There was a photo opp with everyone on stage at the end of the event.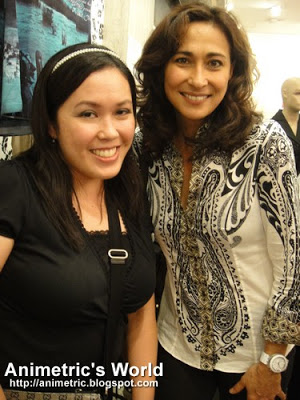 …and I just had to take a photo with the legendary Cherie Gil. I've always admired her beauty, elegance, and talent. I tried to take a photo with F Sionil Jose as that would have been just surreal but people were swarming around him from all directions and it was kind of difficult to do so.
Freeway Art National Artist Collector's Series featuring F Sionil Jose is available at all Freeway outlets. I really love Freeway's concept of merging fashion and art. I wonder what they'll come up with next? Check out http://www.freeway.net.ph/ for a list of stores and other information. 😀

Like this post? Subscribe to this blog by clicking HERE.Like Animetric's World on Facebook for updates.