Finally, I don't have to go all the way down south to eat at my favorite hot pot place! Yes… Four Seasons Buffet and Hot Pot is finally open in Cubao, which is like a stone's throw away from me!
If Four Seasons Hot Pot City at SM By The Bay exudes a marketplace vibe, the Cubao branch boasts of cozy and homey interiors.
I love how spacious and brightly lit it is there!
I was surprised to see that Four Seasons now offers 10 different kinds of soup bases for your hot pot: Pork, Chicken, Chinese Herb (Sibot), Fish, Sinigang, Sukiyaki, Sate, Haidilao Pickled Vegetable, Haidilao Mushroom Paste, and Haidilao Mala Paste. Choose your soup base first. Then pick out what you'd like to add to it from the buffet area.
There are lots of drinks to wash everything you eat down.
 I love how they have coffee! I find buffet places with no coffee kind of lacking.
In true Vikings fashion, there are a lot of cooked dishes! It was easy to forget I had a piping hot pot of soup waiting for me at my table. What I'm showing you here doesn't even cover 1/4 of the buffet spread.
Kailan with Oyster Sauce
Ginger Onion Chicken
Steak Rice
There are many different kinds of sushi!
There's even fresh seafood you can ask them to grill.
I'm so happy that my favorite award-winning Vikings dish Binusog na Lechon is there! I love how crunchy the skin is. The rice stuffing is super yummy too! There's also roast beef and turkey at the Carving Station.
There are just as many hot pot ingredients for you to choose from.
Beef Curry Dumpling
Spinach Tofu
There's a meat station where you can have whatever type of meat you like in your hot pot sliced: beef, chicken, pork, lamb…
Oatmeal Cookies
There's an impressive dessert selection too — everything from cookies to cakes to native rice cakes to yogurt and ice cream.
English Choco Pudding

My first visit to Four Seasons Cubao was weekday lunch. I had chicken broth and I was disappointed there were no Mozzarella Cheese Balls. They only have these during dinner time. The dinner menu is same the weekends and holidays spreads. Thank goodness there was Binusog na Lechon so it was still a great lunch. Those round golden brown bread-like things are Soya Puffs and boy they're so chewy and yummy it's almost indescribable.
My second visit to Four Seasons Cubao was weekday dinner. I noticed there are quite few additions to the spread aside from cheese balls and additional hot pot ingredients. There's Classic Milk Tea (with optional Black Pearls) for starters.
There's unlimited beer!
And yes… my favorite dessert Puto Bumbong is always available for dinner! There's Bibingka too… also a Taho scooping station beside them.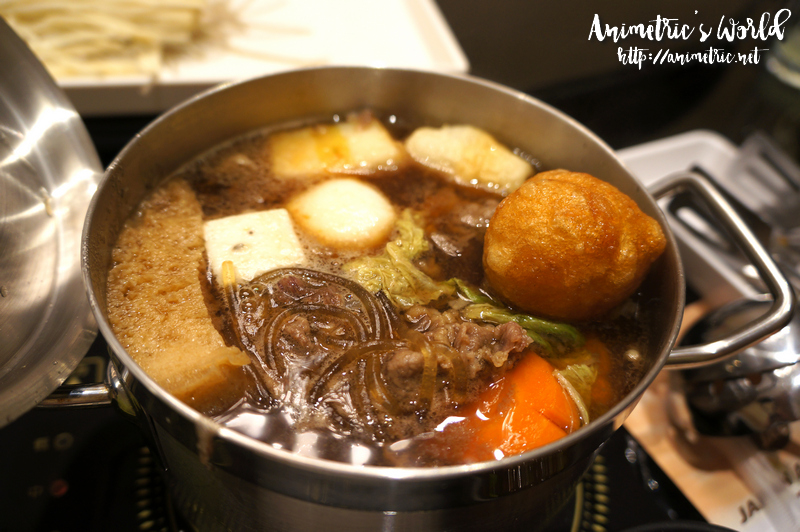 That night I tried the Sukiyaki soup base. Wow. I was just floored by how awesome it was. It's my first time to encounter sukiyaki soup base in a hot pot restaurant and I'm impressed!
I love love love Four Seasons Buffet and Hot Pot — highly recommended! Whenever my hubby and I need to entertain guests from abroad, we always bring them to either Vikings or Four Seasons.
Four Seasons Buffet rates are as follows:
Adult Weekday Lunch P688 / Dinner P888
Adult Weekends and Holidays Lunch / Dinner P888
Kids below 3 ft are FREE
Kids 3 to 4 ft Weekday Lunch P188 / Dinner P288
Kids 3 to 4 ft Weekends and Holidays Lunch / Dinner P288
Kids 4 to 6 ft Weekday Lunch P388 / Dinner P588
Kids 4 to 6 ft Weekends and Holidays Lunch / Dinner P588
Four Seasons Buffet and Hot Pot
G/F Manhattan Parkview
Gen. Roxas Ave., Araneta Center, Cubao, Quezon City
932-7777 / 939-7777 / 0917-8635888 / 0998-9885888
Like this post? Subscribe to this blog by clicking HERE.
Let's stay connected: