Between my hubby and I, it's him who's more into home stuff. He pretty much took care of decorating and furnishing our townhouse before we got married, all I needed to do was say whether I liked it or not and then we'd adjust accordingly. For the smaller things however (think plates, cookware, kitchen gadgets, etc), he leaves it all up to me. I'm the one who can cook after all. Anyhow, one of my best pandemic discoveries is definitely famco houseware.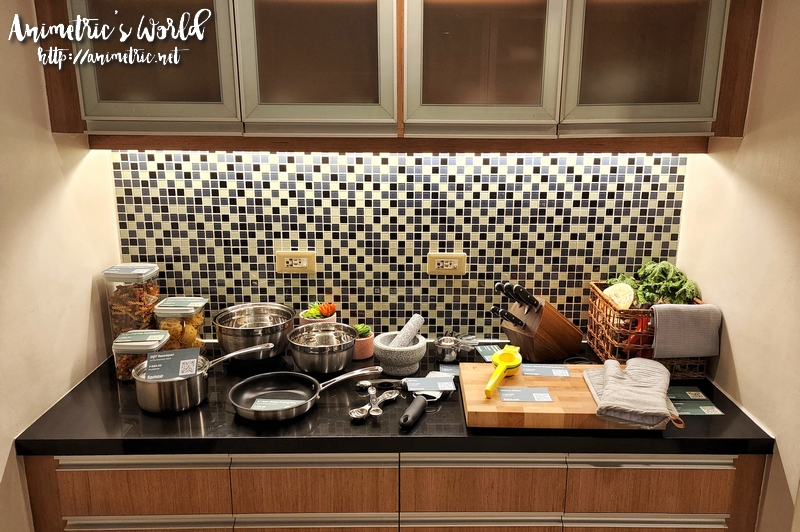 I first encountered famco at Lazada. I was looking to replace pans that our former helper used to death. We don't have anymore helpers so I'm the one who personally uses and cleans everything now. Famco pans cost a lot less than TEFAL which is what I bought before. I was willing to give it a try since we're all about practicality now more than ever.
The first item I ordered from famco was the 8″ Non-Stick Frying Pan. All of famco's non-stick cookware use Eterna non-stick coating. I've been using my pan for months now and I noticed that it's much smoother than my other non-stick pans. Food glides on it like a dream and I need to use very minimal oil when cooking.
I also love their grater / zester. I actually threw out all my old ones because this one is the best I've used. It has a guard and it grates cheeses really well. It's super easy to clean too, I love it so much.
Famco has just about every type of kitchen utensil you can think of — measuring cups, spoons, kitchen shears, knives… even kitchen towels.
They have dinnerware too — plates, utensils, you name it.
Their bed sheets are so luxurious, too bad they don't have California King, which is the size of our bed. I'd order their sheets in a heartbeat if only they fit our bed.
I have detailed reviews of all the famco stuff I've ordered and used at TBG on Facebook.
Like this post? Subscribe to this blog by clicking HERE.
Let's stay connected: