ECQ, MECQ, GCQ, and then MECQ again… and I still have not been to a regular supermarket. Lalo naman wet market. I really don't want to line up if I can avoid it so it's only S&R and Landers for most part. That said, buying ingredients can be challenging so I'd rather order ready-to-eat or ready-to-cook food for most part. My latest discovery is Yin and Yum Fusion Cuisine along E. Rodriguez Sr. Ave.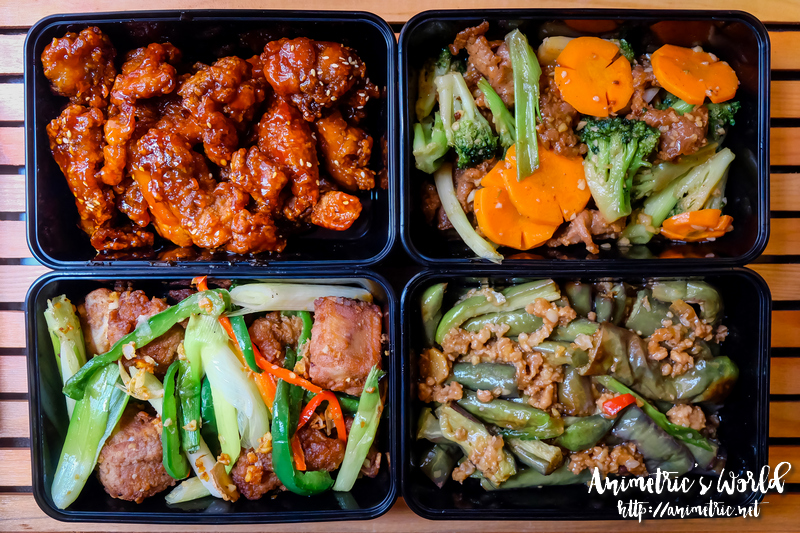 What I do is order several viands at a time. I serve some and I freeze some for another meal. So we tried several dishes from Yin and Yum Fusion Cuisine, which serves mostly Chinese dishes.
This is the Chicken Sesame (P280). Everyone loved this. Crunchy, savory, and a little bit sweet, these fried chicken pieces are glazed and then sprinkled with toasted sesame seeds.
Now we all don't like Beef Brocolli (P490) but theirs is GOOD. Most of the Beef Brocolli we've had in the past had tough meat with flavors that were nothing to write home about. Their Beef Brocolli is full of tender beef and fresh vegetables, plus the garlicky ginger-y taste is a winner.
We also liked their Eggplant with Minced Pork (P250). It has a lot of everything! Very tasty and satisfying.
This is Salt and Pepper Pork Ribs (P280). Taste was okay but I didn't like the fact that there were a lot of bones. I don't have the patience for them lol.
We also had Richman's Fried Rice (P290).
One order can feed maybe 3 people. Delicious and not too oily, we liked it too.
I was surprised they even offer Steamed Apahap (P590). It comes with a special soy-based sauce (not shown in photo) much like the one they pour over Steamed Lapu-Lapu in Chinese restaurants. If you miss Chinese lauriat dining, this is one way of getting your fix at home.
They also have Char Siu Pork BBQ (P290), also known as Asado. I liked that they used lean meat. None of us here is particularly fond of fat. It went so well with their
Yin and Yum also has their own bottled Chili Sauce (P180) which goes really well with their Asado.
Servings are good for 2-3 people, so for a family of 4 like us, 2 viands per mealtime is just right. Their prices are very reasonable too. Considering the time and effort it takes to procure ingredients, cook, and clean up afterwards, I think it's super worth it. 😀
Anyhow, I love that we have another source of yummy ulam that's close to home! Delivery is via a rider c/o the buyer. But since they are quite near, we opt to just go pick the food up ourselves. For orders, you can Viber 0995-0965035. You need to order 1 day before the pickup date. You can also find them on IG at https://www.instagram.com/officialyinyum/.
Like this post? Subscribe to this blog by clicking HERE.
Let's stay connected: