I've finally crossed over to the dark side! What I mean is, I've gone beyond my comfort zone and uploaded my first vlog on YouTube. I have absolutely no idea what I'm doing. Writing has always been my main medium. It's something that has always come easily to me. When I was still studying I loved writing essays. I eventually graduated to writing articles for magazines and then blogging. I'm never one to back down from a challenge so when Shopwise suggested that I vlog instead of blog, I thought why not! I can do this!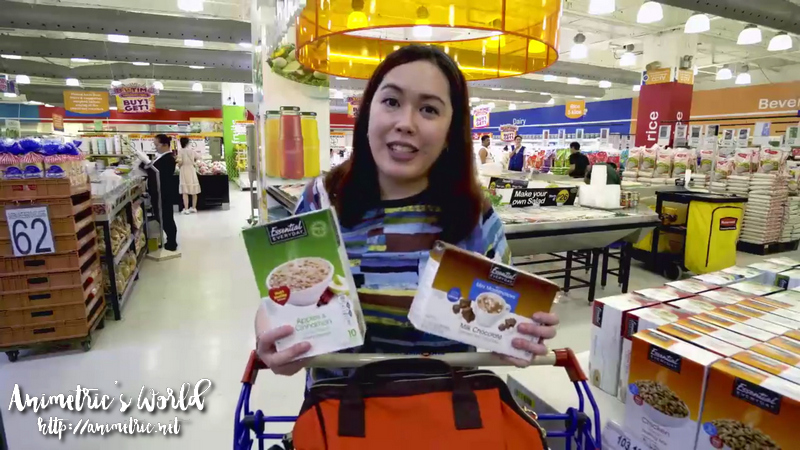 So I went to Shopwise Harrison Plaza at 9am. I purposely chose opening time so that it wouldn't be crowded. I was there to talk about shopping and Shopwise's awesome anniversary deals. There's no script, not even an outline. I was like YOLO, thinking I'd just be me. How I blog is how I talk so when you read what I post, it's actually the way I talk in real life.
I had a bit of help for my first vlog. The camera was mounted on the cart so I could just push, walk, pick up stuff, and talk. I had to will myself to look into the camera while talking lol.
My first vlog is a little over 6 minutes long. Forgive me if it's still a bit awkward, I hope to improve over time. Blogging will always be my main medium because of my love for writing but I think it's going to be fun doing videos too. 🙂
Hope you can watch my first vlog and subscribe to my YouTube channel! I promise to work on fixing it up in the coming days. I never thought I'd be trying my hand at this but it's actually kind of fun.
Like this post? Subscribe to this blog by clicking HERE.
Let's stay connected: