Every December I feel a sense of dread when I go to a crowded mall. It's hard to park, the lines are long, and I end up spending way too much time there. Add that to time wasted in traffic and productivity is at an all-time low. Sometimes I just want to go somewhere that's accessible and hassle-free. This is where places like Fifth Rack Lifestyle and Concept Store come in.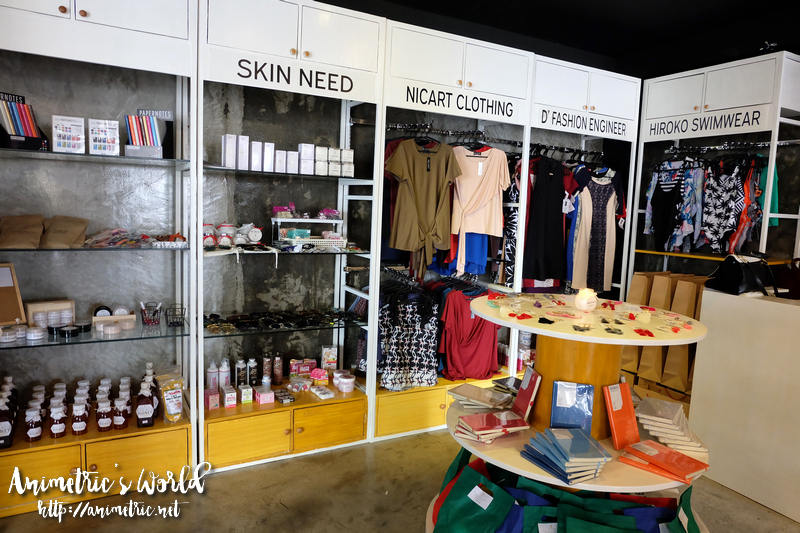 Fifth Rack Lifestyle and Concept Store combines the best of all worlds — beauty, fashion, food, and novelties with its carefully curated collection of merchandise.
There are leather goods from Anma Lifestyle. You can have the items monogrammed to. Prices start at P300 for a card holder.
Jewelry? They have them too.
These Moleskine-esque notebooks from Papernotes cost about half or less of what a Moleskine would.
Beauty products? There's a selection of whitening soaps and other toiletries starting at P90 each.
Handcrafted hair accessories from Little Via start at P35 a piece.
Check out the stylish tops from Nicart Clothing. Other indie fashion brands include D' Fashion Engineer, RC Closet, My Korean Rose, Trouvaille Clothing, Asurio Pinafico, etc.
Here's something fashionable yet affordable — a pair of leather footwear from Mantra for P600+!
Love local and give the gift of a handmade bag from Carmelo PH.
There are just sooo many things to see and shop for!
They even have food items! I got this Yema Spread (P180)…
…and Tablea Spread (P180). Both are organic by the way — perfect for gift-giving!
There are a lot of trinkets to go through.
Check out the woven bracelets from Armed 550. They also have quirky keychains that start at P75.
Stationery items abound too.
They even carry designer bags! Brands include Tory Burch, Michael Kors, Kate Spade, and Longchamp.
Discounted imported perfumes from Perfect Scent — 2 bottles for P2,500! That's a steal as most of these retail for P2k to P3k in departent stores.
Here are some of the stuff I took home from my Fifth Rack Lifestyle and Concept Store shopping trip! The red leather envelope bag from Mica & Co. is just P400! I was expecting it to cost more when I saw it on display. I also got the Tablea and Yema spreads, an Armed 550 bracelet, a pair of sandals from Mantra, Tassel Earrings from Plaza Polanco, Jinju White Soap from Korea, a pair of socks, an Olive Hand Sanitizer from ASB House of Scents, hair accessories from Little Via, a dream catcher from Kimcreates, and a Seoul Skin Kiss and Blush Natural Lip and Cheek Tint.
Do drop by the Fifth Rack Lifestyle and Concept Store for a relaxing and stress-free Christmas shopping experience. You can even grab a cup of what I think is one of the best coffee I've had at Cup Fiction next door. If you're driving, just key in Cup Fiction on Waze. 🙂
Fifth Rack Lifestyle and Concept Store
141 Katipunan Ave., White Plains, Quezon City
Like this post? Subscribe to this blog by clicking HERE.
Let's stay connected: