When I got married back in December 1999, Fanny Serrano did my make-up. The photo below was taken from my wedding album.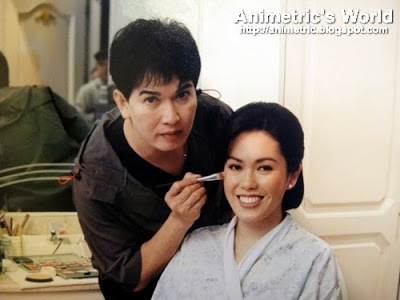 He arrived at our house at around 5:30am since my wedding was set for 10am. This is very special to me because before I even got the idea of getting married, I was already dead set on having Fanny Serrano do my wedding make-up. I actually booked him a year in advance in order to make sure. At the time, I felt that among all the popular make-up artists, he was the best because the looks he created were all very natural-looking.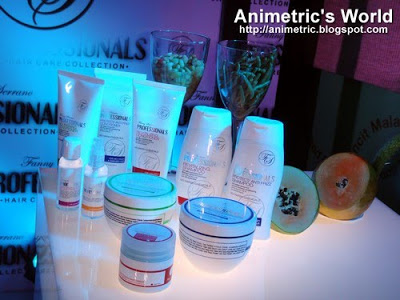 Thus when I received an invitation to the press launch of TF's (Tita Fanny) hair care line, I was really excited. Imagine, I would get to see him again more than a decade after my wedding!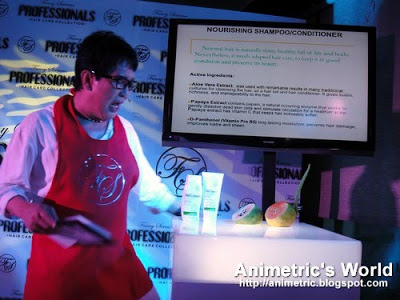 The launch was held at C2 Classic Cuisine in Greenhills last Nov. 24, 2010. TF explained that what prompted him to create the Fanny Serrano Professionals Hair Care Collection is the desire to share his vast knowledge and experience in taking care of hair with everyone. He told us of the numerous kitchen experiments he used to conduct with aloe vera and other natural ingredients as hair treatments when he was younger.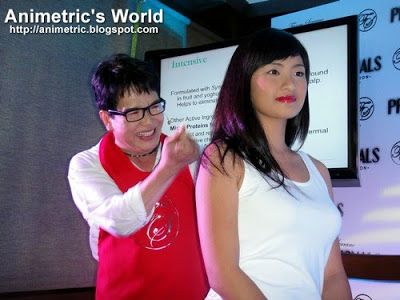 Fanny Serrano Professionals Hair Care Collection come in a complete range of shampoos, conditioners, treatments, and even styling products. The hair care products are all formulated with natural ingredients like aloe vera, papaya, moringa seeds, and Indian Senna among others. He demonstrated each one with a different model. All the female models had rebonded hair, and TF had them use the products for a month.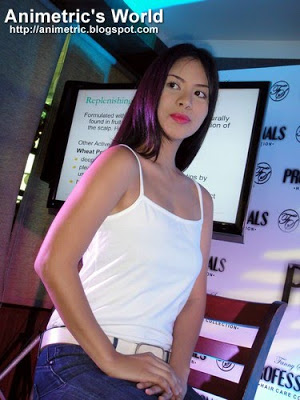 I was impressed. Not because the models' hair were all perfect because they were not, I could tell from one look that they all got it rebonded because they all sported a certain stiffness. The fact that their hair looked straight and shiny (not perfect) despite not getting blow-dried was impressive to me. If you've ever gotten your hair rebonded, you'd know that it looks best when blow-dried after bathing. Can't wait to try the no hair dryer approach with TF's products.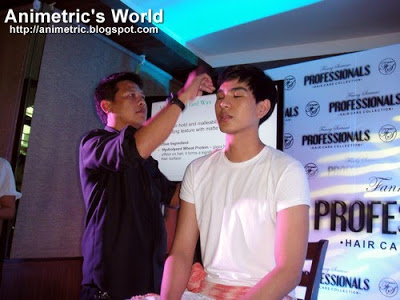 TF's line has two hair sculpting products: Matte and Hard Wax, and Shape Shifter Clay. They were both demonstrated on male models. I was astounded at how even after application and styling with Matte and Hard Wax, the hairs on this model's head could still move! Wow! My hubby has actually tried the Shape Shifter Clay and claims that it's the best he has used. Will make sure I do a full review of that even if I have to use HIS head. :p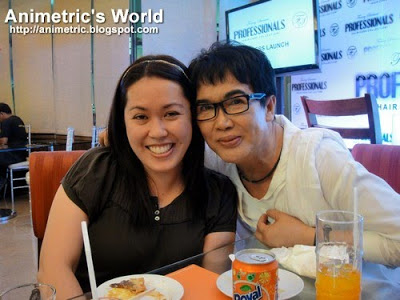 I love TF. He's so warm and accommodating. I jokingly told him during Q & A that he probably doesn't remember that he did my wedding make-up 11 years ago. He made it a point to sit down and chat with us after the event. He told me that I had grown chubby over the years but my smile was still the same. He even asked me how many kids I had, etc. Hahaha. Well, I was only 110 lbs when I got married and I'm like 20 lbs heavier now. :p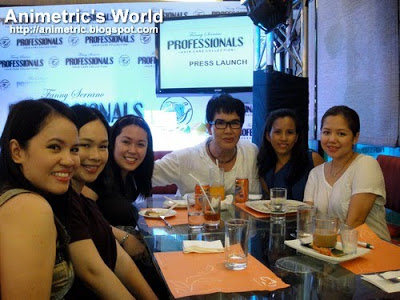 There were only five of us bloggers at the event (at least that's as far as I know) since it was predominantly a traditional media affair. I had a lovely time with TF, Kim, Earth, and Shen. I can honestly say this is one of the best beauty events I've ever had the pleasure of attending. 🙂
Fanny Serrano Professionals Hair Care Collection will be available exclusively at all Watson's and Beauty by SM outlets nationwide. I don't have the exact prices yet, but TF told us that everything will be under P200 to make them more accessible to everyone. 🙂
Like this post? Subscribe to this blog by clicking
HERE
.