During the autumn and winter months (or -ber months), trends shift to darker and warmer colors where fashion and beauty are concerned — varying shades of warm brown, orange, red… also blue, gray, purple, and green.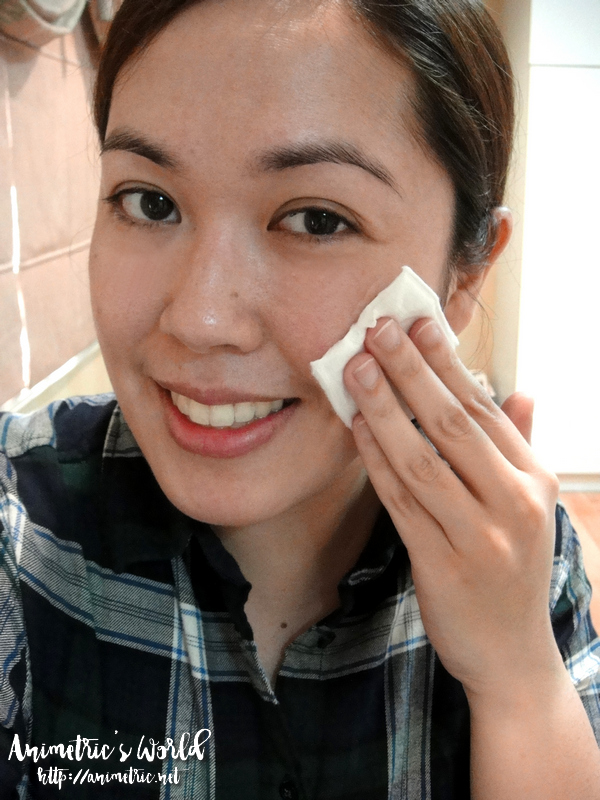 Whenever I do my makeup I make it a point to stick to lighter (ahem… younger-looking) colors, and so it was a real challenge for me to do a fall makeup look to commemorate my birthday month. Anyway before putting on any makeup, I always start with skincare — I cleanse, tone, and moisturize. You can't skip this part. If you think washing your face, patting it dry, and then applying makeup straight on is the way to go, it's not. Makeup adheres better to clean and moisturized skin.

Lately I've gone back to using my all-time favorite BB Cushion in Natural Beige. I'm more of a BB rather than a foundation user because I prefer the feel of lightweight products on my face.
After patting on BB all over the face, I pat on some concealer on the undereye area and on pimple marks I'd like to cover (yes I have a pimple mark now, boo!).
Because of the high level of humidity here in our country, I usually top the BB and concealer with a bit of powder to set and well, let my face stay fresh-looking for a longer time. I've been using a product which promises luminous baby smooth skin. I bought it from Japan last summer.
Eyebrows can make or break your overall makeup look. I sometimes use a combination of products to achieve my desired look. For this look, I used a combination of a Sword Cut Brow Pencil and an Eyebrow Mascara.
Since we're talking fall, I brought out my eye palette comprised of a matte dark brown shadow and a glittery gold shadow — perfect autumn shades, really. For a not warm but not harsh eye look, I picked an eyeliner in Brown Black.
I lightly swept the dark brown shadow on the lids and blended upwards, lightly topping with the gold and blending some more. I used a flesh-colored pencil to brighten up the waterline. Then I applied the eyeliner in to the upper lid. I curled my upper lashes afterwards and apply a couple of coats of black mascara to finish the look.
To complete my fall makeup look, I swept pink blush across my cheeks and swiped some moisturizing lipstick in a warm purple-based shade that's the epitome of autumn on my lips.
And this is my fall birthday makeup look. Still relatively light and bright, because at age 40+ (I did just celebrate my 41st birthday earlier this month) my priority is to always look young and fresh no matter what the season… and looking gloomy isn't going to cut it, haha!
Everyone who knows me knows that I'm very low maintenance when it comes to my nails. I just want them short and neat, I don't even bother putting on nail polish 95% of the time. When they grow long, I cut. That's it. I do however, use Locycare Nail Gel (P600) from Galderma (the makers of Cetaphil) to keep them nice and healthy.
Locycare hydrates nails, going beyond the nail bed, to keep nails from becoming dry, dull, and opaque. It restores the natural water content of your nails and promotes healthy nail regrowth.
All you have to do is apply small drops of Locycare to your nails daily and you'll see a difference in 2 weeks! This is actually too much (this amount is good for all 10 fingernails already), I took this photo the first time I used Locycare. You can work it with around half of the amount I put on each nail in the photo.
When I want to put my best face forward, I'd like to keep everything else understated… and that includes my nails.
Locycare Nail Gel is available for P600 at Mercury Drugstore. For more on nail health, log on to http://healthynails.ph/.
Like this post? Subscribe to this blog by clicking HERE.
Let's stay connected: