I believe this is the first time I'm reviewing a product from Eye of Horus, an Australian makeup brand inspired by ancient Egyptians. Ancient Egyptians would line their eyes with black Kohl, creating an almond shaped eye called The Eye of Horus. They believed this imbued them with magical power and protection. Eye of Horus the makeup brand aims to awaken the goddess in every woman.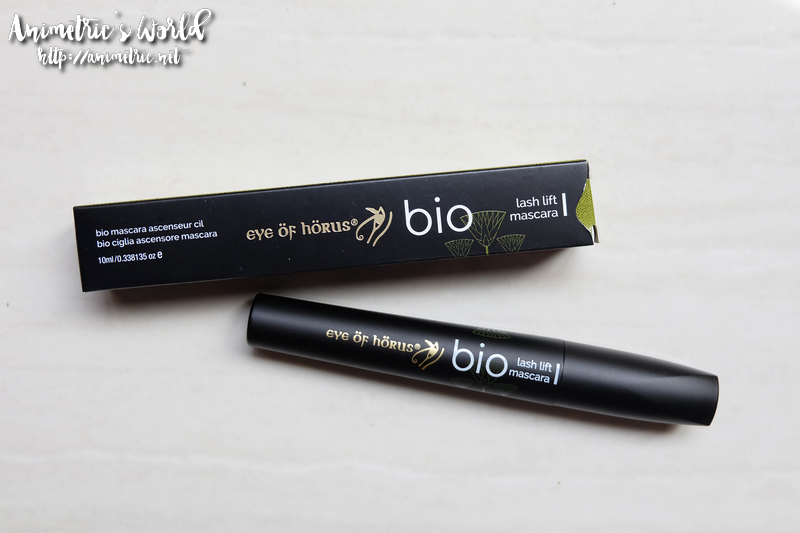 Eye of Horus has always been known for mascara and so the first product I'm reviewing is their newest mascara, Eye of Horus Bio Lash Lift Mascara (P1,150). What sets this apart from the rest is it's 100% vegan and 98% organic so it's great for sensitive eyes.
The Eye of Horus Bio Lash Lift Mascara comes with a unique double-sided comb brush. It loads product efficiently while at the same time separating, lifting, and lengthening lashes.
These are my photos before and after mascara application. My lashes are naturally long so what Eye of Horus Bio Lash Lift Mascara did for me was add definition and volume. I love how natural my lashes still looked and felt after application.
I'm pretty happy with the end result.
What I like about Eye of Horus Bio Lash Lift Mascara:
It's free from harmful chemicals like parabens since it's 100% vegan.
I like how it's totally free from any scent or fragrance.
It's pretty easy to use since the formula isn't sticky. It doesn't clump too.
It's lightweight so it's easy to forget you have mascara on.
The formula dries quickly so even if I blink after application it doesn't get messy.
It has staying power. I put it on in the morning and it was perfectly intact when I got home in the evening.
Removal isn't hard. I used a cotton pad soaked in eye makeup remover and I didn't lose a single lash!
Downside? It's a bit on the pricey side at P1,150 but then most natural and organic products usually cost more.
Eye of Horus Bio Lash Lift Mascara is available at http://www.glamourbox.ph. Log on to the official Eye of Horus Philippines Facebook Page for a complete list of outlets.
Like this post? Subscribe to this blog by clicking HERE.
Let's stay connected: