Eye Mo eye drops is something I grew up with. Whenever my eyes were red or irritated back in the 80's and 90's, I'd use a drop or two. My eyes would clear up and go back to normal in no time. Then the product seemed to just disappear.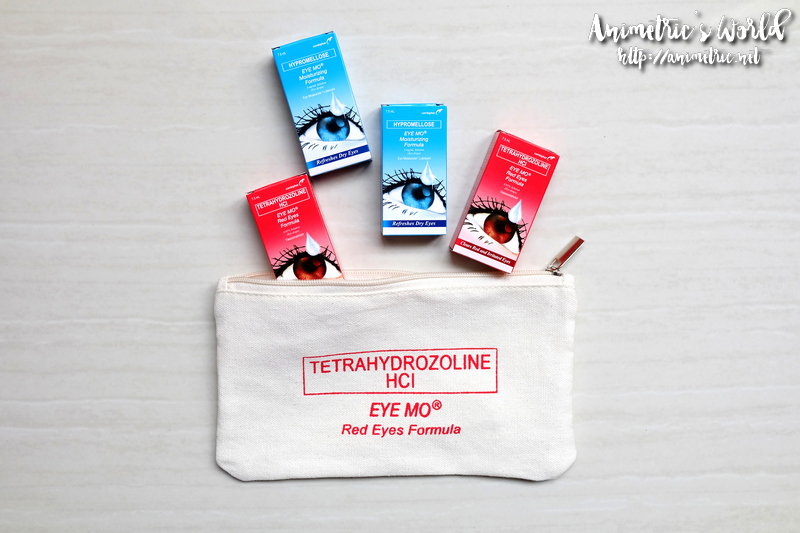 Imagine my surprise when I got an invitation to the launch of Eye Mo. Yes, it's backnd i! An an effort to help Filipinos become more aware of the state of their eyes, they've identified the top 5 signs of eye irritation:
Red Eyes – This is usually caused by allergy, dirt, pollution, smoke, or common eye infections. People who have high exposure to outdoor activities are prone to this.
Watery Eyes – When too many tears are being secreted it's often because of irritation or inflammation.
Sore Eyes – Staring into a computer screen or book for too long can cause this.
Itchy Eyes – This is often caused by allergies or exposure to elements like mold and dust.
Dry Eyes – This is common for people who are exposed to gadgets, TVs, laptops, and those working in air-conditioned rooms. Lack of tears or moisture in the eyes is also common as people age.
Eye Mo can be used to alleviate uncomfortable eye irritations. It comes in 2 variants: Eye Mo Moisturizing Formula (Blue) and Eye Mo Red Eyes Formula (Red). The blue variant lubricates and soothes eyes so it can be used everyday.
The red variant provides quick relief of eye redness and minor discomfort caused by irritants. You're not supposed to use this daily, just when your eyes are actually red.
Relief from eye irritation is now just a drop away thanks to the return of Eye Mo. Eye Mo eye drops are available at P95 per 7.5 ml bottle at leading drugstores nationwide. Also available on Shopee and Lazada.
Like this post? Subscribe to this blog by clicking HERE.
Let's stay connected: