I just learned my first real lesson for 2017. That is to NEVER EVER get excited over airline promo fares. I know I have no one to blame but myself. That makes it so much worse.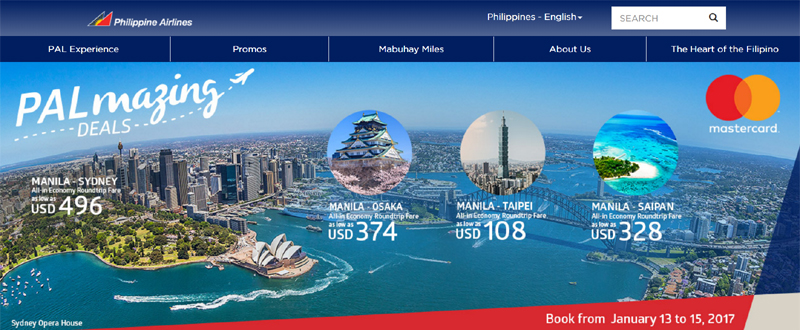 Sometime late last year, I got wind of a PAL (Philippine Airlines) sale. Airline tickets were supposedly 50% off. Sounds good, right? I called and asked for Manila-Haneda-Manila prices and the promotional rate came out to P70k for 4 people all-in. That's P17,500 per person. It didn't seem all that cheap. However, regular rates for non-budget airlines was around US$500+ per person so it was still less expensive. I heard about it late and it was the last day. I tried booking near the Holy Week but there was none available. My booking got pushed earlier and earlier. I checked the kids' skeds and saw that the last day of school for my daughter was March 10. Both kids have ended school on the same day for the past several years. So I booked March 13-19. I knew it was non-refundable and they would charge me horrendous fees if I rebooked. I knew. But I feared I wouldn't get a better deal so I still booked it.
This school year is supposed to be my son's junior prom. Last year, it was mentioned that prom was sometime in February. They put out the official circulars this January and the actual date is… March 18. It's right smack in the middle of our booked Japan trip. PAL was charging me P80k to rebook. There was no other way around it. The worst part was, during the time I was scrambling to rebook, there was new PAL promo. Oh the irony.
Some people advised me to just have my son skip the prom. Hubby and I never had a prom because we studied in a very strict school. I couldn't deprive him of this once-in-a-lifetime experience.
To make a long story short, I refused to pay P80k to rebook. Oh I tried my darnedest to find someone in PAL who could help me but I failed miserably. So I just let the tickets go to waste. I bought new tickets from Jetstar, it came out to P60k for all of us… even cheaper than the supposed super promo fare I availed of.
Anyhow I will make bullet points of my takeaways from this unfortunate experience so I will never forget:
Make sure of all the important dates before booking. Common sense, right? But when you're faced with a promo fare you sometimes decide take the plunge anyway.
Don't worry about not being able to avail of a promo fare. There will ALWAYS be a new promo. In fact, from the time I booked last October there have been 2 more PAL promos.
Sometimes, you don't even need a promo. I just browsed through Jetstar's website as per our trusted travel agent's advise and found cheaper fares pronto.
So yeah, that was a P70k lesson I paid for in cash. Don't let the same thing happen to you.
Anyhow, I'll be in Japan from March 22 to 28 and I won't be bringing my laptop with me. I'll resume blogging when I get back. In the meantime, I'll share bits and pieces of our trip on Instagram and Facebook.
Like this post? Subscribe to this blog by clicking HERE.
Let's stay connected: