We visited Excelente Chinese Cooked Ham in Quiapo as part of a food tour. It was the first time I had heard of the brand. Little did I know that it's super popular and sought after that people would actually venture to this small hole-in-the-wall in Quiapo.
Excelente Ham is legendary especially during Christmas season. People would actually line up in long queues just to purchase their ₱900 per kilo ham for both personal consumption and gift-giving. Don't let the shop's humble appearance fool you, prices are quite high… and people buy their offerings all the same.
My jaw actually dropped when I heard the price point of P900 per kilo. I was like… ₱900??? Anyhow, there was a tub of cubed ham drizzled with their signature honey syrup for sampling. I was able to take only one photo since the cubes were disappearing fast. After snapping, I proceeded to get a few cubes myself. My word, that was hands down the BEST ham I had ever tasted. Tender, juicy, meaty… and that sauce… words can't describe how good Excelente ham is!
There were sausages and all sorts of meat too. Mixed sausages like the ones in the photo above cost ₱600 per kilo.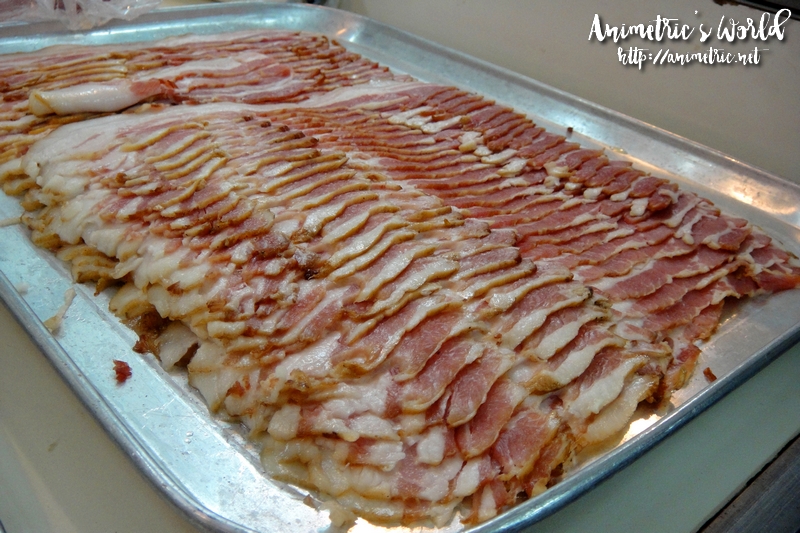 I heard their bacon is great too. Plain sliced bacon costs ₱520 per kilo while sweet bacon is ₱620 per kilo.
Excelente Chinese Cooked Ham in Quiapo is truly a meat-lover's paradise with the sheer variety of quality red meat that's available. Parking is a problem though, I remember parking quite far from the store and just walking there. Luckily, you can now order online from their online store at https://excelenteham.cocoart.co.
Excelente Chinese Cooked Ham
155-157 C. Palanca Street,
Quiapo, Manila
8733-6355
Like this post? Subscribe to this blog by clicking HERE.
Let's stay connected: