I swear, Koreans come up with the cutest things! Did you know that if you buy over P4,000 worth of Etude House products you get the cutest freebie ever??? Yup, you can score a FREE Etude House Etti Block Calendar!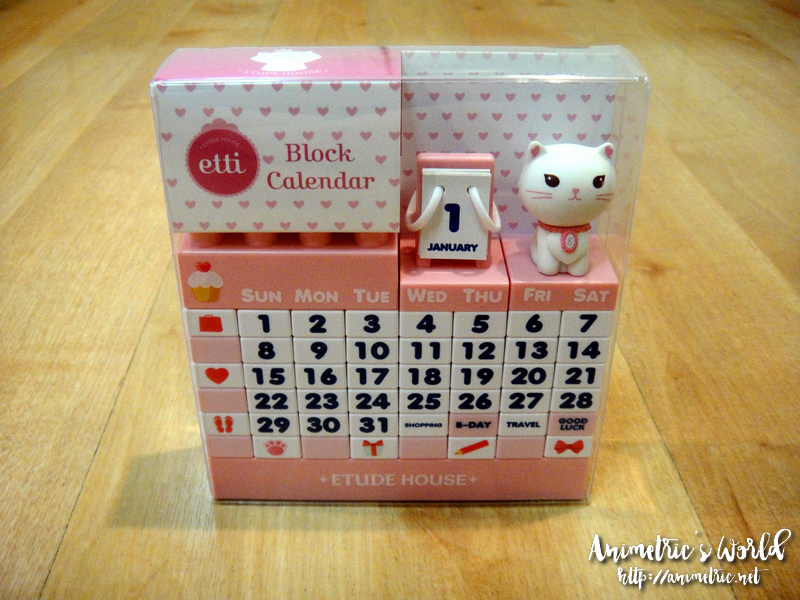 Sorry for the late share, I just got mine last Saturday and we were out most of the weekend so it's only now that I'm able to post about it. Anyhow you still have 2 days to grab a free Etude House Etti Block Calendar. Here are 3 reasons why:
It's so darned cute and it's perfectly packed in a transparent case. It's perfect for gifting… to yourself or to others.
You never have to change calendars ever again. You can adjust the dates and days to match the current calendar year. Save paper, save the trees, save electricity… oh yeah!
It even doubles as a Lego-type toy. Are you bored? April 1 is coming, you're going to have fun assembling each month so the dates and days synchronize.
You can get the Etude House Etti Block Calendar if you buy over P4k worth of Etude House products the entire month of March. Log on to http://www.etudehouse.ph/ for a complete list of stores.
Like this post? Subscribe to this blog by clicking HERE.
Let's stay connected: