I first heard of Erceflora from our pediatrician. Whenever my kids would have bouts of diarrhea or tummy troubles, she would just tell me to give them Erceflora. Erceflora is a probiotic fluid which contains 2 billion Bacillus Clausii (good bacteria) cells per 5ml vial. It treats and prevents various gastrointestinal disorders by improving the intestinal microbial balance. We always have an Erceflora stash at home. It's our go-to remedy for stomach problems.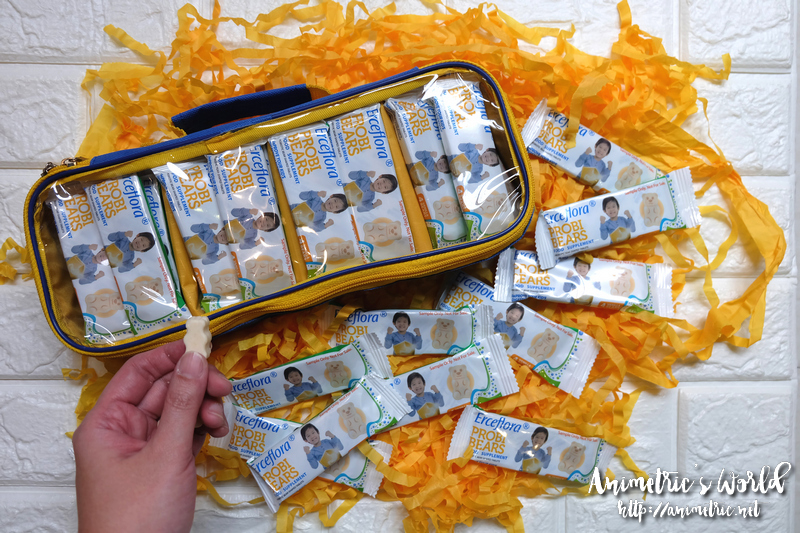 Here's something new — Erceflora ProbiBears. Erceflora Probibears are chewable bear-shaped tablets which contain 1 billion Lactobacillus acidophius + Bifibacterium lactis. It's a fun way of letting kids take their daily dose of probiotics. Erceflora Probibears enhances intestinal flora and helps strengthen resistance against intestinal infections.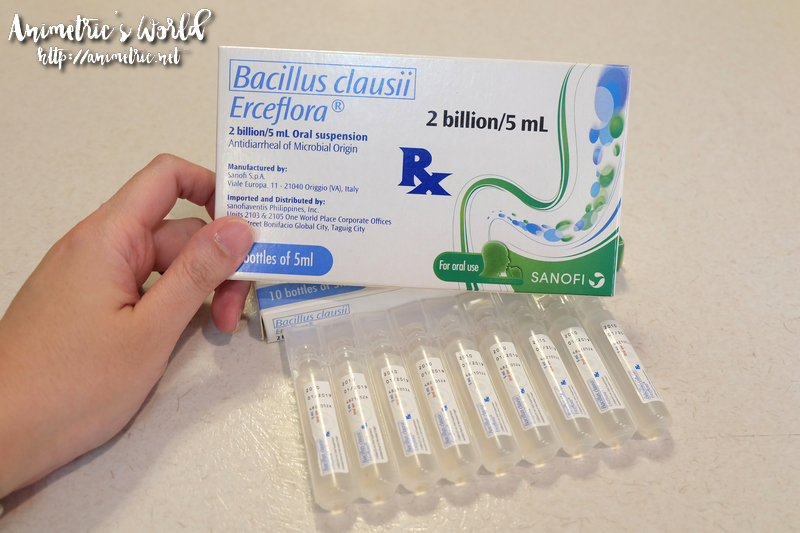 This is the Erceflora my kids grew up with. It was pretty easy to get them to take it because it's scentless and tasteless. It's just like drinking water.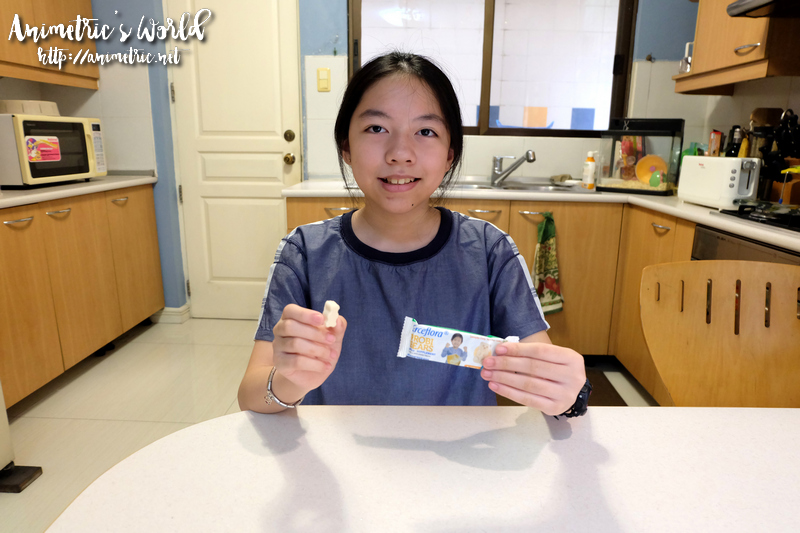 Erceflora Probibears is more of a preventive supplement so each tablet has about half the probiotic content of an Erceflora vial. The recommended dosage is 1 tablet a day for kids above 3 years old.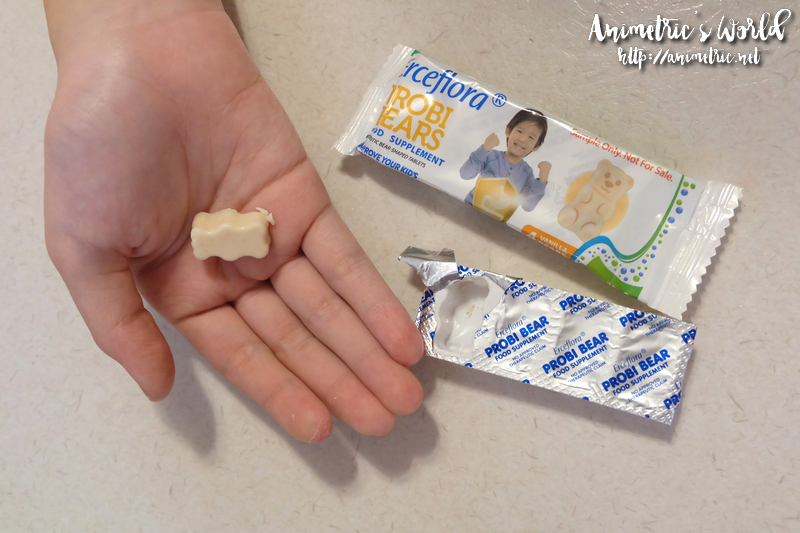 Erceflora Probibears are vanilla-flavored. They are quite soft, creamy, and very easy to chew. In fact, they might melt in your hand if you hold them for too long. The taste reminds me a bit of yogurt, but my daughter begs to differ. She says it's more like an Oreo's cream filling. I'm a believer in the saying an ounce of prevention is better than a pound of cure, so this is a welcome addition to our home.
Erceflora Probibears are now available at Mercury Drugstores and South Star Drugstores for P540 per box of 20 tablets. Want to try them for free? Join my Instagram giveaway at https://www.instagram.com/p/Bk8_pINg5tx/.
Like this post? Subscribe to this blog by clickingHERE.
Let's stay connected: