I've been using Carefree panty liners since my college days. I think I've tried most if not all the variants. My favorites are Carefree Super Dry and Breathable. I like how they keep me feeling fresh and they're great during light days when I don't really need a heavy duty pad. My 17-year old daughter is now a user too. I even bring these when I travel abroad!
Let's celebrate Women's Month with CAREFREE® and continue to empower women to prioritize their feminine health! On March 9, shoppers can look to exciting deals such as new exclusive launches, up to 50% off and deals as low as P21 only on Shopee's Brand Spotlight!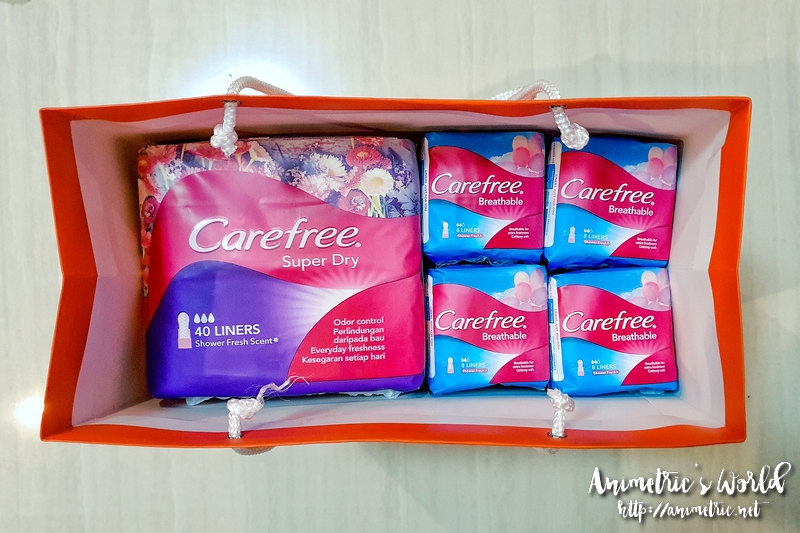 Carefree Breathable Panty Liners 15s – Wearing breathable liners on all days between your period helps maintain that fresh feel. These also protect your underwear from sweat and light discharge.
Carefree Super Dry 15s – These keep you feeling fresh and dry from moderate discharge, spotting, or as a tampon back-up.
Celebrate Women's Month with Carefree and enjoy discounts up to 50% off, only at Shopee's Brand Spotlight. Log on today, March 9, for special deals, bundles, and discounted products at https://shp.ee/8ycmu43. It's the best time to stock up on these feminine essentials.
Like this post? Subscribe to this blog by clicking HERE.
Let's stay connected: