Happy Birthday to me! I turned 47 today and I remembered my friend's words — we are closer to 50 than 40. HUHUHU. Time is whizzing by so fast it's crazy. I'll be a senior citizen before I know it. Anyway, that doesn't mean I should let myself go. On the contrary, I should take extra care of my skin so I don't look tired and shrivelled up. I'm really big on skincare and I just want to share this new discovery: the Elizabeth Arden Retinol Ceramide line. It's perfect for my age!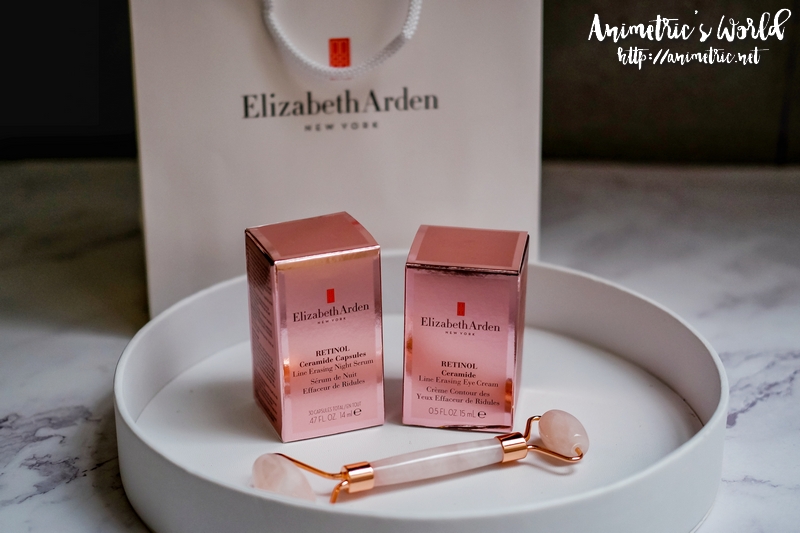 I got to try out two products from the line: Retinol Ceramide Capsules Line Erasing Night Serum and Retinol Ceramide Line Erasing Cream. Elizabeth Arden Philippines has a Lazada Flagship store so it's now easier and more convenient to buy authentic Elizabeth Arden products.
This is the Elizabeth Arden Retinol Ceramide Capsules Line Erasing Night Serum. It's formulated to diminish lines while improving skin texture and tone. Ceramide Capsules have been Elizabeth Arden's most potent products ever since, so I'm really excited by what this can do for my skin. Buying it online during sale dates gives you more perks. There's free shipping and even free gifts with purchase. I checked and this it at par with the US price.
You break open one capsule with every use. It's the right amount for your entire face and neck. The formula is so potent you feel it working right away — and I'm not exaggerating!
Eye cream is something I can't be without and I'm loving the Retinol Ceramide Line Erasing Eye Cream.
I like how the product is packaged — you dispense the eye cream by pressing down on the bottle. It's very hygienic. I've been using it for the last few months, one pump is good for both eyes already. I like how lightweight yet potent it is. I can feel a slight tingling sensation when I apply it and my eye area feels so firm and nice when I wake up in the morning. Since a little product goes a long way, this 15ml bottle lasts months. It's a very worthwhile purchase.
I'm really religious when it comes to skincare so at this age I still don't have visible crow's feet or telltale lines. I can still go around without makeup. I'm hoping that I can maintain this state in the next decades lol.
Check out the Elizabeth Arden Flagship Store on Lazada for more deals and special offers!
Like this post? Subscribe to this blog by clicking HERE.
Let's stay connected: