Last year, I trooped to the SM Megamall Megatrade Hall to check out the DW Christmas Comes Early Sale. They're not exaggerating when they say Christmas Comes Early. The deals are shocking! Last year truckloads of authentic branded phone and tablet cases were selling for P100+ each. There was so much stuff I got confused what to check out first. This year, it's happening again!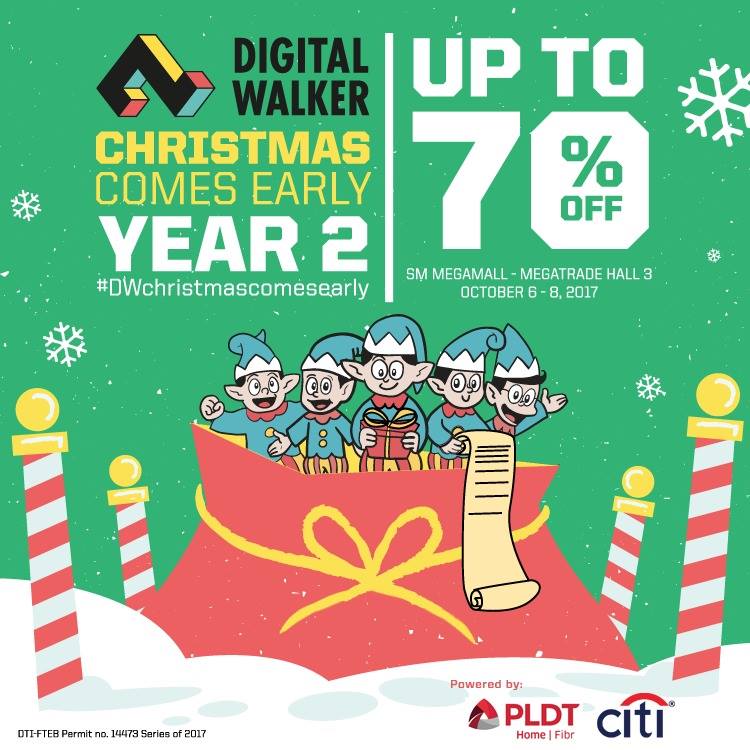 From October 6 to 8, 2017, SM Megatrade Hall 3 will be filled with all tech things at up to 70% off! The line to get in last year went from the 4th floor right down to the basement so it's best to go early, like mall opening time!
I was able to join the media preview for the DW Christmas Comes Early Sale today. As promised, I'll be sharing the deals and steals I came across.
The first things I saw when I went in were these Coloud Pop Earphones. They're 70% off — from P895 they're now selling P290!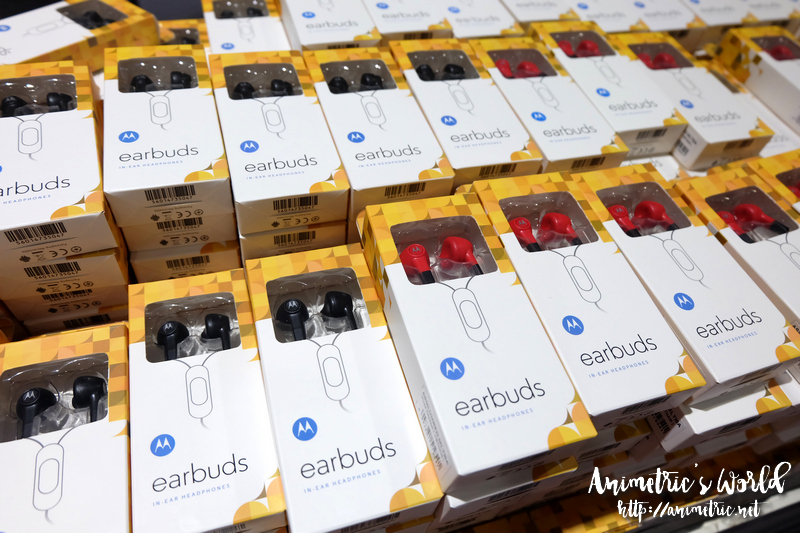 But what I hoarded were the Motorola Earbuds marked down 50%. From P595 they're now P290. I bought 10 pairs since Christmas is coming. There are several different colors too!
All Urbanears headphones are 70% off so everything is under P1k. The most expensive model costs P950, from an original SRP of P4,950.
All phone cases are 70% off and there are a lot for the iPhone 6 and Samsung Galaxy S7.
Lots of iPad cases at 70% off too, specifically for iPad Air and iPad Mini.
There are Macbook Air cases at 70% off too.
Olloclip products are all 70% off!
Was kind of tempted to get this but I don't really use my iPad to take photos that much.
I don't really know what Scosche Power To Go is but several friends of mine bought them. They're selling at P1,250 each. All Scosche products are 50% off.
Marshall Major Headphones are all 30% off. We got a pair for P2k+.
I don't have an Apple Watch but these were selling for 70% off — from P895 to P268.50!
These Lepow Bluetooth Speakers are also 70% off, from P2,250 to P675!
More Scosche products… all 50% off!
The Motorola Verve Loop+ Wireless Stereo Earbuds have been marked down from P3,090 to P1,890.
These Yell Portable Bluetooth Speakers are now only P490 from the original SRP of P1,450!
There are also screen protectors, Crumpler camera bags, powerbanks, and Braven speakers. Check out Digital Walker on Instagram for a partial list of the sale items.
As for me, I bought a Braven 2300BT at 50% off. Got it for P8,950! It's currently selling for US$350 in the US so it's a good deal! I'm already listening to music with it as I type. I also got 10 pairs of Motorola Earbuds, a pair of Marshall Major Headphones, and some Scosche items. At least we got a lot of stuff for Christmas gift-giving!
Don't miss the tech sale of the year! Head on over to the DW Christmas Comes Early Sale at SM Megatrade Hall C tomorrow. The sale will be open to the public starting Friday 10am all the way till Sunday mall closing time.
Like this post? Subscribe to this blog by clicking HERE.
Let's stay connected: