Last Saturday, hubby and I went to Draft Gastropub at Ayala Malls the 30th for a night out with friends. They like Draft Gastropub because of the food is good and the beers are reasonably priced. I say they because I have never been to this place until now. I'm not really a drinker because I seem to be allergic to alcohol. I'm just here for the food, lol.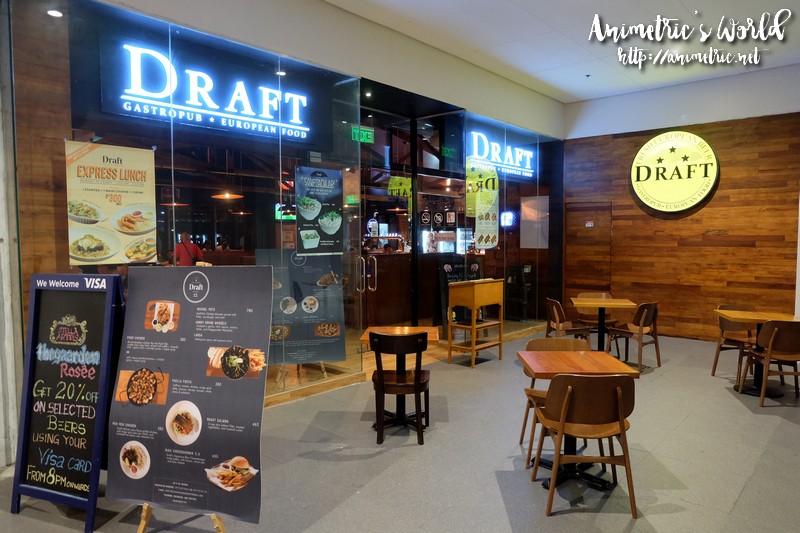 Draft Gastropub at Ayala Malls the 30th is tucked away in one corner of the ground floor where most restaurants are located. It's near Sibyullee, the Korean BBQ place.
We ordered Calamari (P320) to start us off. They look like onion rings! These are nice and crunchy, just the way I like my fried squid rings.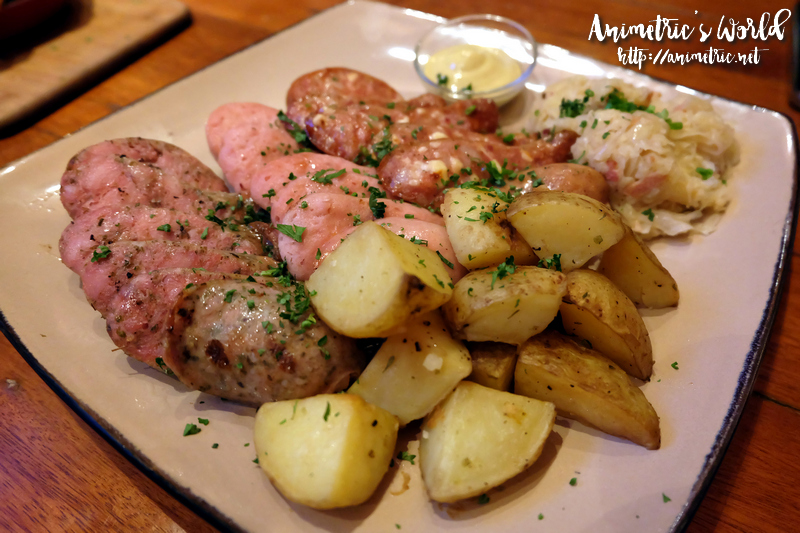 Then we had the Sausage Platter (P880). This is comprised of beer-poached and grilled slices of Bratwurst, Wierneli, and Cheese Hungarian sausages served with roast garlic potatoes and sauerkraut on the side. There's also dijon mustard for dipping. I find this horrendously overpriced. I can buy good sausages from a deli and slice them up and it would not cost half of P880. The most commendable thing on this platter is the sauerkraut. It's really good but there's so little of it.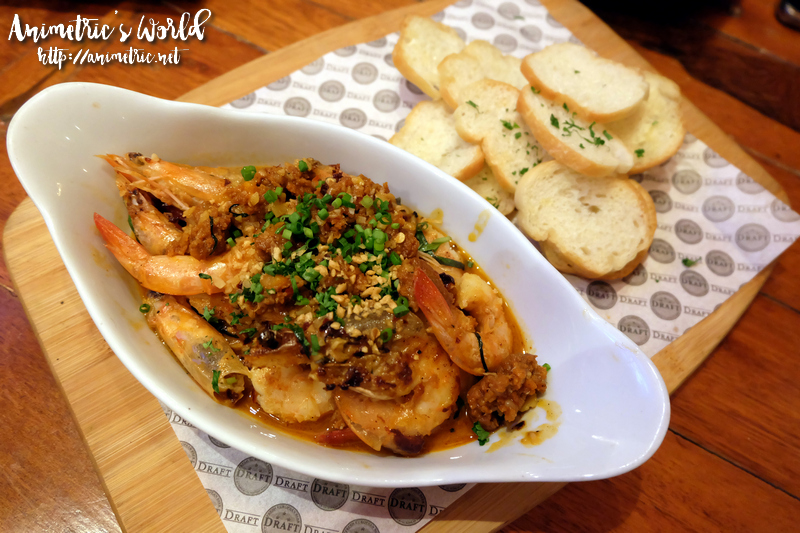 Next up was Gambas (P425). Draft Gastropub's version is cooked with both butter and olive oil. It has white wine too. I like the intense shot of flavor that the chorizo morsels provide. This gives me ideas for the next time I cook gambas at home. I just need to find good chorizo.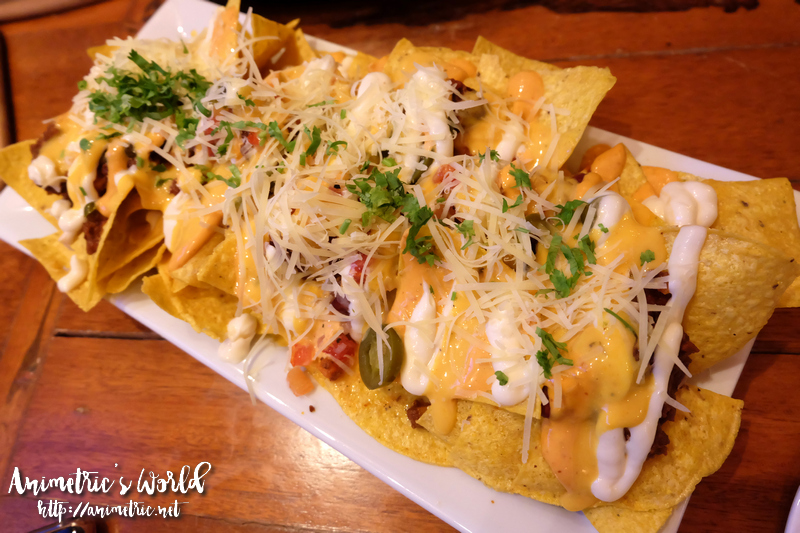 Draft Nachos (P400 Regular / P550 For Sharing) was a fail for me. The mayo overload made it painfully cloying (nakakaumay to death), so much so that I just had to drink some of my hubby's beer to make the unpleasant feeling go away.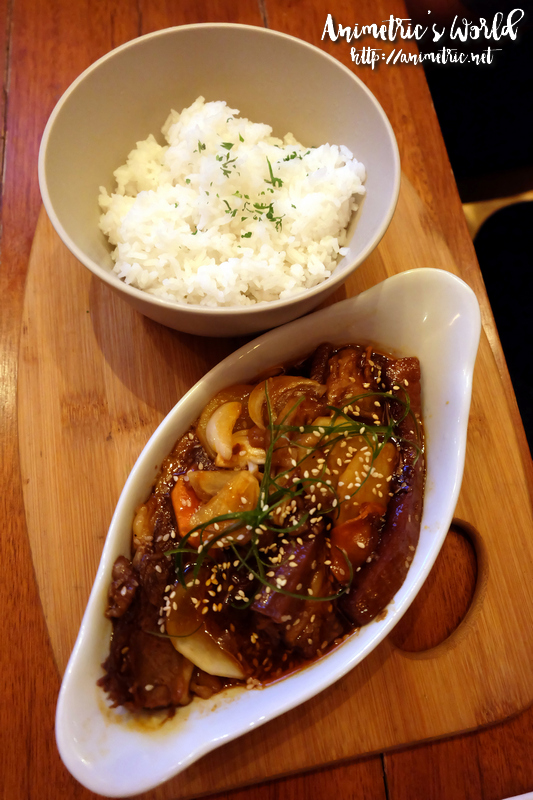 For mains, hubby ordered Gangnam Stew (P550) which is 3 hour braised Korean beef stew. This was recommended by our server and deservedly saw. The beef was melt-in-your-mouth tender and flavorful, plus we couldn't get enough of the delicious sweet-savory sauce. Really perfect with the steamed rice that comes with it.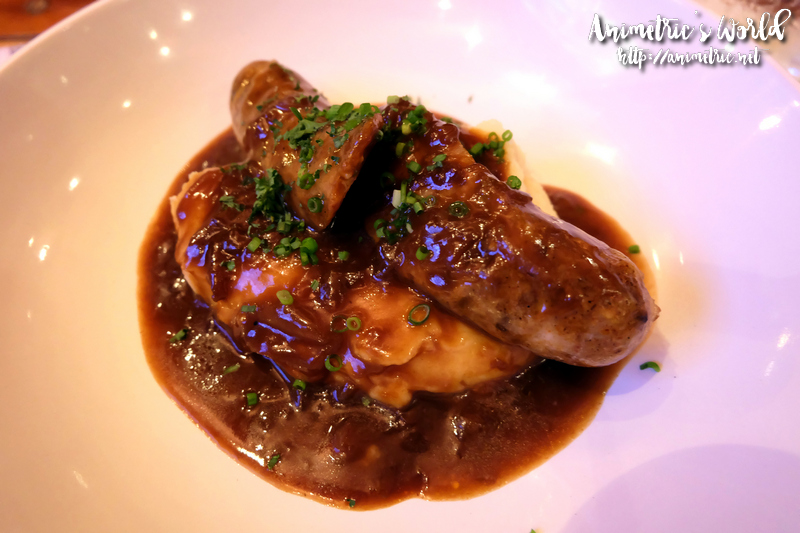 Meanwhile I had Bangers and Mash (P390) which the menu describes as a Draft signature bestseller. My high expectations were pretty high based on what the menu said. The best part of this dish was the creamy mashed potatoes smothered in dark beer and onion gravy. The pork and fennel sausage was so-so. Also overpriced considering I basically got one sausage (that wasn't even big!) and mashed potatoes.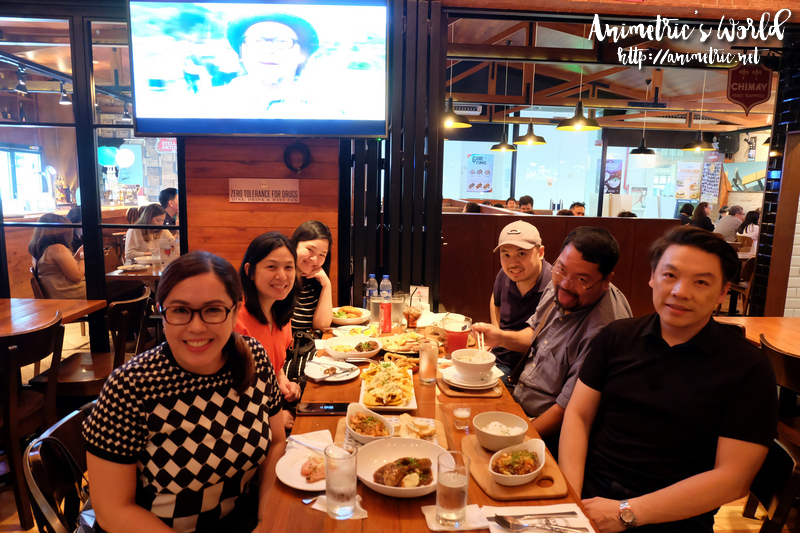 Despite a few misses where food was concerned, we had a great time at Draft Gastropub at Ayala Malls the 30th. The place is pretty cozy and good for catching up with friends over food and drinks. I'm still willing to go back and try some of the other menu items… like the Beer Cheese Pizza or maybe their Express Lunch Sets priced at P300 per order.
Draft Gastropub
G/F Ayala Malls the 30th
30 Meralco Ave., Ortigas, Pasig City
0917-831-0201
Like this post? Subscribe to this blog by clicking HERE.
Let's stay connected: